Posts Tagged 'safety tips for driving on Massachusetts highways'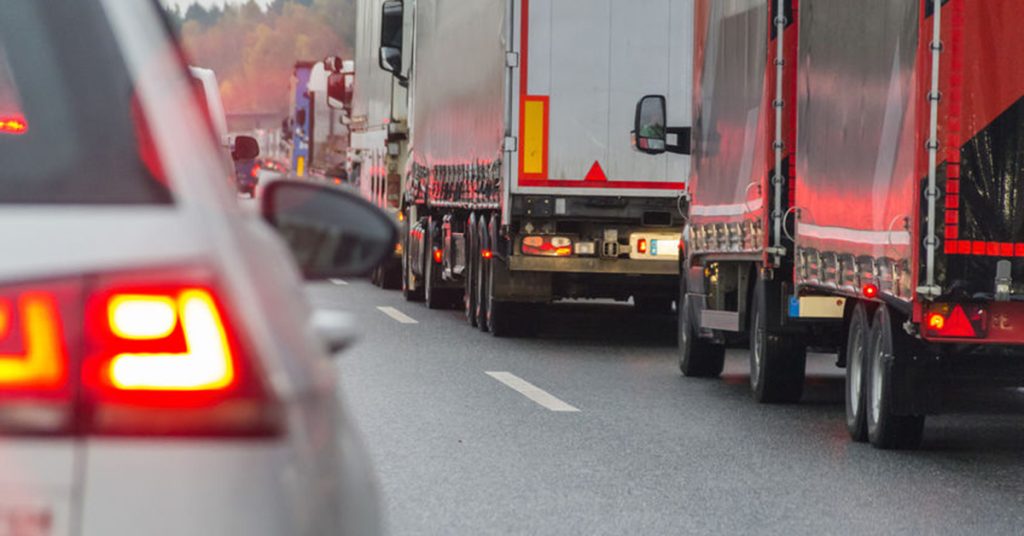 Many drivers have chosen backroads for the past few months. Now, as more people are driving again, we want to caution you to drive safely on Massachusetts highways. Recently, there have been some serious highway crashes, including multi-vehicle crashes.
Our safety tips for traveling on local highways:
Stay in your lane. Unless you have to move, staying in your lane is easier for you and more predictable to other drivers. You are also less vulnerable if another driver speeds up behind you suddenly.
Follow the speed limit. Always watch for the posted speeds. Expect to travel 65 mph on major highways and 55 mph on others. But remember you have a duty to use reasonable care. Driving safely may mean you have to slow down due to weather or traffic conditions to protect yourself and other drivers. You may also have to slow down if  you approach a crash scene.
Make safe decisions. When you make bad decisions, you increase your chances of causing a car accident. Two very unsafe decisions are drinking and driving and speeding. On a highway, your dangerous decision is likely to cause far more injuries because of the traffic count and high speed. Think about a game of dominoes, without the game part.
Protect yourself near trucks. Try to avoid traveling right near or behind large trucks. If you must, provide them with ample room to avoid a crash.
Be aware that trucks create wind gusts. Keep both hands on the steering wheel and stay focused on the road.
Back off when a truck driver signals a lane change. On highways, the average truck needs an 8-second gap or 700 feet to change lanes, according to the AAA Foundation for Traffic Safety. This is the length of 2 ½ football fields.
Give emergency vehicles room to work. In Massachusetts, the Move Over Law establishes that drivers have duty to move out of the way of emergency responders and vehicles with flashing lights. You can be fined $100 if you violate this law. You are also likely to be held financially liable if you cause someone injury or property damage to a motor vehicle or a highway fixture, such as a sign or a guardrail.
Do not use cell phones on highways. Distraction and high speeds are not a safe combination. Avoid cell phone use on highways – or at least go hands-free. Picking up your cell phone to call someone and texting while driving are against the law in Massachusetts.
---
Recent Highway Accidents in Massachusetts
3-Car Crash Kills Young Girl on Route 6 in Westport. Two drivers collided on Route 6 in Westport on the morning of Sunday, Sept. 13. After assessing the damage, they decided to keep driving and to address the situation after clearing the highway. But as the cars started to move, a Jeep Grand Cherokee slammed into the vehicles, one of which was carrying a 10-year-old girl who was killed and her 9-year-old sister, who suffered serious injuries.
7-Vehicle Crash on I-93 in Dorchester. In late August, news outlets reported a tragic multiple car crash on I-93 in Dorchester, just after 7:30 p.m. According to the Cape Cod Times, a 39-year-old female driver hit a highway barrier and an ambulance, then died from her injuries. She was not the only victim. The crash involved a total of 7 vehicles and several people were transported to receive medical care.
Wrong Way Crash Kills 2 in Brockton. Meanwhile in Brockton, a 30-year-old driver allegedly drove in the wrong direction at 3 a.m. Her Volkswagen Jetta struck a Hyandai Santa Fe, colliding and killing two people inside The Brockton car crash occurred on the Reynolds Memorial Highway and as of August 23, was under investigating by the Plymouth County District Attorney's office and the Brockton Police. A third driver in a Chevy Tahoe was involved in the crash, but refused medical treatment (Source: NBC Boston).
Littleton Truck Crash on Route 2. In July, there was a very serious crash involving a tractor-trailer and two pick-up trucks on Route 2 in Littleton. Surprisingly, no one was injured in the multi-truck crash. However, emergency crews had to close down the eastbound side of the highway to recover the vehicles.
According to WHDH, emergency responders found the tractor-trailer and one of the pick-up trucks off the road on the guard rail. The other pick-up truck was overturned. Police were investigating the cause of the truck crash, according to WCVB-TV.
Free Legal Consultation – Boston Car Accident Lawyer
If you have been injured by someone's negligent driving in Massachusetts, contact the lawyers of Breakstone, White & Gluck in Boston to learn your legal rights. If you have been injured in a multi-car highway crash, this is even more important. Highway crashes may involve several drivers and business vehicles or a large truck. The insurance claim process is complex for the individual drivers and passengers involved. As they attempt to find their way, the companies can mobilize quickly to defend their financial interests. It is vital that you act immediately to protect your rights.
Contact our Boston car accident attorneys for a free legal consultation: 800-379-1244 or 617-723-7676 or use our contact form.