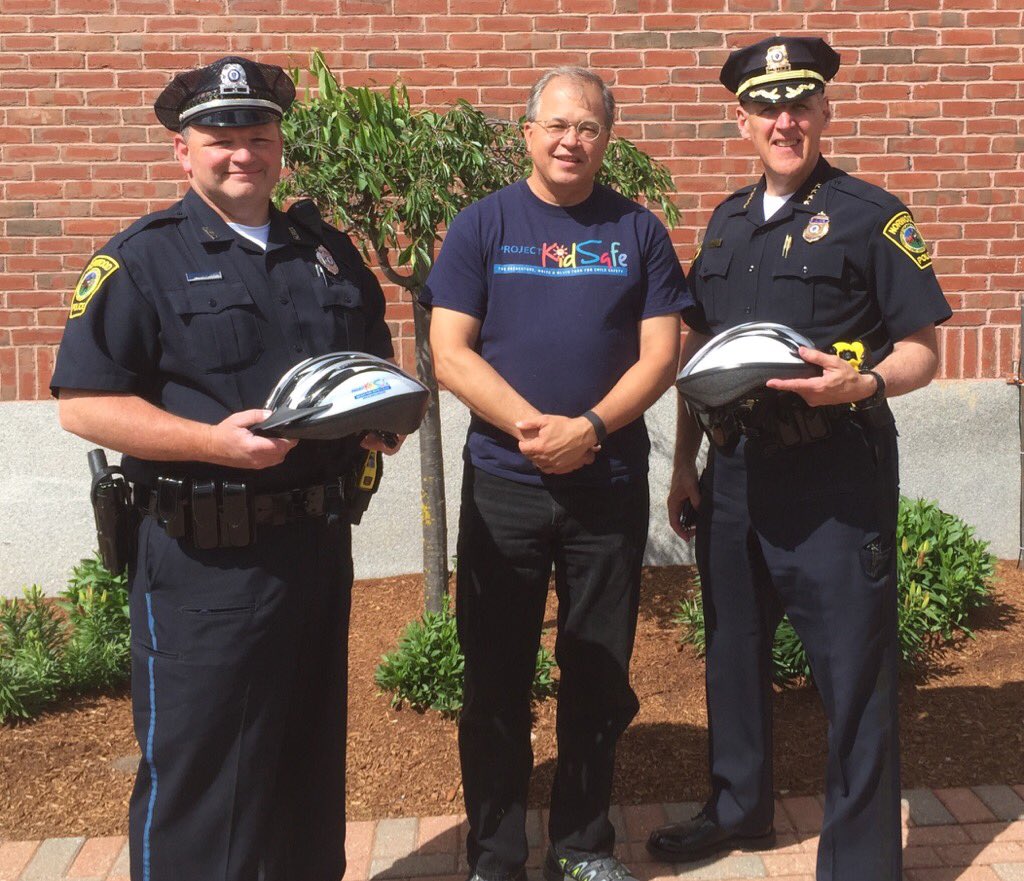 With a donation from Breakstone, White & Gluck, Norwood Police distributed free bicycle helmets to children who needed one at Norwood Bike Safety Day over the weekend.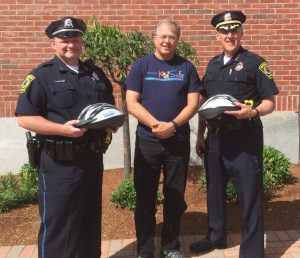 Attorney David W. White with Norwood Police Chief William G. Brooks III and Officer Paul Murphy. Photo courtesy: @ChiefBrooksNPD.
This is the second year Breakstone, White & Gluck has donated helmets for distribution on Bike Safety Day, which was held at the Balch Elementary School. Bike Safety Day was organized by the Norwood Police Department and the Norwood Bike Depot, a local bicycle shop. Norwood Police school resource officers and the Mountain Bicycle Unit were out to meet the community.
Parents and children had the opportunity to learn how to fit a bicycle helmet directly from police officers. Bicycle safety inspections were also offered for all ages.
Breakstone, White & Gluck donated the bicycle helmets as part of our Project KidSafe campaign, which has donated over 10,000 bicycle helmets in eastern Massachusetts. We launched our campaign in 2013, with a simple goal: to help children ride their bicycles safely and to prevent head injuries.
In Massachusetts, cyclists 16 years old and younger are required to wear a bicycle helmet. By wearing a helmet, cyclists can reduce their chance for head injury by 50 percent, according to the Insurance Institute for Highway Safety. Yet many cyclists still do not wear helmets.
Breakstone, White & Gluck will make several bicycle helmet donations to local police departments this year. In recent weeks, we have made donations to the Cambridge Police Department as well as the Boston Police Department and others. These are important partnerships because local police departments regularly encounter children who are riding without helmets. By donating a bicycle helmet, we hope to encourage safe riding and create an opportunity for a positive interaction between police and youth.
Bicycle Safety Resources for Parents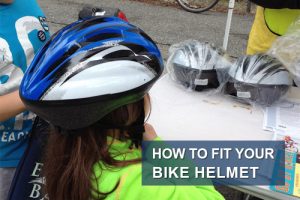 We invite you to visit our website and view our bike safety page. There is a video on how to properly fit a bicycle helmet as well as articles on cyclists' rights in Massachusetts and understanding how car insurance impacts cyclists.
About Breakstone, White & Gluck
Breakstone, White & Gluck is a Boston personal injury law firm which is committed to the safety of all bicyclists in Massachusetts. We have over 100 years combined experience representing bicyclists injured by the negligence of others. If you, or a member of your family, has been injured in a bicycle incident, please feel free to contact us for a free legal consultation at 800-379-1244 or 617-723-7676 or use our contact form. Thank you and RIDE SAFE!