Posts Tagged 'Lawrence gas explosion lawyers'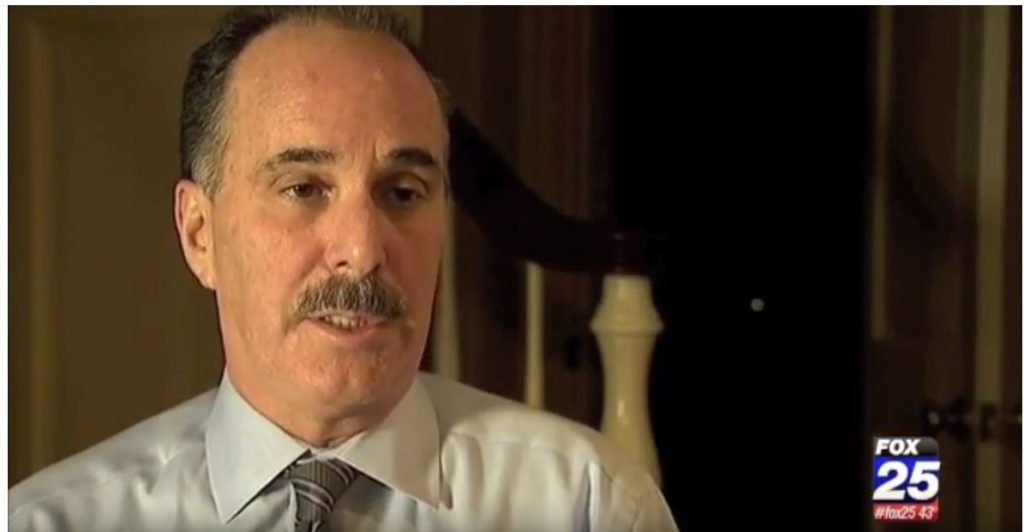 Attorney Marc L. Breakstone was interviewed by The Boston Business Journal about the Merrimack Valley home explosions. Attorney Breakstone roughly estimated there are $100 million in legal liabilities related to the natural gas explosions, which devastated entire neighborhoods in Lawrence, Andover and North Andover last week. His early estimate was based in part on a preliminary assessment of home values in the area.
Attorney Breakstone is a Boston personal injury lawyer, with over 35 years of experience representing those who have been injured by negligence. He is experienced at representing those injured in construction accidents and home gas explosions.
If your family has been affected by the Columbia Gas explosions or fires, Breakstone, White & Gluck can assist you. Please call us at 800-379-1244 for a free legal consultation.
In the summer of 2010, one of our clients died after a propane gas explosion in the Norfolk, Massachusetts condominium where he was working. Our client was trapped for more than 90 minutes before he was rescued. He died the next day.
We later learned our client had no warning there was a propane gas leak. The chemical odorant added to emit a "rotten eggs" smell had faded. Attorney Breakstone filed a wrongful death lawsuit against EnergyUSA and Smolinsky Brothers Plumbing and Heating, alleging EnergyUSA was negligent and had under-filled a new propane tank. He later negotiated a $7.5 million settlement with the defendants in 2012.
The Norfolk explosion raised awareness of the dangers caused when companies are negligent in handling propane gas. In Massachusetts, state officials warned consumers to check recent propane deliveries. In July 2013, the federal Pipeline and Hazardous Materials Safety Administration published a national safety alert warning the public about the risks of under-odorization.
For background on this case, read the settlement announcement. You can also visit our website.
Residents will spend weeks, months and even years recovering from the Lawrence, North Andover and Andover gas explosions. And throughout New England, many are also asking: are we safe in our homes?
If your family has been affected by the Columbia Gas explosions or fires, we can assist you. Please call us at 800-379-1244.
On Sept. 13th, natural gas explosions and fires erupted in the three Merrimack Valley communities. At least 70 blazes in all, causing devastation, dozens of injuries and one death.
Residents were forced to evacuate as Columbia Gas shut off service for 8,600 customers in Merrimack Valley. Emergency responders spent hours and hours putting out flames and stabilizing the area.
The next day, Governor Charlie Baker declared a state of emergency, putting Eversource, not Columbia Gas, in charge of the recovery. As the NTSB investigates the Merrimack Valley natural gas explosion, Columbia Gas says it will rebuild 48 miles of gas pipeline in the region. This accelerates its modernization plan for the region.
Many residents have now returned to their homes, but they are without gas service and the National Transportation Safety Board (NTSB) continues to investigate. The NTSB is investigating a pressure increase detected in the natural gas pipeline north of Boston, according to CNN. According to WCVB, NTSB Chairman Robert Sumwalt said the investigation will focus on the activity of the pressure sensors on the gas line.
Breakstone, White & Gluck provides answers to a few common questions:
Homeowners Insurance Agents. If your home or property was damaged, contact your home insurance agent. Columbia Gas has set up a property damage hotline, but the company is struggling to keep up with claims. Many people waited in line this weekend, only to be turned away. Call your home insurance agent first. Your agent works for you and can be a resource in navigating this stressful situation. For more help, read this advisory from the Massachusetts Division of Insurance.
Property Damage to Your Car. Contact your auto insurance if your car was parked on your property and damaged as a result of the fires and explosions.
Gather Receipts. Collect receipts for expenses you incur as a result of the gas explosion, including for hotel rooms, the purchase of new groceries and home maintenance. Keep a written list of other losses, such as if you miss work or your child misses school. Note everything, even things such as your child missing out on playing after-school sports for an extended period, if relatives cannot come stay with you for the holiday and purchases of new clothing. Share the list with your home insurance agent and Columbia Gas. It is important to keep a list on a daily basis so you don't forget any of the details. Remember to use your cell phone camera too.
Injury Claims. If you or a loved one have been injured, learn your legal rights. Injury claims are much different than claims for property damage. Injury claims should be handled by a personal injury lawyer who specializes in representing those who have been injured by gas explosions, fires, burns and construction accidents. These cases require intense and thorough investigation and knowledge of state and federal regulations. Read more about our law firm's experience.
---
Free Legal Consultation – Breakstone, White & Gluck
Breakstone, White & Gluck and our personal injury lawyers are reviewing cases for injury victims of the Lawrence, North Andover and Andover natural gas explosions. If you have been injured, you may have the right to seek compensation for damages, including medical bills, lost wages, emotional and psychological injuries and physical pain and suffering. If you are married, you may also seek damages for the loss of consortium, which is compensation for the stress and hardship placed upon a spouse.
Learn your rights. For a free legal consultation, contact our lawyers at 800-379-1244 or 617-723-7676 or use our contact form.
At Breakstone, White & Gluck, our attorneys are saddened and stunned to learn about the devastating natural gas explosions in Lawrence, North Andover and Andover. Our hearts go out to the victims, the young man who was killed and his loved ones, the dozens who were injured and the hundreds who were forced to evacuate unsafe conditions.
Like so many others, our attorneys are following the media coverage. We hope everyone stays safe. We share these resources for anyone interested in helping:
Resources
Want to help Merrimack Valley residents displaced by fires? Here's how, The Boston Globe
This article provides a list of relief organizations which are helping victims of the home gas explosions. There is contact information for the Red Cross, Salvation Army, Essex County Community Foundation and other organizations.
How to help the victims of the Merrimack Valley fires, explosions, WCVB
The Red Cross has nearly 75 people working in four evacuation centers in Merrimack Valley. You can make a donation to help fund their efforts.