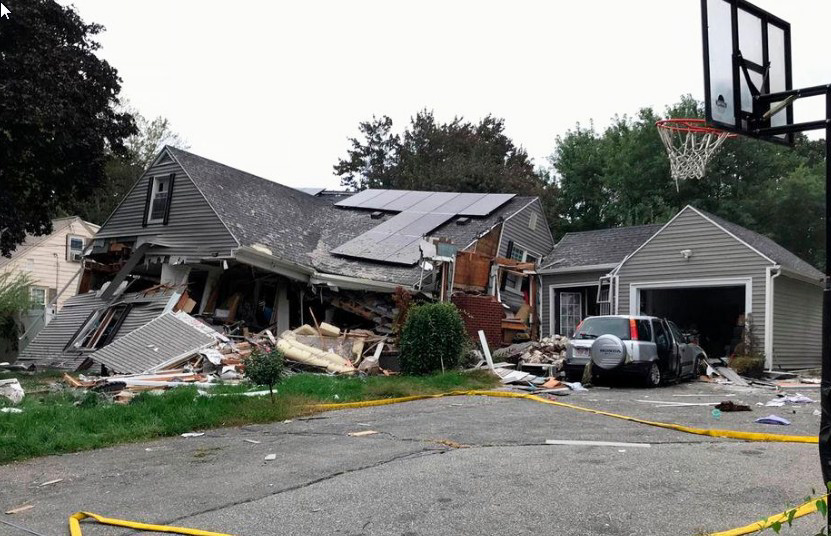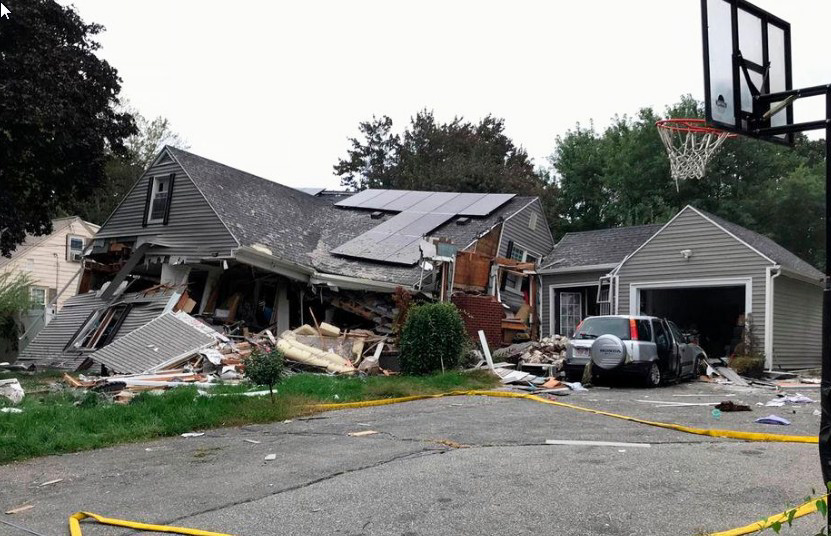 If you have been personally affected by the Columbia Gas fires and explosions or the interruption of gas and electric service, we are here to help you.  Breakstone, White & Gluck of Boston is currently assisting individuals injured in the explosions and fires, homeowners and tenants whose property was damaged, as well as families whose gas and electric service was interrupted.  It is important that you know your rights. Our Massachusetts law firm has extensive experience representing victims of explosions and fires.
If your family or business has been affected by the Columbia Gas explosions in Merrimack Valley, contact Breakstone, White & Gluck to learn your rights. Please call 800-379-1244 for a free legal consultation with one of our attorneys.
Physical Injuries a Emotional Distress
The 70 gas fires and explosions caused one tragic death and more than 25 injuries.  Beyond physical injuries, countless residents who smelled gas and ran for their lives have been traumatized by the events of September 13, 2018.  The fear for one's life and safety is real in the face of random explosions and fires in your community.  If you or a loved one is experiencing symptoms such as nightmares, flashbacks or anxiety you may have a right to bring a claim for emotional distress, even without physical injuries.  We are here to speak with you and advise you of your rights to bring a claim for emotional distress.
Interruption of Gas Service
8600 Columbia Gas residential and business customers have no gas service which means no hot water, no heat or no cooking.  If your gas service has been cut off, you have been harmed.  Columbia Gas just announced that it may take "several months" to restore gas service to these families and businesses in the Merrimack Valley.  This is chilling news for every Columbia Gas customer, including homeowners, tenants and businesses.
Hot Plates and Space Heaters Are Not Enough…
Columbia Gas has distributed hot plates and space heaters to 6000 gas customers who are without service.  But is this enough?  Can a family of five be fed off a 2 burner hot plate?  Can a single space heater warm a multi-room home or apartment?  What about hot water?  If you are asking these questions, you likely have a claim for the interference with the use of your home or business.  We are here to help you.
Every Columbia Gas customer (property owners, tenants and businesses) who will be without natural gas for hot water, heat or cooking will be seriously affected.  How will families live in their homes and apartments without hot water for showers and bathing?  How will people endure the winter without heat?   Even if you or your home did not have property damage, you may be entitled to be compensated for the interference with your use and enjoyment of your property as a result of the loss of your gas service.  This is recognized claim for "nuisance damages" under Massachusetts law.  Given the uncertainty about how long gas service will be interrupted, it is important that you know your rights.  We are here to help customers facing the prospect of living in homes and operating businesses without gas service.
We urge you to consult with an experienced Massachusetts gas explosion lawyer before you sign off on any payments by Columbia Gas or any of the funds established to assist fire and explosion victims.  Breakstone, White and Gluck has over 100 combined years of experience helping families who have been seriously injured or displaced due to fires and gas explosions. We are here to assist and advise you about your rights.
Call us for a free consultation at 800-379-1244 or fill out our contact form.