Toys Recalled in Summer 2013 Pose Choking Hazard, Injury Risks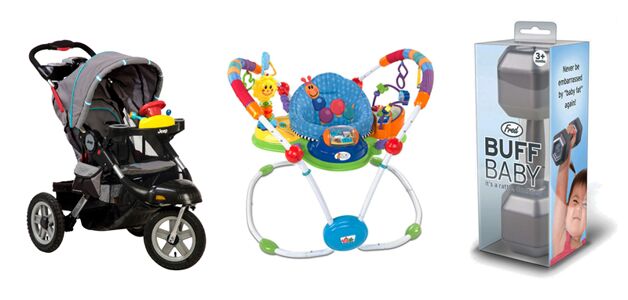 If you have young children, you have probably logged a few hours watching them play this summer. This joy of parenthood comes with an important responsibility: to make sure their toys are safe.
In the United States, the Consumer Product Safety Commission (CPSC) regulates the toy industry. Toys for children 12 and under are required to pass third-party testing and certification, but each year, defective toys still make it to store shelves and cause serious injuries and deaths. In 2011, more than 260,000 children were treated for toy-related injuries in the hospital emergency room and 13 were killed, according to the CPSC.
If you are a parent, be vigilant. Start by inspecting your children's toys every time they play. Check the age labeling. Make sure they are no small parts that pose a choking hazard. When in doubt, set the toy aside and have your children play with something else.
Another way to protect your children is to stay informed. You may not see every toy recall on the TV news, but can visit the CPSC website and social media sites for news on toy recalls. A few recalls from this summer include:
Baby Einstein Musical Motion Activity Jumpers
Kids II voluntarily recalled about 400,000 Baby Einstein Musical Motion Activity Jumpers earlier this month. Another 8,500 activity seats have been recalled in Canada. The toy is linked to 61 injuries.
The hazard is when infants reach out and play with one of the attached toys (the toy with the smiley face), it rebounds back.
Kids II received 100 incident reports, including the 61 injuries. Injuries included bruises, facial lacerations and a 7-month-old boy who sustained a lineal skull fracture. In one case, an adult suffered a chipped tooth.
Kids II, which is based in Atlanta, Georgia, is the product importer. The toy was manufactured in China prior to November 2011. Kids II will replace the defective part for consumers for free. Many models were sold at Target, Toys R Us and Amazon.com between May 2010 and May 2013. Recall notice.
---
Kolcraft Jeep Liberty Strollers Kolcraft recalled 96,000 strollers in the United States after 39 reports of defective wheels. The inner tube can rupture, causing the wheel rim to fracture and fly off as a projectile. The reports included 18 injuries, most of which occurred when an adult attempted to fill a tire with air. Children and adults reported suffering lacerations, abrasions and contusions.
The stroller was manufactured in China. Kolcraft Enterprises, Inc. of Chicago, Illinois was the product importer. It was sold at Burlington Coat Factory, Sears and Toys R Us and other retailers from June 2010 to June 2013 for between $150 and $180.
Consumers are advised to stop using the defective stroller and contact Kolcraft for free replacement wheels. Recall notice.
---
"Buff Baby" Baby Rattles
In June, Fred & Friends announced the voluntary recall of 47,500 "Buff Baby" baby rattles in the United States. The rattles, which are designed to look like a dumbbell weight, are designed for children 3 months and older. The rattles were recalled because they pose a choking hazard to young users. The cap can separate and expose the plastic pellets inside to infants. Fred & Friends received two reports of this happening, but no injuries.
The rattles were sold in specialty toy and baby stores nationwide and in Canada, as well as online through Amazon.com and other websites from October 2011 through June 2013.
Consumers are advised to stop using the rattles and contact Fred & Friends for a full refund. Fred & Friends, which is located in Cumberland, Rhode Island, is the distributor. The toy was manufactured in China. Recall notice.
---
Thermobaby Bath Seats Recalled Due to Drowning Hazard
The Aquababy Bath Ring was recalled after the CPSC determined it does not meet federal safety standards. The product is supposed to hold children secure in the bath, but the design poses a risk for tipping over.
SCS Direct Inc. of Milford, Conn. voluntarily recalled 7,500 of the bath seats. There were no injuries involved in this recall. The seats were designed for children five months to ten months old. It was sold through Amazon.com. Consumers are advised to stop using the product and contact SCS Direct for a $35 refund. Recall notice.

About Breakstone, White & Gluck
The Massachusetts product liability lawyers at Breakstone, White & Gluck have over 85 years combined experience representing clients in cases involving defective products, medical devices, toys and cars. If you have been injured, learn your rights. Contact us today for a free legal consultation at 800-379-1244 or 617-723-7676 or use our contact form.