Massachusetts Law: Property Owners Have Responsibility to Keep Their Property Reasonably Safe from Snow and Ice Hazards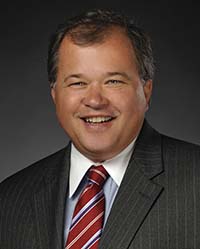 Many of us would rather skip the shovels, snowblowers and ice scrapers this winter. But when the snow falls, remember that Massachusetts property owners have a responsibility to keep their property reasonably safe. So your shovel must come out.
For over 100 years, Massachusetts property owners enjoyed a special exemption from liability for "natural accumulations" of snow and ice. An injured person previously had to demonstrate that the accumulation was unnatural, such as the frozen discharge from a gutter, or a pile of plowed snow across a sidewalk. But for the past six years, Massachusetts has followed the rule of reasonable care.
All residential and commercial property owners now have to take reasonable steps to clear the snow and ice hazards and keep their property safe for traveling.
Massachusetts started following the rule of reasonable care after the Supreme Judicial Court of Massachusetts ruled in the case of Papadopoulos v. Target Corp., 457 Mass. 368 (2010).
Attorney David W. White has written on the rule, discussed the case in the media and participated in MCLE panels on property owners' liability in snow and ice cases.
"Property owners must understand it is no longer optional to shovel so you should get out there early and keep up with it," White said.
Read Attorney White's comments in The Boston Globe, Boston Business Journal and the Allston-Brighton Tab newspaper.
About Attorney David W. White
Attorney David W. White has distinguished himself for his advocacy on behalf of his clients and his leadership among Massachusetts lawyers. Attorney White is a past president of the Massachusetts Bar Association who has represented clients injured in personal injury cases for over 30 years. He has been selected as one of the Top 100 Super Lawyers in New England and Top 100 Super Lawyers in Massachusetts. Read more about Attorney David W. White.
About Breakstone, White & Gluck
The Boston personal injury lawyers at Breakstone, White & Gluck have over 100 years combined experience representing individuals who have been seriously injured in slip and fall accidents and snow and ice accidents caused by a property owner's negligence. If you have been injured, it is important to learn your rights. For a free legal consultation, contact us at 800-379-1244 or 617-723-7676 or use our contact form.