Shop Carefully for Strollers, Car Seats and Holiday Gifts for Families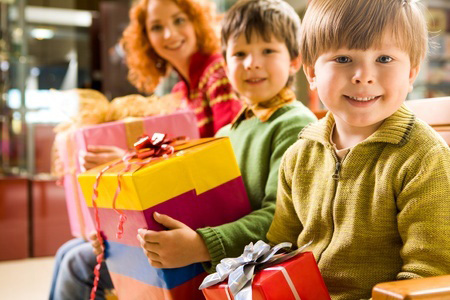 Ready or not, the holiday shopping season begins in earnest this week. Enjoy shopping for loved ones, but remember to buy with caution, especially when selecting toys and products used by young children. The Consumer Product Safety Commission (CPSC) recalled millions of unsafe toys this year, and also many of the most basic children's products, including car seats, strollers and furniture. Shoppers should closely examine every purchase. Here are a few holiday shopping tips:
Check for recalls. Search the CPSC database to see if a specific product has been recalled. You can also search by company.
Here are some of the important ones to remember:
Graco Recalls. Graco recalled millions of car seats earlier this year because of sticky-buckles which were trapping children in the seats. Just last week, it also recalled 4.7 million defective strollers which can cause finger amputation. Graco recalled the 11 stroller models after 10 fingertip amputations and one finger laceration. The strollers were sold from 2010 until earlier this month at a number of retailers, including Target, Toys R Us, Walmart, Amazon.com and Walmart.com. Read the recall notice.
Furniture Recalls. Common home furniture also caused child injuries this year. In August, Ace Bayou recalled 2.2 million bean bag chairs after two children unzipped them, crawled inside and suffocated to death. Anyone with one of these defective chairs should call the company for a repair kit to disable the zipper.
Another serious recall impacted in Massachusetts. Earlier in the year, Lane furniture renewed its recall of wooden cedar chests after two children in Franklin became trapped in one and suffocated. The children had apparently been playing hide-and-seek and became locked inside. The company first recalled the chests in 1996, but millions of the defective chests are believed to still be in use without the necessary repair.
In the Massachusetts case, the children's family is believed to have bought the used chest at a second-hand store more than a decade ago. Second-hand sales are challenging to regulate, as are families and friends who pass along used products to each other. This makes it important to know the characteristics of an unsafe product as well as specific products which have been recalled.
Buy age-appropriate. Read the age recommendation on toys and children's products. Consider a child's family. If you are buying for a child with younger siblings, buy something which is safe for all ages in the household.
Be careful buying online. After a product is recalled, it is against the law to sell it in stores or online. But some auction and online listing websites do not police private sellers closely. Avoid these sites when holiday shopping for children.
If you purchase through a merchant website such as Amazon.com, make sure you receive the right product and that it has the same age appropriate label and pieces as shown online.
Beware of suffocation and choking hazards. Avoid balloons, marbles and toys with small pieces which children can put in their mouth. Also avoid small magnets. Remember these things come with many toys, but they also come from other gifts and products that enter a home. For instance, the magnet desk sets which were so popular many years ago for adults turned out to be extremely dangerous for children. In some cases with the Buckyball magnet sets (which have been recalled), children found small magnets years after families brought the set into their home in hard-to-reach places, such as under a couch. Our point is: Please consider every gift carefully.

About Breakstone, White & Gluck
The Boston product liability lawyers at Breakstone, White & Gluck have over 100 years combined experience representing those who have been seriously injured by the negligence of others. If you have been injured, it is important to learn your rights. For a free legal consultation, contact us at 800-379-1244 or 617-723-7676 or use our contact form.