Defective Surgical Instruments and Medical Devices Under FDA Scrutiny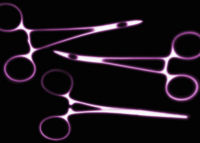 The Food and Drug Administration (FDA) is studying why some medical facilities are failing to properly sterilize medical devices for reuse in surgeries and endoscopy procedures.
The result is patients are being exposed to microscopic amounts of blood, body fluids and tissues from other patients, according to a recent FDA Consumer Update. This exposure may have resulted because the devices were not properly reprocessed, cleaned, disinfected or sterilized.
Patients are being exposed through surgical instruments such as clamps, forceps and endoscopes. Endoscopy procedures are often performed to diagnose cancer and other illness.
The FDA states that transmission of infection was extremely rare in reports it has received about patient exposure. It states the risk for acquiring an infection from a reused medical device is low.
The FDA states patients can protect themselves by learning about their medical procedure and asking their medical facility what steps it takes to reprocess surgical instruments.
The agency suggests patients also research their procedures on the websites of professional organizations, such as the American Academy of Family Physicians.
The FDA is working to prevent this type of medical malpractice by:
Making sure manufacturers are providing clear cleaning instructions.
Making sure hospitals and staff understand and follow the instructions.
Improving medical device design to facilitate cleaning and sterilization.

The Boston medical malpractice lawyers at Breakstone, White & Gluck are experienced at handling surgical malpractice cases, including failure to diagnose cancer and failure to maintain equipment and instruments. We are also experienced in handling cases of defective medical devices.
If you have been injured, learn your rights to seek compensation. Contact us at 800-379-1244 or 617-723-7676 or use our contact form.