Rest, Then Drive: Safety Reminders to Avoid Drowsy Driving This Memorial Day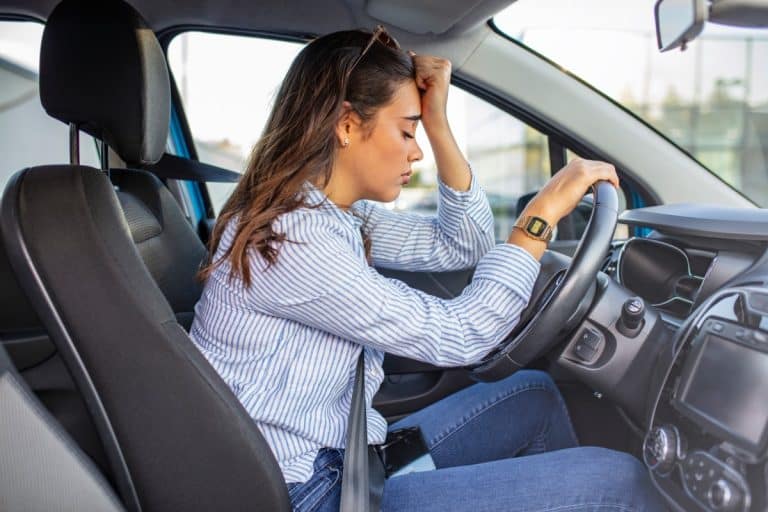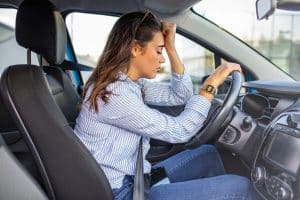 More Americans are expected to travel this Memorial Day and this means more drivers should rest up for safety. Rest is a foundation, whether you are working, watching your children or cooking. Having enough rest is critical when you drive, helping you stay alert and aware.
The National Highway Traffic Safety Administration (NHTSA) reports drowsy driving caused 633 traffic deaths in 2020, a 9 percent increase over 2019. The AAA Foundation for Traffic Safety reports drowsy driving is underreported and is actually involved in 16-20 percent of all police-reported vehicle crashes in the U.S.
Although drivers of any age can fall asleep or nod off, the National Sleep Foundation reports drivers age 16-25 are at the greatest risk.
When drivers become drowsy, they may be slower to react and unable to appreciate the conditions around them. Drivers may struggle to pay attention and keep their eyes open.
The National Safety Council reports two important points on the topic of drowsy driving. First, the council reports fatigued drivers are three times more likely to be involved in a crash. Second, driving after 20 hours without sleep can be equivalent to driving with a .08 blood alcohol level.
Study Shows Drowsy Drivers Recognize Fatigue – But Don't Want to Take Breaks
In March, AAA reported most drivers in one study misread their fatigue levels and ignored opportunities to rest during a 3-hour drive at night. AAA concluded that drivers need to do a better self-evaluation of their own drowsiness and more education is needed to encourage drivers to act on early signs of drowsiness.
In this study, 90 drivers were asked to finish a 150-mile simulated night driving experiment. They were given the opportunity to stop every 20 minutes at simulated rest areas.
But most of the drivers didn't stop. Drivers were given a financial incentive as motivation to finish the course as quickly as they could without causing a crash. The incentive was $50 for participating and an additional $1 for every minute drivers came in ahead of the 3-hour limit.
Researchers surveyed the drivers at rest areas, with a goal of finding out how the drivers felt and measure how often their eyes shut.
About half (49%) of all drivers finished the driving experiment without stopping for a break. Most of these drivers said they didn't stop because they were tired.

39% stopped for one break.
11% of drivers took two breaks.

75% of the drivers misread their fatigue level based on the study parameters. They called their fatigue low, but were actually showing symptoms of "moderately" or "severely drowsy."
Even when drivers recognized their extreme drowsiness, they resisted 75 percent of the opportunities to take a break.
Safety Tips for Your Memorial Day Travel
Whether you're traveling to Boston or away for the holiday weekend, Breakstone, White & Gluck wants you to be safe.
Beat the Holiday Rush. AAA forecasts Friday, May 26thwill be the peak travel day. Traffic is expected to be lighter on Saturday and Sunday.
Stay on Your Normal Schedule. Try to drive during hours when you are normally awake. This is a safe approach for the Memorial Day weekend, but also other times. The NHTSA reports drowsy driving crashes often occur between midnight and 6 a.m. or in the late afternoon. These are times our circadian rhythms – our internal clocks – may tell us it's time to sleep or rest. The bottom line is you want to stay on your schedule as much as you can.
Be Aware of Your Fatigue. Be aware of all the factors that contribute to fatigue. You may be suffering from sleep deprivation or you could be physically exhausted from a change in your routine (such as having to get up early for a special work assignment or having to drive late at night). Then there are devices. Follow recommendations for good sleep, such as avoid looking at bright screens in the hours before bed.
Take a Break. Schedule a break every two hours or 100 miles. Plan your stops before you leave and stick to your schedule so you stay alert.
Ride Safer With a Passenger. If you are traveling a long distance, take turns driving. Ask your passenger to install the Massachusetts 511 app and check travel updates for you.
Limit Cell Phone Use. If you check your cell phone, do so quickly when you stop to rest. Your goal is to stay rested; you can answer your texts and emails when you reach your destination.
Slow Down Near Pedestrians and Cyclists. After a long ride, you may just want to reach your destination. But slow down and watch for pedestrians and bicyclists as you drive off the highway and onto local roads. This is an important transition and if you are exhausted, this may be a moment to take a break. Remember, even if you visit the same community each year, the pace of pedestrians and cyclists may be different this year.
If you do sustain injuries in a car accident this holiday, our Boston injury attorneys will be here to help.
Free Legal Consultation – Contact a Boston Personal Injury Lawyer
Founded in 1992, Breakstone, White & Gluck specializes in personal injury law and provides experienced representation to those injured by negligent or reckless driving in Massachusetts. If you have been injured, consult our attorneys and learn your legal rights. For a free legal consultation, contact Breakstone, White & Gluck at 800-379-1244 or 617-723-7676 or use our contact form.