Motorcycle Safety Awareness Month: Safety Reminders and Our Experience Representing Injured Riders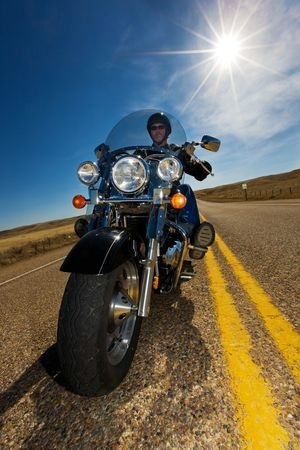 Before June begins, we have a final thought for May, which was Motorcycle Safety Awareness Month.
Motorcycle use continues to grow in the U.S. but so do motorcycle accidents. For 15 years now, we have seen an annual increase in motorcyclist fatalities, according to the National Highway Traffic Safety Administration (NHTSA). The one exception was 2009. When motorcyclists survive, they are also suffering more non-fatal injuries. In 2012, 93,000 motorcycling injuries were reported, 12,000 more injuries than in 2011.
A few safety reminders for drivers:
Remember motorcyclists have all the same rights, privileges and responsibilities as other motorists.
Allow motorcyclists a full lane width.
Give motorcyclists extra following distance when you are behind them.
Before you switch lanes, always check your vehicle's mirrors and your blind spot for motorcyclists.
Make sure you signal your intention to change lanes or merge with traffic.
Do not rely on a motorcyclist's flashing turn signal. The rider may have forgotten to turn it off or it may not be self-cancelling.
A few safety reminders for motorcyclists:
Remember to wear your helmet and do not let any passengers ride without one. In 2012, overall motorcycle helmet use fell to 60 percent. Passenger helmet use dropped to 46 percent.
Wear reflective tape whenever possible.
Do not consume alcohol when you are operating.
Obey traffic laws. You must have a special license to operate a motorcycle in Massachusetts and that is important. Some 24 percent of all riders who are involved in fatal motorcycle crashes are operating with invalid licenses.
Our Experience Representing Injured Riders
The Boston personal injury lawyers at Breakstone, White & Gluck have over 100 years combined experience handling automobile and motorcycle accident cases.
Read about one case attorney Ronald Gluck handled for an injured motorcyclist. Gluck's client was seriously injured when a negligent driver cut into his lane and struck his motorcycle. He suffered numerous injuries, including facial fractures, concussions, blindness in one eye and a shoulder injury and had to undergo surgeries. Gluck negotiated a $3.75 million settlement.
Read about the case on our website.
Read the client's review on Avvo or below.

Contact Breakstone, White & Gluck in Boston
If you have been injured in a motorcycle accident, it is important to access immediate medical treatment. Then learn your rights for seeking compensation. For a free legal consultation, contact us at 800-379-1244 or 617-723-7676 or use our contact form.