Posts Tagged 'toys which are a choking hazard'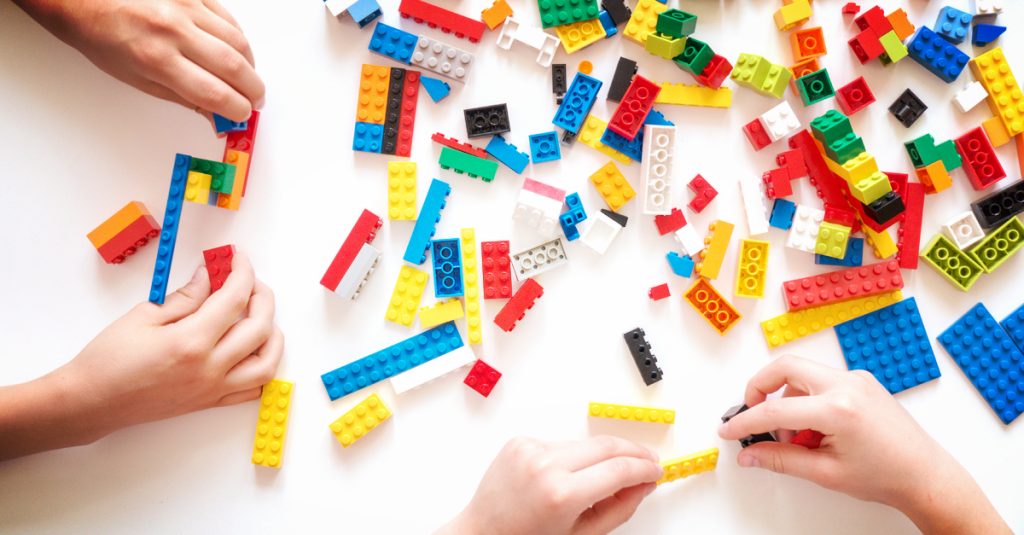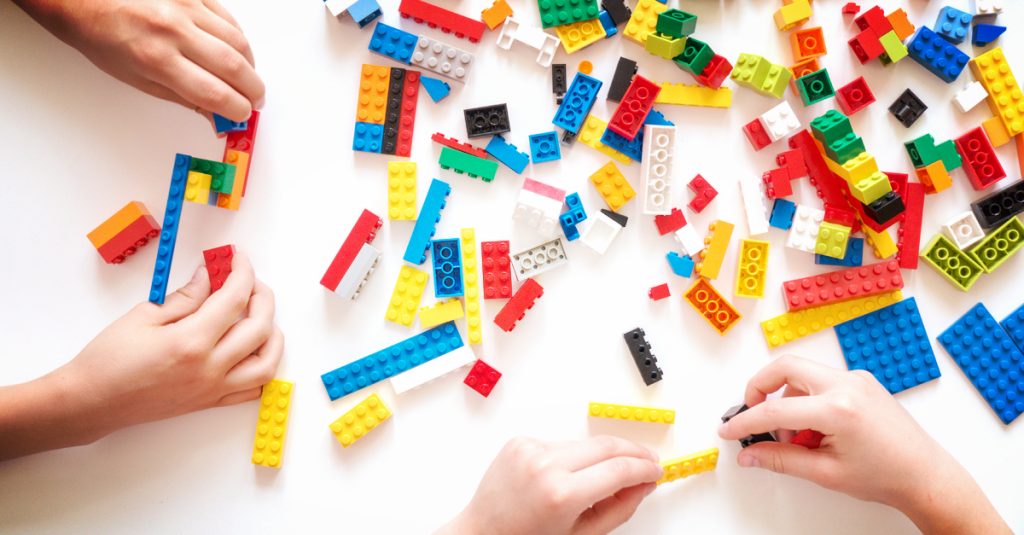 Age recommendation labels are the first tool you have in selecting safe holiday toys. Anyone purchasing toys for young children wants to familiarize themselves with the choking hazard-small parts label.
Warning: Choking Hazard – Small Parts. Not for Children Under 3 Years
Each year, children suffer choking injuries and deaths after consuming food or putting small objects in their mouths. In the late 1970s, the Consumer Product Safety Commission (CPSC) led a three-month study of an estimated 3,800 injuries involving children under age 10. It was determined that children under age 3 suffered more than half of all these injuries. More than 50 children under 3 died in accidents involving small parts.
With those numbers, the CPSC announced the small parts regulation, which became effective on January 1, 1980. Since then, toy manufacturers have been required to test toys and parts using the small parts cylinder test.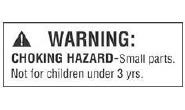 This cylinder has a diameter of 1.25 inches. The bottom of the cylinder is slanted, opening 1 to 2.25 inches. Toys which fall through the cylinder must carry the choking hazard – small parts warning and state not for children under 3 years old. Toys may also require labels if they fit through the tube, but break it during subsequent "use and abuse" testing (Source: U.S. PIRG, Trouble in Toyland 2018). 
Toys which are too large can be sold without the choking hazard label, though they may require another type of labeling.
Small Parts Warning for Children Between Ages 3 and 6 Years
Any small part intended for children between age 3 and 6 must carry the same labeling: "Warning: Choking Hazard — This toy is a small part. Not for children under 3 years." 
Small Parts Warning – Small Balls
There is a separate federal standard for small balls, according to U.S. PIRG. Balls with a diameter of 1.75 inches are banned for children younger than 3 years of age. 
Small balls must carry this age-recommendation label: "Warning: Choking Hazard — This toy is a small ball. Not for children under 3 years." A similar label is required for toys which contain small balls: "Warning: Choking Hazard–Toy contains a small ball. Not for children under 3 years."
Toymakers are required to test and use age recommendation labels. All toys intended for children age 12 and younger must undergo third-party testing and meet the most recent version of the federal safety standard, ATSM F963.
But there are times when parents and anyone buying a toy should be skeptical. Toymakers have made errors in labeling and there can be miscommunication between manufacturers and retailers when toys are displayed without packaging. Online product descriptions may not be accurate. 
Remember These Toys Have Small Parts!

Marbles

Magnets

Game pieces (such as the Monopoly characters)

Legos and building bricks

Small puzzle pieces (and cardboard pieces are a danger because small children can chew them and choke)

Button batteries

The clothing and parts on stuffed animals and dolls 

Pens and pencils with caps which can become loose
Additional Toy Safety Standards for Children Age 3 and Younger
While we are talking about small parts, we also want to remind parents of other federal toy safety guidelines for children under 3.
Toys and children's products must not have sharp points or edges which can potentially injure children.
Paints and surface coating cannot contain more than .06 percent lead or other hazardous materials.
Children's pajamas, clothing and products which fail to meet flammability limits.
The best way to stay informed is to check the CPSC website for toy safety recalls and product warnings.
Final Points on Toy Safety for Young Children

Carefully inspect all toy sets and stuffed animals before and after purchase. Open boxes, handle the pieces yourself before giving. If you buy online, check if the box matches the online product description. Because of the demand for toys near the holidays, it's not unusual for shoppers to receive a toy similar to what they ordered.

Decide whether the toy will be safe near your child and their siblings. You should always consider younger siblings when buying gifts. If they are not at least 3 or older, wait another year. Also pause if the younger sibling just isn't ready.

If your children are the right age and ready, purchase a secure container to keep the small parts in. Keep this container separate from other toys in your home and be mindful of not letting small pieces scatter.

Finally, supervise children whenever they play with small parts. Even older children can find themselves in dangerous situations at times when handling small pieces. This is especially true with new toys. So as they play, sit with them at the table or just stay in the room so you can help.
About Breakstone, White & Gluck – Boston Toy Safety Lawyers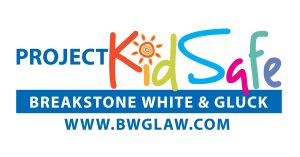 Our Boston personal injury lawyers represent clients in all personal injury matters, including motor vehicle accidents, medical malpractice, premises liability, wrongful death and cases involving injuries caused by defective products and unsafe toys. We share our holiday toy safety series as part of our Project KidSafe campaign. 
To learn more, visit our toy safety page. You can also visit our website to learn more about our attorneys and their experience.