Posts Tagged 'SUV crashes'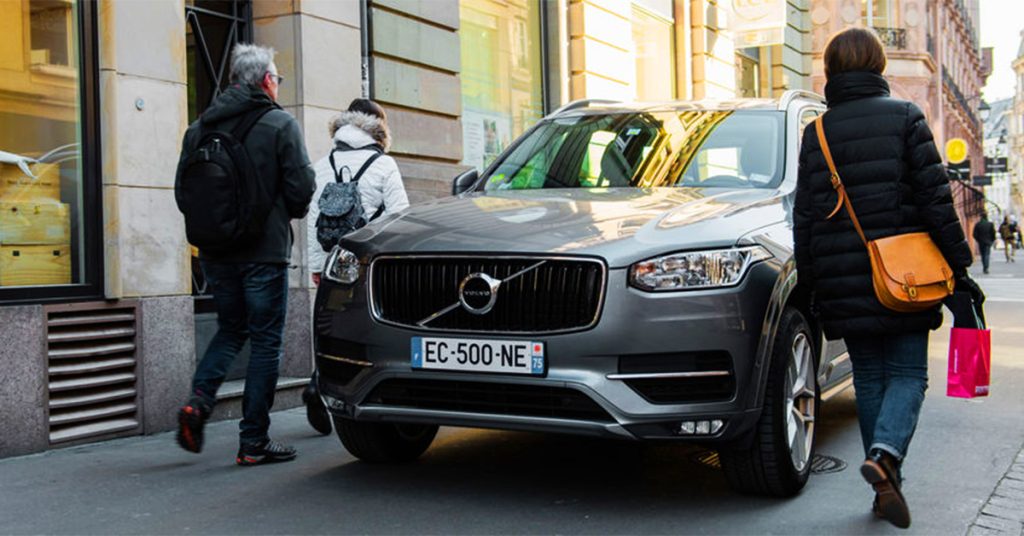 During the pandemic, pedestrians have outnumbered vehicles on the roads at times. If you look closely, you may see mostly large vehicles left behind, including commercial trucks, package delivery vans and SUVs.
Today, our Boston personal injury lawyers are writing about SUVs and pedestrians. Amid the pandemic, an important study was published by the Insurance Institute for Highway Safety (IIHS), finding SUVs (or sports utility vehicles) cause more serious pedestrian injuries than cars. Researchers concluded automakers need to make design changes to protect pedestrians from increased fatalities.
Highlights from the 2020 study and report:
Drop in overall crashes. Overall, motor vehicle accident fatalities have dropped from more than 50,000 in 1980 to 36,560 in 2018.
Rise in pedestrian crashes. Meanwhile, one in five traffic crashes is now a pedestrian fatality. Pedestrians are more at risk now. The number of pedestrians hit by all vehicles rose a dramatic 53 percent from 2009 to 2018.
Study data. The study reviewed a sample of 79 crashes in Michigan, finding that SUVs caused more serious injuries to pedestrians than cars.
Speed. Below 20 mph, there was not a significant difference in the injuries caused by SUVs and cars.
More danger at higher speeds. When SUVs traveled 20 to 39 mph, 3 out of 10 SUV crashes ended in a pedestrian death. In comparison, 5 out of 22 cars caused a pedestrian fatality.
Over 40 mph was most deadly. At 40 mph, all three SUV crashes resulted in pedestrian fatalities. This is 100 percent compared to 54 percent of cars (7 out of 13).
Previous Research
The IIHS has led several studies on SUVs and the dangers to pedestrians. One past study found that as pedestrian accidents overall have increased, many involve cars, but there was an 81 percent increase in SUVs causing fatal pedestrian accidents between 2009 and 2016.
There are more SUVs on the roads than ever, making it important to address the safety hazards to pedestrians. SUVs first outsold sedans in 2015, according to The New York Times. They continue to be the vehicle of choice for many Americans. In fact, SUVs accounted for up to 47.4 percent of all U.S. auto sales, according to an analyst quoted by the newspaper.
SUV Designs Are Now Being Made Safer for Drivers
What is notable about SUVs is manufacturers have already spent years adopting more "carlike designs" to protect SUV vehicle occupants. Manufacturers have lowered SUV bumpers and other features to align better with cars. The danger to pedestrians has not been addressed the same way.
According to the IIHS, SUVs can endanger pedestrians because of the overall shape of their front end. On many SUVs, the front end is solid and can have a double impact, striking the pedestrian at the pelvis or chest, just after the bumper hits the person's lower body.
The IIHS now plans to look into the types of SUVs which caused injury in the Michigan study. Meanwhile, in Europe, manufacturers have already started to make use of safety features, such as pedestrian airbags.
A Note for SUV Drivers
Many of us own SUVs. If you purchase one in the future, be aware of the ongoing safety research and read about the specific features on the model you wish to purchase. You may have bought one 10 years ago and find this year's model is not right for your family and where you live and work. 
We suggest you check in with the IIHS website. Other organizations such as Consumer Reports may also offer safety insights.
Consider Your Driving Routine. You want to back your SUV into your driveway as much as possible. This way you have a full view of traffic, cyclists and pedestrians when you leave. To do this safely, you will need a good backup camera. You may also need to make other enhancements to your property as well. 
Your ability to back up safely is critical. Many SUV crashes happen as drivers back up and hit a pedestrian or a child playing.
Review Features. Read consumer ratings and reviews on the SUV you want to buy. Vehicles made after 2018 are required to come with backup cameras. Do not assume all backup cameras are equal. Read up on consumer ratings and reviews and test drive your SUV before finalizing the purchase.
Buying Used SUVs. Make sure to properly equip older SUVs with backup cameras and other safety gear.
Free Legal Consultation – Boston Pedestrian Accident Attorneys
At Breakstone, White & Gluck, our pedestrian accident lawyers offer a free legal consultation to determine whether you have a potential claim for your injury. Recognized by Top 100 New England Super Lawyers, we provide our clients with the highest quality representation and specialize in the areas of car accidents and pedestrian accidents, including SUV crashes resulting in serious injury. 
If you have been injured, learn your legal rights. For a free legal consultation, contact our attorneys at 800-379-1244 or 617-723-7676 or use our contact form.