Posts Tagged '"student apartments"'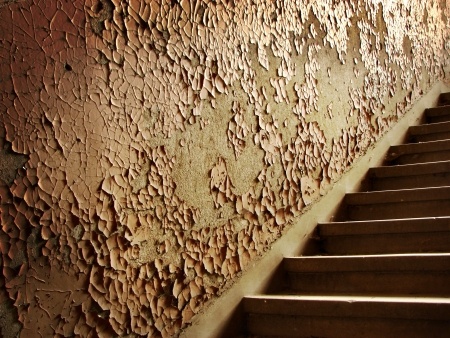 The City of Boston has identified 580 potentially overcrowded student apartments across the city from data provided by colleges and universities, The Boston Globe recently reported. City inspectors will now investigate whether the units are violating city zoning rules, which bar more than four full-time undergraduate students from sharing the same apartment.
The city recently collected more than 25,000 student addresses from 31 colleges and universities so it can investigate potential apartment safety violations and overcrowding. If overcrowding is found, city officials plan to work with landlords and universities to move students to safer, alternate housing.
In 2013, Boston University student Binland Lee died in an apartment fire in Allston. She had been living at the Linden Street building with more than a dozen other people, a violation of city zoning rules. The Boston Globe Spotlight team later reported the property had been converted to a two-family home after a previous fire in the 1990s. This move blocked off a central staircase and restricted access. The building owner, Anna Belokourova, was later cited for running an illegal rooming house and not obtaining the permits needed to create bedrooms in the basement.
The Lee family has filed a wrongful death and premises liability lawsuit against Belokourova as well as Gateway Real Estate Group, which rented the apartment to her and six other housemates. Attorney Ronald E. Gluck of Breakstone, White & Gluck represented another woman who was seriously injured in the same fire.
In 2014, the Boston Globe Spotlight team investigated and found other instances of unsafe and crowded conditions for Boston students. It surveyed 266 students who lived off-campus in Boston and found nearly one-third were living in units with at least five undergraduate students, a violation of city zoning law.
Also from the survey:
25 percent of students reported having trouble reaching their landlord to report safety concerns
20 percent reported living without functioning smoke alarms
33 percent reported a lack of heat in their apartments
As these safety violations happen, more students are coming to Boston and living off-campus than in the past. Colleges are facing a space crunch and neighbors have opposed many of their efforts to build new dorms. The Boston Globe estimated more than 45,000 Boston students lived in off-campus housing in 2013, a 36 percent increase from 2006.
Our attorneys have represented Boston college students and other tenants who have suffered serious injuries as a result of housing code violations and overcrowding conditions. Here are summaries from two recent cases:
Overcrowded Student Housing Fire in Allston, Massachusetts
Our attorneys represented a woman who was seriously injured in a 2013 fire in an illegal apartment in Allston, Massachusetts. More than a dozen college students were living at the home in violation of city zoning ordinances. Read about this case.

Students Injured in Escape from Quick-Spreading House Fire
Our attorneys represented one of two college students who were seriously injured a single-family home fire in Boston. One student suffered a brain injury when he jumped from a third-floor window to escape and landed on a concrete driveway. The other student broke her back and injured her ankle when she jumped off from the second floor. The case was settled at mediation. The case was reported by Massachusetts Lawyers Weekly on May 29, 2014. Subscription required.