Posts Tagged 'Massachusetts consumer rights when using rideshare apps'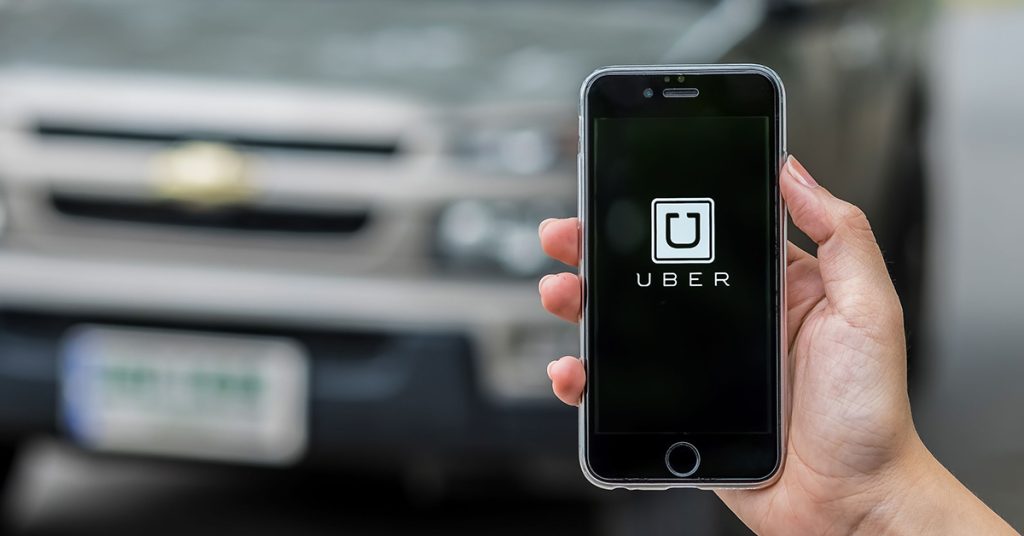 Have you ever signed up for a rideshare app and been frustrated to see the extensive terms and conditions – all on your small cell phone screen? Just what are you agreeing to?
You are not alone. Now, the Supreme Judicial Court of Massachusetts has found Uber failed to provide reasonable notice of its terms and conditions to users. A Massachusetts man and a family member filed a discrimination lawsuit against Uber in 2016, then were compelled into arbitration with the rideshare company based on the app's terms and conditions.
But on Monday, the Supreme Judicial Court ruled there was no enforceable arbitration agreement between Uber and the plaintiffs in Christopher P. Kauders & another vs. Uber Technologies, Inc. The Supreme Judicial Court remanded the case back to Superior Court.
The Court reviewed Uber's complicated registration process, noting app users could easily bypass the initial screens, but the process grew much more cumbersome as the consumer approached the terms and conditions and privacy policy.
The Court wrote certain terms and conditions were extensive and far reaching and, "may literally require an individual user to sign his or her life away, as Uber may not be liable if something happened to the user during one of the rides."
The Facts
In 2016, the plaintiffs filed a civil lawsuit against Uber in Suffolk Superior Court, claiming that Uber had discriminated against them in violation of M.G. L. c. 272, § 98A. This statute prohibits discrimination against anyone who is blind, deaf or has another physical handicap and is accompanied by a guide dog in Massachusetts. One of the plaintiffs was blind and claimed three Uber drivers had refused him service in 2015 and 2016.
Citing a provision in its terms and conditions, Uber moved for arbitration against the plaintiffs' opposition. On June 4, 2018, the arbitrator issued a ruling finding that Uber was not liable for the discriminatory acts of the drivers, who are independent contractors.
Then, on June 25, 2018, a decision came in the case of Cullinane vs. Uber Techs, Inc. The United States Court of Appeals for the First Circuit ruled that Uber's registration process did not create a contract because app users did not have reasonable notice of the terms and conditions.
Users Not Given Reasonable Notice of Terms and Conditions
In Kauders, the Massachusetts Supreme Judicial Court wrote that Uber writes terms which are extremely favorable to the company and does not give users "reasonable notice" of the terms and conditions.
The Court concluded, "Uber's terms and conditions did not constitute a contract with the plaintiffs. The app's registration process did not provide users with reasonable notice of the terms and conditions and did not obtain a clear manifestation of assent to the terms, both of which could have been easily achieved."
Another problem, the Court wrote, is Uber can amend the terms and conditions whenever it wants without consent from users. The burden is on the consumer to keep checking and there is no way for the consumer to object.
In response to the decision, an Uber spokeswoman told The Boston Globe the company  had already modified its application forms in a way that should comply with the Court's reasoning.
What if You Are Injured in a Rideshare Accident?
Rideshare companies have worked to limit their liability in many areas. However, those injured in rideshare car accidents in Massachusetts still have the right to pursue financial compensation for their injuries.  In 2016, Massachusetts passed legislation to regulate Uber, Lyft, and other transportation network companies. Under the legislation, drivers must carry an adequate level of auto insurance while working for a rideshare company.
Rideshare accidents can happen and injure passengers, but also drivers of other vehicles and their passengers, as well as pedestrians and cyclists. If you have been injured, it is important to document whether a driver was operating a rideshare vehicle for work or personal use at the time of the crash.
This may be important because rideshare drivers are required to have additional coverage when logged onto the transportation company's digital network or while the driver is engaged in a pre-arranged ride in Massachusetts.
In the News
Watch Attorney David W. White speak to NBC Boston about complicated rideshare app agreements in 2019:
Boston Car Accident Lawyers – Breakstone, White & Gluck
Breakstone, White & Gluck specializes in the handling of personal injury cases in Massachusetts and has been consistently recognized for our results, including as Top 100 New England Super Lawyers and Top 100 Massachusetts Super Lawyers.
If you have been injured in a car accident or a rideshare accident, learn your legal rights. It is in your best interest to consult a Boston car accident attorney before signing any documentation or speaking to the driver's insurance company.
For a free legal consultation, contact Breakstone, White & Gluck at 800-379-1244 or 617-723-7676 or use our contact form.