Posts Tagged 'Jamaica Plain personal injury lawyers'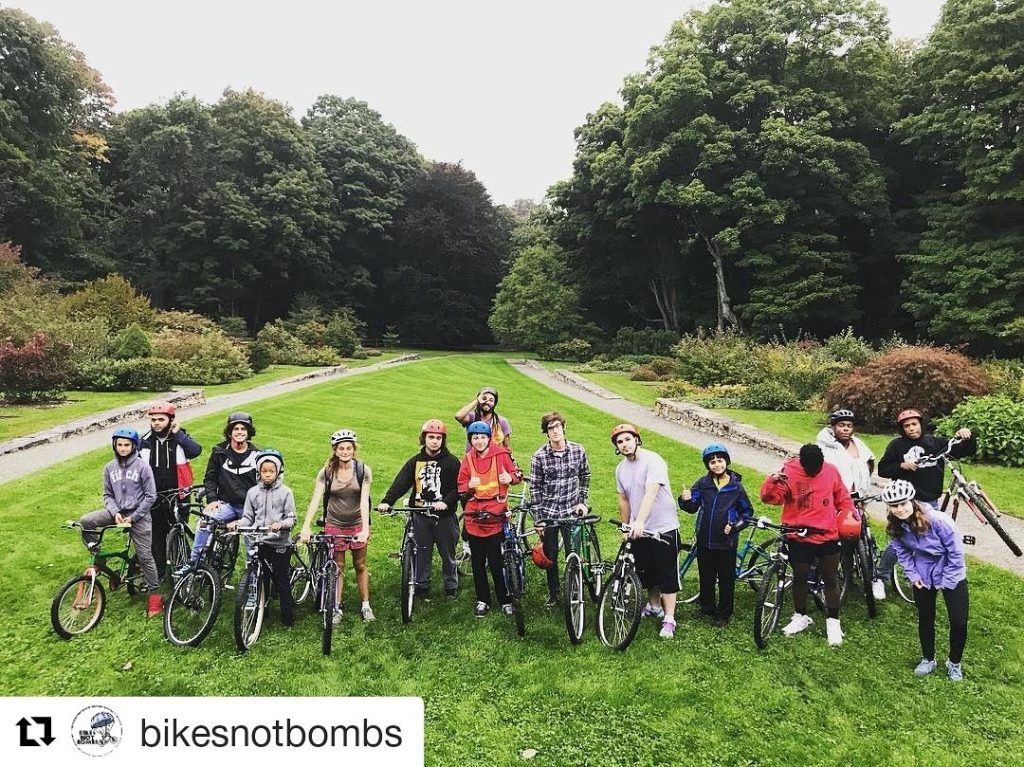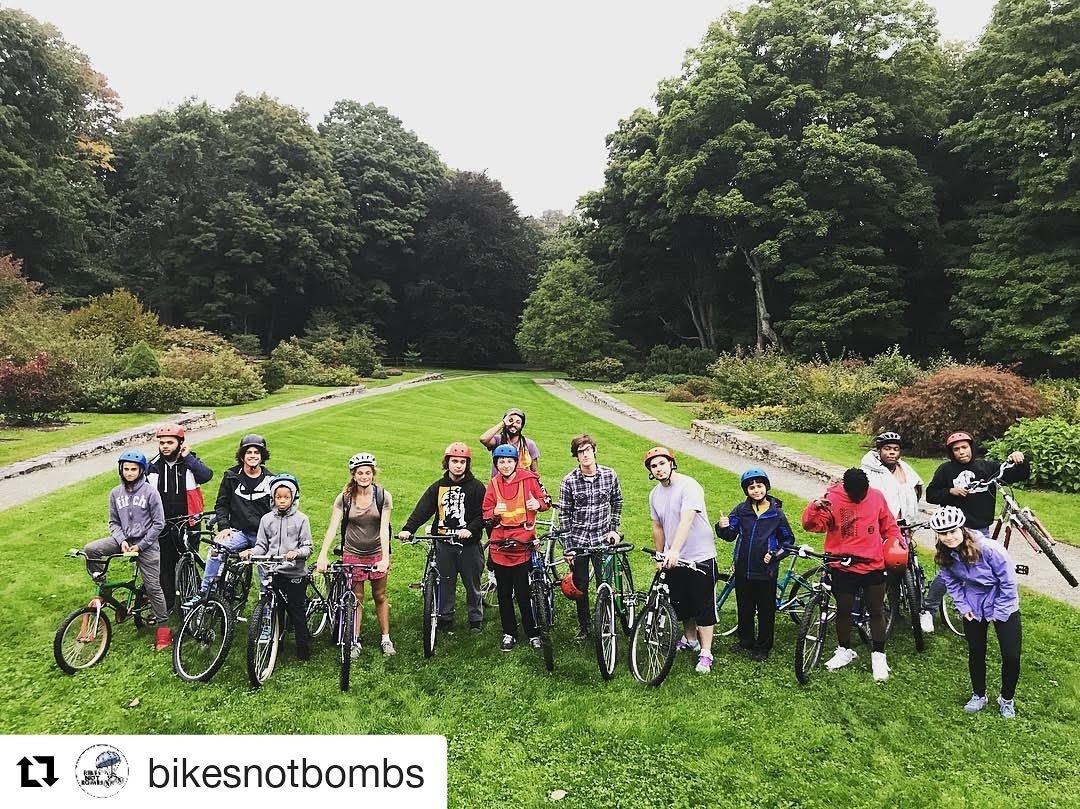 For the past six years, Breakstone, White & Gluck has donated bicycle helmets to the Earn-a-Bike program at Bikes Not Bombs in Jamaica Plain. And the teens who participate definitely "earn" their helmets. During the class, each cyclist is taught how to fix up a used bike and participates in bike safety rides.
Breakstone, White & Gluck donates 160 bicycle helmets each year, part of our Project KidSafe campaign, encouraging children and teens to wear helmets EVERY time they ride. But our support for Bike Not Bombs goes back many more years. Our attorneys represented a cyclist connected to Bikes Not Bombs. During this time, we learned that Bikes Not Bombs reclaims thousands of used bikes across New England each year, distributing them to young adults and teens – locally and around the world. The organization works to teach job skills and provide workers with a sustainable means of transportation.
Bikes Not Bombs' International Program works in Africa, Latin America and the Caribbean. In Jamaica Plain, it is well-known for its youth programming and retail bike shop, where you can buy some of the bikes refurbished in Earn-a-Bike and other programs.
Donate a Used Bike
You can support Bikes Not Bombs by donating an old bike or supplies for programs. You can drop bikes off at The Hub at Bikes Not Bombs' headquarters, located at 284 Amory Street in Jamaica Plain or at The Shop at 18 Bartlett Square nearby. Many people donate at community bike drives, which are coming up in Dedham, Arlington, Pembroke, Dover, Billerica, Belmont and Northampton in October and November. See the full list of bike donation events on the Bikes Not Bombs' website.
About Breakstone, White & Gluck: Project KidSafe and Our Law Firm's Work Protecting Cyclists After Bicycle Accidents
Our Boston personal injury lawyers are committed to protecting cyclists from serious head injuries. After years of representing injured cyclists, we know that traumatic brain injuries and head injuries are a risk to all cyclists, even those who wear helmets. But a helmet is the most effective way to protect yourself. Through our Project KidSafe, we hope to encourage children to wear helmets throughout their lives.
When one cyclist wears a helmet, they have a positive impact on other cyclists. According to one study, children wore helmets 90 percent of the time when adults did. Just 38 percent of children wore helmets when adults rode without one. Children in states which require youth to wear bicycle helmets – such as Massachusetts – were also more likely to wear helmets. In Massachusetts, the law states cyclists age 16 and younger must wear helmets.
Contact Our Attorneys
Visit our website to learn more about our attorneys. If you have been injured in a bicycle accident or a dooring accident, we are here to help. Our attorneys have represented cyclists after catastrophic accidents, in Boston, Cambridge and across the state of Massachusetts. Our clients call us the best personal injury lawyers in Boston and we have been recognized by Top 100 New England Super Lawyers, Top 100 Massachusetts Super Lawyers and by The Best Lawyers in America© 2019. For a free legal consultation, contact our attorneys at 800-379-1244 or 617-723-7676, or send us a message through our contact form.