Posts Tagged '"home fires"'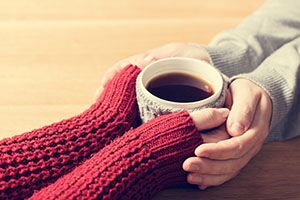 During these cold and frigid days of winter, some of us are reaching for space heaters. If you can, first try to keep warm other ways: reach for blankets or an extra layer of clothing. But if you must use a space heater, use it with caution and make sure you use it properly. According to the National Fire Protection Association (NFPA), space heaters are involved in 32 percent of home heating fires and 79 percent of home heating fire deaths in this country. They are the second leading cause of home fire deaths behind smoking.
There have been several heartbreaking stories this winter. In Baltimore, six children were killed in a devastating fire last month. Officials are still investigating, but say it may have been sparked by a space heater. Just a few days ago, a 50-year-old Fall River woman tragically died after a space heater fire ignited her home.
According to the State Fire Marshal's office, Massachusetts fire departments responded to 133 space heater fires from 2006 to 2015, resulting in 9 civilian deaths and 22 civilian injuries. Some 31 fire service members suffered injuries.
The Today Show aired a segment this morning, which shows just how quickly space heater fires can ignite. We encourage you to watch it.
Safety Tips for Properly Using a Space Heater
Three Feet Rule. Keep space heaters 3 feet away from all furniture and people. Put them in the center of the room.
Plug in to Wall. Plug space heaters directly into the electrical socket on the wall. Many extension cords cannot handle the strong level of electricity passed on from a space heater.
Beware of Automatic Switches. These switches are helpful, but are not a substitute for you turning off your heater yourself, unplugging it and putting it away.
Turn Space Heaters Off Properly. Turn off space heaters before you go to bed when no one can monitor them. Turn it off anytime you cannot supervise it.
Keep Space Heaters Away from Water. Do not use space heaters near sinks or in bathrooms.
Create a Fire Escape Plan. Family members should all know how to properly evacuate the home and be aware of all the routes.
Check Your Fire Alarm Once a Month. This is always a good idea, but extra important during the winter months.
Inventory Your Home. Because half of all home heating fires occur during December, January and February, now is a good time to walk through your home and look for hazards. Look outside, too. Make sure your home's outside furnace vent is clear of snow. A blocked vent can put your family at risk for carbon monoxide poisoning.
Take Extra Precautions if Children Are in Your Home
Take extra precautions if you live with children. Establish a child-free (and pet-free) zone if you set up a space heater. Keep children as far away from the space heater as possible at all times. Also keep toys away. When finished, turn the space heater off and unplug it. Put it in a safe place which it out of reach of children.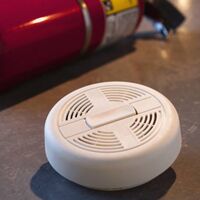 As Daylight Saving Time ends Sunday, we all have a very important chore: changing the batteries in our smoke alarms and carbon monoxide (CO) detectors. The good news is we have an extra hour in the day to get that chore done.
Smoke alarms provide necessary warning for us to act in a fire. Each year, more than 2,200 people die in unintentional home fires in the United States. The greater tragedy is nearly two-thirds of these deaths occur in homes with no smoke alarms or ones which do not work.
Here are a few additional suggestions for Boston and Massachusetts residents:
You should have working smoke alarms on every level of your home, inside and outside sleeping areas.
Purchase fire extinguishers for your kitchen, basement, work areas, and garage. Check them every few months to remind yourself of where they are, and make sure they are properly charged.
Replace smoke alarms every 10 years and carbon monoxide detectors every five years.
Talk to your family, roommates and landlord about your fire evacuation plan.
Walk through your home and apartment and practice your fire evacuation plan. In an emergency, you and others may have to pass through unfamiliar areas.
If you are a Boston college student renting an apartment, make sure you and your roommates are following house rules for cooking and that no one is smoking in the living area.
Report any potential fire hazards to landlords promptly, including blocked access ways and electrical irregularities.