Posts Tagged 'Hands-free law'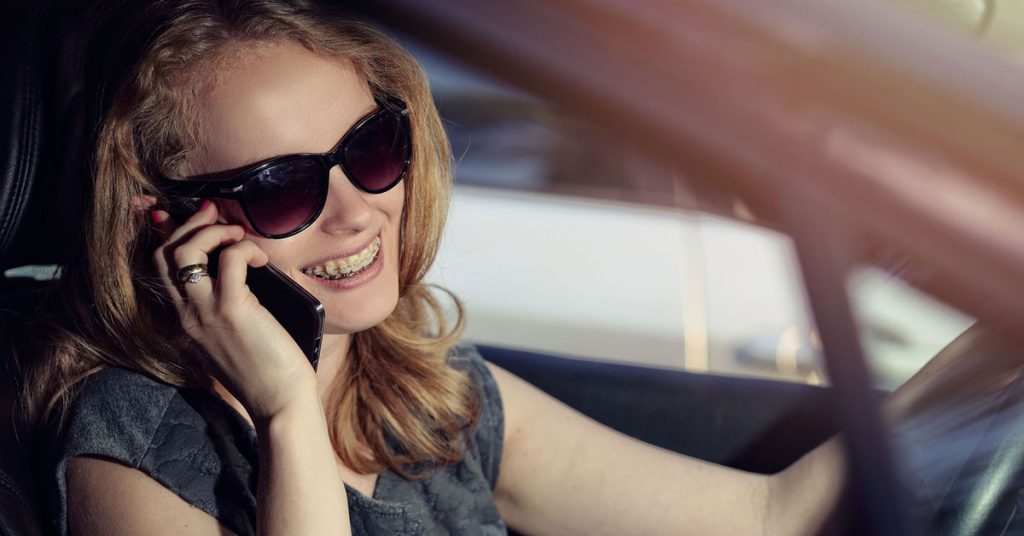 The state of Massachusetts has published a new web page and pamphlet on the new hands-free driving law, which takes effect on Feb. 23rd.
While Massachusetts passed a texting while driving ban in 2010, it was the final New England state to enact hands-free legislation in November. When the new law at last takes effect, drivers will be prohibited from using cell phones and electronic devices, unless they are in hands-free mode or they have to call 911 for an emergency.
Distracting driving is a serious safety threat on the roads, causing 9 deaths and more than 1,000 injuries each day in U.S. traffic crashes, according to the CDC. This goes beyond just cell phone use. Think of it as any activity which takes your eyes off the road, your mind off the road or your hands off the wheel.
Texting while driving and cell phone use cause many injuries each year. If the news stories have not deterred you, the new Massachusetts hands-free law should; it is about to become much easier for police to identify drivers who are using cell phones illegally.
Penalties for violating the Massachusetts hands-free law:
For a driver's first offense, there is a $100 fine. The second offense carries a $250 fine and drivers must complete a distracted driving education program. Third and subsequent offenses can lead to a $500 fine and drivers will have to attend the education program. At this point, drivers can also face an insurance surcharge.
What becomes illegal under the Massachusetts hands-free law:
No Holding Your Cell Phone. Cell phones must be mounted or installed in your vehicle before you use hands-free technology or voice-to-text communication. Drivers can only touch their cell phones to make an initial swipe to activate hands-free mode.
No Touching Your Cell Phone Screen. Drivers cannot touch cell phones to email, check social media or watch video. All other Internet use and app use is also banned.
Get Your GPS Ready. GPS is a critical tool for many drivers. Going forward, be aware that you can only activate your GPS from an electronic device which is installed in your vehicle or properly mounted on the dashboard.
No Cell Phone Use at Red Lights. You can only pick up your cell phone if your car is stationary and safely outside the travel lane. Hand-held cell phone use at stop signs and red lights is a violation. Along with drivers, cyclists are also banned from using hand-held electronic devices.
Visit the state of Massachusetts web page to learn more.
Our Final Note
Massachusetts drivers must continue to use caution under the new hands-free law. Even if you follow the law, hands-free doesn't mean distraction- or accident-free.
Free Legal Consultation – Boston Personal Injury Lawyers
Breakstone, White & Gluck is a Boston personal injury law firm with extensive experience handling Massachusetts car accident claims for those injured by negligent driving. If you have been injured, our attorneys are here to advise you of your rights to file a claim against the driver or another party who may be at fault. For a free legal consultation, call Breakstone, White & Gluck at 800-379-1244 or 617-723-7676. You can also use our contact form.