Posts Tagged 'Brockton Police Department'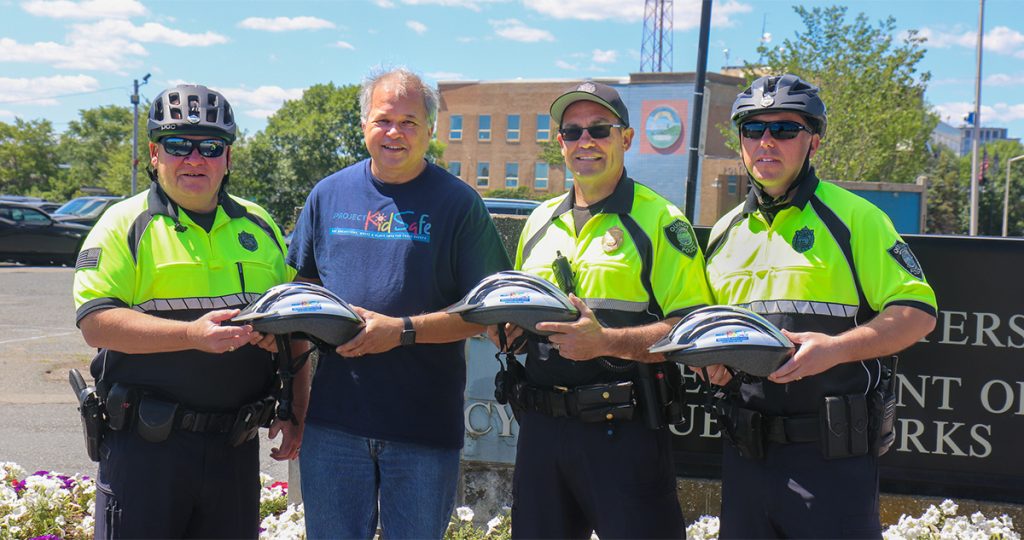 Breakstone, White & Gluck is pleased to continue our partnerships for bike safety with local police departments in the Boston area.
As part of our Project KidSafe campaign, Breakstone, White & Gluck will donate children's bicycle helmets to 10 local police departments during 2021.
In June, our attorneys were pleased to deliver helmets to the Quincy Police Department, Lynn Police Department, Norwood Police Department, Brockton Police Department and Randolph Police Department. We donate the helmets, but each department decides the best way to give the helmets away to children in their community who need one or who need a replacement helmet to ride safely. The police departments may organize a bike rodeo, safety event or set up a table at a community festival. Or officers may keep the helmets on hand to give away as they come across children who need one.
Read about our donation to Randolph Police.
About Breakstone, White & Gluck
Breakstone, White & Gluck is a top-rated Boston personal injury law firm. Our attorneys are committed to encouraging children to wear helmets when riding a bike to protect against head injuries.  This is the law in Massachusetts. All cyclists who are 16 and younger must wear helmets when riding, but we hope our donations also encourage parents and older cyclists to wear helmets and protect themselves.
Through our Project KidSafe campaign, Breakstone, White & Gluck has proudly donated more than 33,000 bicycle helmets to children across Massachusetts.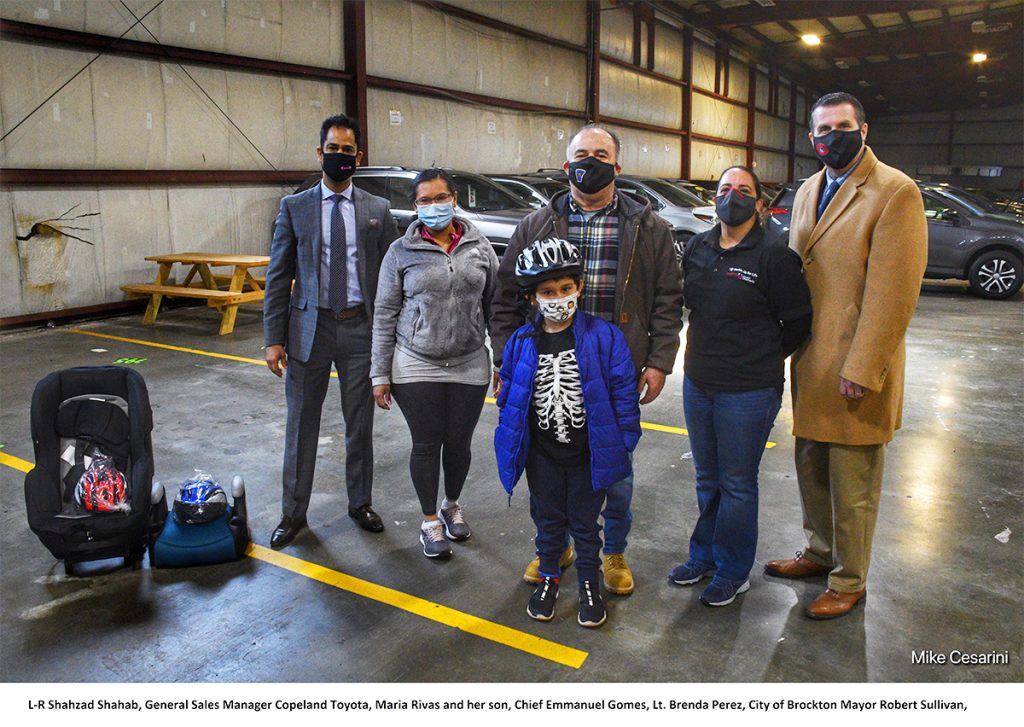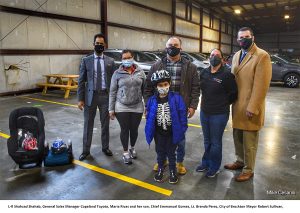 Breakstone, White & Gluck was so pleased to support a family event hosted by the Brockton Police Department and other community partners this past weekend. This was a special event because Brockton Police gave away both free car seats and bicycle helmets to local children and families. The goal was to prevent injuries. Many families struggle to get started with car seats and bicycle helmets and end up using them improperly.
The Brockton Police Department partnered with Copeland Toyota and Buckle Up for Life to give families free car seats. Brockton Police has four officers who are certified child passenger safety technicians. They can speak English, Spanish, Cape Verdean Creole and Hatian Creole. Especially after the pandemic, this event was a good opportunity for parents and caregivers to receive a free car seat, have it installed by a police officer and ask questions.
Breakstone, White & Gluck donated the children's bicycle helmets from our Project KidSafe campaign. Brockton Police helped the children fit their new helmets.
Photo: From left to right, Shahzad Shahab, general manager of Copeland Toyota, then Maria Rivas and her son wearing a Project KidSafe helmet. Center is Brockton Police Chief Emmaneul Gomes, then Lt. Brenda Perez and Brockton Mayor Robert Sullivan on the right.