Car Accident Risk Increases with Independence Day Holiday Travel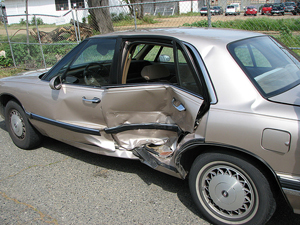 This year, the Fourth of July holiday travel is projected to increase, making it particularly important to plan and take precautions before getting behind the wheel. The AAA auto club expects a 4.9 percent rise in cars traveling 50 miles or greater. The travel will be spread out over the six days between Tuesday, July 3 and Sunday, July 8.
The expected Independence Day holiday travel volume will tie the past decade's previous high mark set in 2007 and represents a near 42 percent increase from 2009.
The busiest days were expected last Friday and this coming mid-week. The National Safety Council estimates the U.S. will see 173 car accident deaths between Tuesday night and Wednesday. Some 17,300 serious personal injuries requiring medical attention were also expected.
The Boston car accident lawyers at Breakstone, White & Gluck urge drivers to be safe, plan and take precautions with these tips:
Fuel Up. Always fuel up your car before you start traveling.
Seat Belts. Seat belt use saved more than 75.000 lives from 2004 to 2008, according to the National Highway Traffic Safety Administration.
No Cell Phones. You reduce your ability to respond to potential accidents when you are talking or texting. To avoid temptation, the best plan is to ask someone else to hold your phone.
Travel Off-hours. The mid-week holiday provides more options for traveling. Consider returning Thursday or Friday rather than Saturday or Sunday.
Mass 511 Traffic Updates. Click here for traffic updates on Massachusetts car accidents and roadway conditions.
Slow Down. Make sure you are providing adequate room between yourself and the car in front of you.
Tolls. Consider signing up for a pre-pay toll program before your trip. This will allow you to use a greater number of lanes at the toll booths and reduce your chance for a car accident.
Use Your Air Conditioning. In addition to keeping everyone in the car comfortable, it will allow you to stay more alert while driving.
Tires. Make sure your tires are properly inflated before you travel a long distance. Underinflated tires can cause tires to overheat and result in a car crash.
Battery. If your car battery is over 3 years old, have it checked before you travel. Heat can cause your battery to fail.
Traveling with Children. Supply children with books to flip through or similar low-key toys to keep them occupied so they will not distract you while driving.
Drowsy Driving. If you are having trouble sleeping and drive, you could cause a serious car accident. Ask someone to take the wheel.
Emergency Kit. Stock an emergency kit with water, non-perishable food, a flashlight with extra batteries, jumper cables, road flares, a first aid kit and neon vests for all your passengers. This will make you visible to other drivers if you must exit your vehicle.
Pedestrians and Cyclists. Whether you are traveling to your holiday destination or running out to the store once you have arrived, watch out for pedestrians and cyclists on the shoulders of the road and crossing.
Related:
AAA Projection for Independence Day Holiday Travel Ties Record for Highest Volume in Past Decade.
Seat Belts, National Safety Council.
AAA Provides Five Ways to Help Your Car to Survive Extreme Heat.

The Boston car accident lawyers at Breakstone, White & Gluck have 80 years combined experience handling cases involving car accidents, bike accidents and pedestrian accidents. If you have been injured, it is important to learn your rights. For a free legal consultation, contact us today at 800-379-1244 or 617-723-7676 or use our contact form.