Preventing Injuries: Check Your Seat Belts and Child Passenger Safety Seats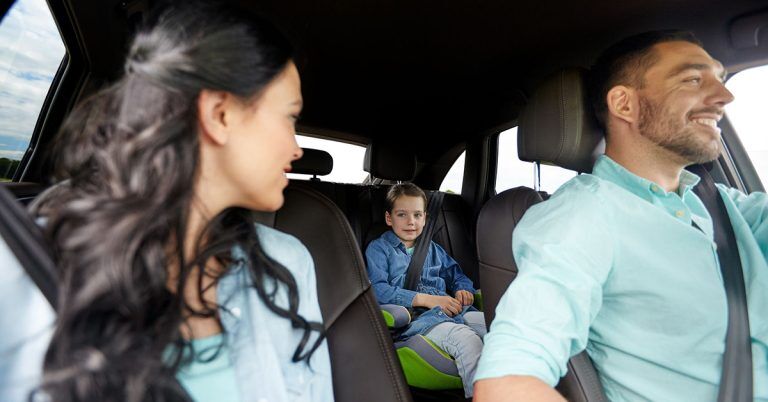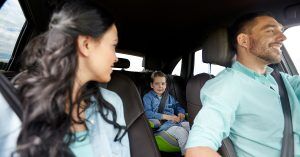 There is nothing more important than protecting your family and other passengers in the car. Many of us drive less often in the winter in Massachusetts. But in a few weeks, families will be back in the car more for afterschool sports, activities and weekend trips.
Take a few minutes now to inspect your vehicle's seat belts and child passenger safety seats. Make sure this equipment is working and properly adjusted to fit each child. Replace car seats if your children have outgrown them. Then talk to your family about the importance of always wearing a seat belt.
Dangers on the Road for Children
Roughly 3 children in the U.S. die each day as a result of motor vehicle accidents, according to the National Highway Traffic Safety Administration (NHTSA).
Car accidents increased 5.6 percent nationwide from 2015 and 2016. Child deaths in motor vehicle accidents increased 8 percent.
Children were occupants in 74 percent of fatal car accidents in 2016. They were pedestrians in 20 percent of cases and were on bikes in about 5 percent of cases.
Seat Belt: Buckle Up, Every Ride
Your car should have working seat belts. Do a visual inspection and also sit in each seat while buckling up. If your seat belts are not working, call your auto dealer to have them repaired. Then, wear your seat belt on every trip, no matter how short. Insist your children and other passengers do as well. Drivers carry a lot of influence when it comes to seat belt use, especially parents.
Properly buckle your children in, especially when they are just transitioning from booster seats to seat belts. As they get older, they will start to buckle themselves in, but continue to check their seat belt before you start driving, even if just from the front seat. You want to make sure the straps are not tangled or jamming. Buckle up unused seat belts to discourage children from playing with them. Always lock your power windows so children cannot operate them from the backseat and finally, never leave your children alone in motor vehicles to play with seat belts unsupervised in your vehicle.
Watch this video to see how to buckle your child in:
Teenagers may need the most reminders, whether they are passengers or drivers. In 2016, 47 percent of young drivers who died in crashes were not wearing seat belts, according to the NHTSA. As a parent, you have to teach your teenager to be both a safe driver and a safe passenger and always, always wear seat belts. The decisions your children make while driving with friends are critical.
Massachusetts Law on Seat Belts
In Massachusetts, children must start wearing seat belts at age 8 or when they outgrow their child passenger safety seat.

The Massachusetts seat belt law requires drivers and passengers to wear seat belts while traveling in the front and back of vehicles. According to the Governors Highway Safety Association (GHSA), Massachusetts is one of 15 states which have a secondary enforcement seat belt law. While seat belts must be worn, drivers can only be cited for a seat belt violation after they are stopped for an unrelated traffic offenses. In primary enforcement states, drivers can be pulled over solely for not wearing a seat belt.
Seat belt use was 89.7 percent in 2017, according to the NHTSA. This increased about 5 percent from 2009, which is good news. Except that seat belt use was the lowest in the Northeast. Some 86.5 percent of drivers and passengers buckled up, compared to 94.5 percent out West. The best thing you can do is go for a 100 percent seat belt rate in your car.
Child Safety Seats: The Challenge
Car accidents are the leading cause of death for children and teenagers, according to the Centers for Disease Control and Prevention (CDC). Safe Kids Worldwide reports child passenger safety seats can reduce the risk of death by 71 percent. The problem is car seats can be hard to install, expensive and are frequently recalled.
Massachusetts has a Child Passenger Safety Seat law to protect young passengers:
Children who are younger than 8 years old (or under 57 inches tall) must use an age-appropriate federally-approved child safety seat.
Child safety seats should be placed in the back seat (if your vehicle doesn't have a back seat, you can't install the car seat in the front seat).
Older children must wear a seat belt. It is recommended that children sit in the back seat until they reach age 13.
Parents must use an age appropriate car seat. Infants typically use a rear-facing car seat until age 2, then grow into a forward facing car seat and then a booster seat. Check these guidelines for help purchasing a child passenger safety seat.
Help Finding the Right Child Passenger Safety Seat
---
Common Mistakes in Fitting Car Seats
Rear-facing infant/convertible seats are often installed with the wrong amount of incline while forward-facing car seats can be fit too loosely.
A forward-facing seat should not be able to move more than an inch laterally. In one study, the NHTSA found more than 17 percent of forward-facing car seats were able to move more than 2 inches.
A common mistake with booster seats is the lap belt position. Lap belts should sit on the child's hips and thighs, not the abdomen or rib cage.
Source: NHTSA, National Child Restraint Use Special Study, June 2015
---
Where You Can Find Help
If you are having trouble with your car seat installation, ask if your local police department offers free car seat inspections. You can also check this website to find other resources in the area.
Child Car Seat Safety Information from Manufacturers
Register your child safety seats with the manufacturer so you will be notified if there is a recall. Even when you carefully research a product, these recalls can and do happen. Graco has recalled millions of child car seats, most for unsafe buckles, but also other defects. Other manufacturers have issued recalls when seats have failed to mount and when pieces posed a potential choking hazard.
Finally, read the manufacturer's instructions for set up and check the expiration date. Many people do not realize that car seats have an expiration date.
---
About Breakstone, White & Gluck
For more than 30 years, the lawyers of Breakstone, White & Gluck have represented individuals and families who have been injured by negligent and reckless drivers in Massachusetts. Our Boston car accident lawyers are committed to fighting for justice for every client and have been consistently recognized for our results by Super Lawyers, U.S. News – Best Law Firms and Martindale Hubbell.
For a free legal consultation, contact us at 800-379-1244 or 617-723-7676 or use our contact form.