Attorney Ronald Gluck Reaches $1.25 Million Settlement for Injured Motorcyclist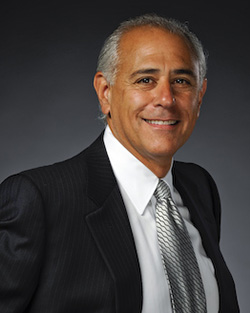 Attorney Ronald E. Gluck recently reached a $1.25 million dollar settlement in a case involving serious injuries resulting from a motorcycle accident which occurred in Massachusetts.
Attorney Gluck, who has successfully represented seriously injured motorcyclists for over thirty five years, obtained the full insurance liability policy limits for our client from the defendant's insurance company.
The motorcycle accident occurred when the offending driver of a sedan made a sudden left turn in front of our client's motorcycle, cutting off his path of travel and leaving him no room to stop. As a result he crashed into the side of the sedan, and suffered life altering injuries.
Our client, who was obeying traffic laws and was wearing proper motorcycle clothing, suffered severe injuries, including multiple fractures of his pelvis, fractures of his lower leg and an injury to his peroneal nerve which caused significant foot drop. During surgery to repair the fractures, he suffered a complication resulting in major loss of blood among other injuries. Doctors used heroic measures to stop the bleeding and save his life.
The client was hospitalized for weeks and required extensive post hospitalization inpatient rehabilitation. Due to his injuries he was unable to work for several months. When he returned to his employment as an executive at a national company, he remained on crutches and then a cane for several more months. Long distance travel was a struggle for an extended period of time.
The injury to our client's peroneal nerve remains a lasting injury and he is required to wear a brace in his shoe to enable him to walk steadily on many surfaces. He is also unable to participate in activities such as golf and basketball as he had in the past.
This case was reported in Massachusetts Lawyers Weekly on December 1, 2016.
---
Our Experience: Previous Motorcycle Accident Settlements
Attorney Gluck has extensive experience representing motorcyclists. His experience includes a $3.75 million settlement for an injured motorcyclist in 2012, which was reported as among the state's largest verdicts and settlements that year by Massachusetts Lawyers Weekly.
In that case, the motorcyclist was critically injured when a Lexus cut into his traffic lane, causing the rider to slam into the vehicle. The motorcyclist suffered major facial fractures, a concussion, blindness in one eye and orthopedic injuries.
The client was rendered unable to work as a result of his injuries. The proof of his loss of earning capacity by use of expert testimony was critical to Attorney Gluck's successful resolution of the case for $3.75 million. The loss of earning capacity amount claimed by our client was disputed by the insurance company's expert, but was proven to be accurate. The case was settled at the end of an all-day mediation, which took place two weeks before the scheduled trial date.
Breakstone, White & Gluck has over 100 years combined experience representing those who have been injured by negligence in auto accidents, truck accidents, bus accidents and motorcycle accidents.
Motorcycle accidents are not the same as other traffic accidents and if you have been injured, it is important to find an attorney who has specific experience obtaining compensation for motorcyclists.
About Attorney Ronald E. Gluck
Ronald E. Gluck is a Boston personal injury attorney who has been practicing law for over 35 years and has obtained multi-million dollar awards for individuals who have suffered catastrophic injuries and damages from acts of negligence. Attorney Gluck has been consistently recognized as one of the top lawyers in the state and has been selected to the Massachusetts Super Lawyers list each year since 2005. Read more about Attorney Gluck.
About Breakstone, White & Gluck
The Boston personal injury attorneys at Breakstone, White & Gluck have over 100 years combined experience handling motor vehicle accident cases resulting in serious personal injury or wrongful death. If you have been injured, it is important to learn your rights. For a free legal consultation, contact us at 800-379-1244 or 617-723-7676 or use our contact form.