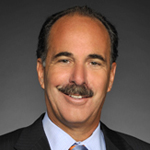 Attorney Marc Breakstone recently reached a $1.375 million settlement for a 77-year-old man who was struck by an MBTA bus while crossing Dudley Street in Roxbury. The plaintiff suffered a traumatic brain injury and multiple bone fractures. Even after two months of hospital and rehabilitation, he showed significant cognitive decline. Prior to the bus accident, the plaintiff had been a healthy, vibrant retired master barber.
The on-board video showed that the plaintiff was visible to the operator of the bus for at least three seconds before the driver took any evasive action to avoid striking the plaintiff. Analysis of the video also showed the bus was traveling above the speed limit.
Further, the bus driver reported to the MBTA Police that the pedestrian had run out from between parked cars. The video made clear that plaintiff stepped off the corner into the street and did not walk between parked cars. The video also demonstrated that he was not running.
The case was settled at mediation in May 2016 and later reported in Massachusetts Lawyers Weekly. Read the case report.
Our Experience: One of the Largest Bus Accident Verdicts in Massachusetts
The attorneys of Breakstone, White & Gluck have over 100 years combined experience representing those who have been injured by the negligence of others in car, truck and bus accidents. Bus accident cases are complex and many attorneys do not have experience investigating these cases or representing those who have been injured or killed. But our attorneys have this unique experience; we have handled motor vehicle and bus accident cases from the insurance claims level through trial and appeal.
Many cases can be settled prior to trial, but not every case. In 2008, Attorney Marc Breakstone took a client's case against the MBTA to Suffolk Superior Court. After a two-week trial, his client was awarded $5.4 million, including interest. It was believed to be one of the largest verdicts ever in Massachusetts for an injury of its kind.
The MBTA filed a motion for a new trial and was denied. It then appealed the case. The state's Appeals Court affirmed the judgment and the Supreme Judicial Court denied a petition for further review. By the time the MBTA had exhausted its options, the judgment rose to $7.1 million, with interest and medical expenses and lost earning capacity. Read about this case.
About Attorney Marc Breakstone
Marc L. Breakstone has established a reputation as one of the top medical malpractice and personal injury lawyers in New England. His record-setting settlements and verdicts have earned him the distinction of being selected as one of the Top 100 Super Lawyers in New England and Top 100 Super Lawyers in Massachusetts. He has also been selected by his peers as one of the top medical malpractice plaintiff's lawyers in the Super Lawyer balloting. In 2002, Attorney Breakstone was honored as one of ten "Lawyers of the Year" by Massachusetts Lawyers Weekly. More on Marc Breakstone.
About Breakstone, White & Gluck
The Boston personal injury attorneys at Breakstone, White & Gluck have over 100 years combined experience handling motor vehicle accident cases resulting in serious personal injury or wrongful death. If you have been injured, it is important to learn your rights. For a free legal consultation, contact us at 800-379-1244 or 617-723-7676 or use our contact form.