Posts Tagged 'wrongful death in fires'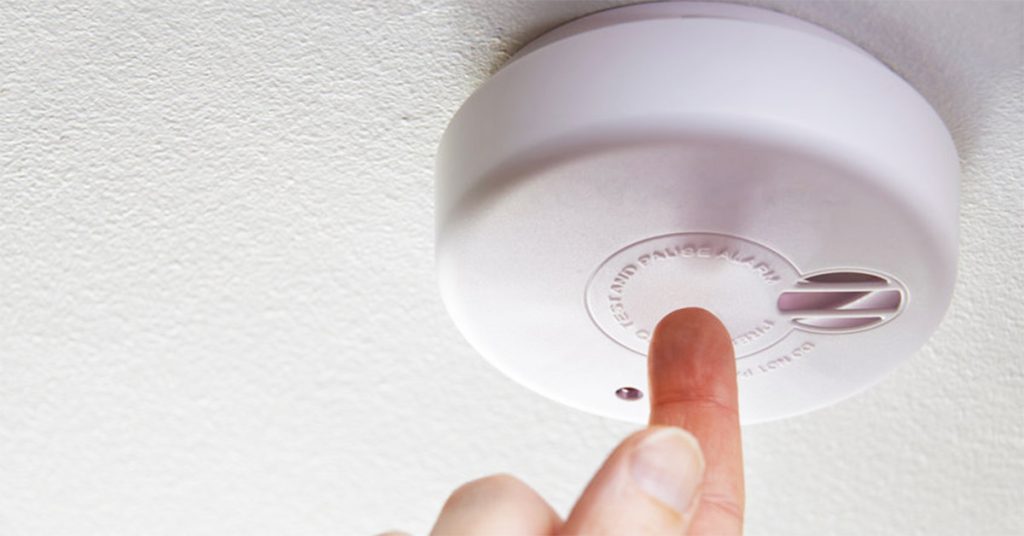 Stay vigilant about smoke alarms and protect your family this winter. This coming Sunday – November 7th – Daylight Saving Time ends. As you set your clocks back, we encourage you to also test your smoke alarms and carbon monoxide detectors.
It is critical that your smoke alarms work as we approach winter, when we spend more time indoors, cook for the holidays and there is a greater risk for home fires and fire injuries.
Half of All Massachusetts Fire Deaths Occur in Homes Without Working Smoke Alarms
In 2020, half of all Massachusetts fire deaths occurred in homes without working smoke alarms, the state fire marshal's office announced earlier this year. This was based on preliminary data.
End-of-year data showed there were 29,641 fires across Massachusetts in 2020, a 16 percent increase over 2019. The number of civilian deaths rose from 39 in preliminary data to 44, up from 42 in 2019. There were 245 civilian injuries and 594 fire service injuries in 2020. Smoking was the leading cause of residential fire deaths in Massachusetts, followed by electrical and cooking fires.
The traditional reminder has been to replace your home's smoke alarm batteries twice a year – at the start and end of Daylight Saving Time. You should still do so if your smoke alarms operate on regular batteries.
But in 2016, the state of Massachusetts updated the fire safety requirements, steering more homeowners toward newer smoke alarms designed to last 10 years without a battery change. So not everyone needs to change their smoke alarm batteries.
Testing is still essential. If a fire breaks out, you may have seconds to escape and your smoke alarm has to work for you, your family, loved ones and roommates. Commit to test your smoke alarms and carbon monoxide detectors monthly and twice a year when you change the clocks for Daylight Saving Time. This is a simple step – just press the test button.
Read Your Product Manual and Learn the Sounds of Your Smoke Alarm
Read your smoke alarm product manual. Make sure you recognize how the alarm sounds – when it chirps to alert you of failing batteries and in an actual emergency.  If you do not know, search for the product information online or call the manufacturer. The Massachusetts State Fire Marshal's office also shared safety tips as part of Fire Prevention Week earlier this month. The theme was "Learn the Sounds of Fire Safety," the sound of your smoke alarms.
Involve other family members in this, especially older adults. Those 65 and older are highly vulnerable when fires break out, accounting for more than 40 percent of all fire deaths in Massachusetts during 2020, according to the state fire marshal's office. Older adults may seem healthy, but they may suffer from a medical condition they haven't shared or side effects to medication. Another potential barrier is untreated hearing loss.
One in three people between age 65 and 74 suffer from hearing loss, according to the National Institute on Aging. When they get older, nearly half of all adults age 75 and older have difficulty hearing. Step in and help older adults. Offer to take them to their primary care doctor and learn about smoke alarms for those who are deaf or have difficulty hearing.
Check for Smoke Alarm Recalls
Unfortunately, like other products, there are times when smoke alarms are recalled due to defect.  In May 2020, the Consumer Product Safety Commission announced the recall of more than 220,000 Kidde TrueSense Smoke Alarms and Combination Smoke/Carbon Monoxide Alarms. These alarms were newer models, sold between May 2019 and September 2020.
When you test the batteries at Daylight Saving Time, you can check the Consumer Product Safety Commission (CPSC) website for smoke alarm recalls. Take time for this, even if you have registered your smoke alarm with the manufacturer. While you are there, check for product recalls involving unsafe winter heating products, including electric blankets, space heaters, children's pajamas and other products. This is an easy but important step for safety. If you own any of these products, take the recall seriously. Remove the defective product from your home now so no one reaches for it on a cold night.
One Survey: Many Americans Are Not Testing Smoke Alarm Batteries
While this is a simple step, not everyone is testing smoke alarms. Earlier this year, a Consumer Reports survey found roughly one-third of all Americans could not recall when they last tested their home's smoke alarm. About 25 percent could not recall replacing their smoke alarm batteries, while more than half could not remember when they had installed the devices. But this doesn't have to be the case. You can easily test your smoke alarm and pull out the product materials right now.
About Breakstone, White & Gluck – Boston Personal Injury Lawyers
At Breakstone, White & Gluck, our Boston personal injury lawyers have over 100 years combined experience representing those injured in premises liability accidents, construction accidents, structure fires and fires caused by landlord neglect. Our attorneys have represented clients, including college students, tenants and their families after serious injuries and wrongful death in fires.
If you or a loved one have been injured or killed in a fire, learn your legal rights. Contact our attorneys at Breakstone, White & Gluck at 800-379-1244 or 617-723-7676 or use our contact form.