Posts Tagged 'Takata airbag recall'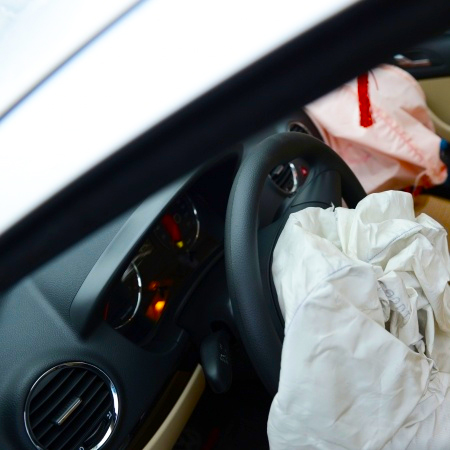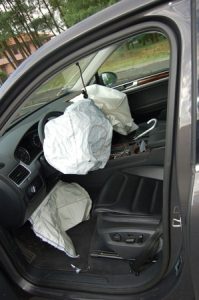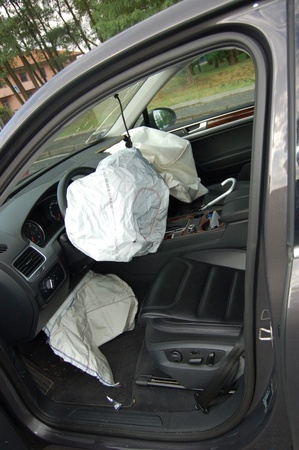 The National Highway Traffic Safety Administration (NHTSA) has expanded the Takata airbag recall by 3.3 million vehicles. The question now is how many more recalls are ahead?
So many drivers have been impacted. To date, 34 million vehicles have been recalled, according to the NHTSA website. USA Today reports the airbags are now responsible for at least 20 deaths, while injuring 180 others. Millions of other drivers have had to wait out a slow replacement process.
The U.S. Department of Justice fined Takata $1 billion early last year. Because there are so many defective airbags, the NHTSA plans to issue phased recalls through December 31, 2019. Older vehicles and those in hot and humid states have received the highest priority. The schedule is designed to repair vehicles before the chemical in the inflator starts to break down.
Background 
Even as we drove cars with its airbags, many of us had never heard the name Takata until 2014. This was a hard-to-forget year, bringing two of the largest auto recalls in U.S. history. First came G.M., which was forced to recall millions of vehicles with faulty ignition switches. The company went on to pay a record $35 million fine for failure to report the defect. Mary Barra, chairman and CEO of G.M., had to answer to lawmakers on Capitol Hill.
Then came Takata, the subject of that now famous New York Times report. The Times reported that Takata employees had tested airbags and the company knew they were defective years before speaking up. Under federal law, manufacturers have five days to report defects to the federal government.
The U.S. Department of Justice fined Takata $1 billion in January 2017. At the same time, it charged three Takata executives with wire fraud and conspiracy. The fine included $850 million in restitution for automakers who purchased the defective airbags. Another $125 million was set aside for those injured and their families.
What Drivers Should Know Going Forward
Takata airbags use ammonium nitrate inside the airbag's inflator. When exposed to hot temperatures and humidity, the chemical can become volatile, exploding and shattering metal pieces into the vehicle.
The new recall is for frontal airbags in certain 2009, 2010 and 2013 vehicles made by 15 automakers. The automakers will provide more information about specific models in a few weeks.
If your car is not impacted, that is great news. But your vehicle may be subject to a future recall. Takata has to file five reports with the NHTSA. The fourth and fifth notices are due December 31, 2018 and December 31, 2019.
If your vehicle has defective airbags, call your dealer immediately to schedule a repair. Other drivers can stay informed.
The NHTSA urges drivers to check Safercar.gov or use its Recalls Lookup Tool periodically. If you check it today, remember that vehicles from the latest recall will be added in a few weeks. You can also sign up for recall alerts and check to make sure your vehicle's registration is up to date. You want to make sure the manufacturer can contact you without delay.
About Breakstone, White & Gluck
The Boston product liability attorneys at Breakstone, White & Gluck have over 100 years combined experience representing those who have been injured as a result of someone else's negligence. If you have been injured by a defective product, learn your rights. For a free legal consultation, contact us at 800-379-1244 or 617-723-7676 or use our contact form.