Posts Tagged 'Massachusetts law on dog bite injuries'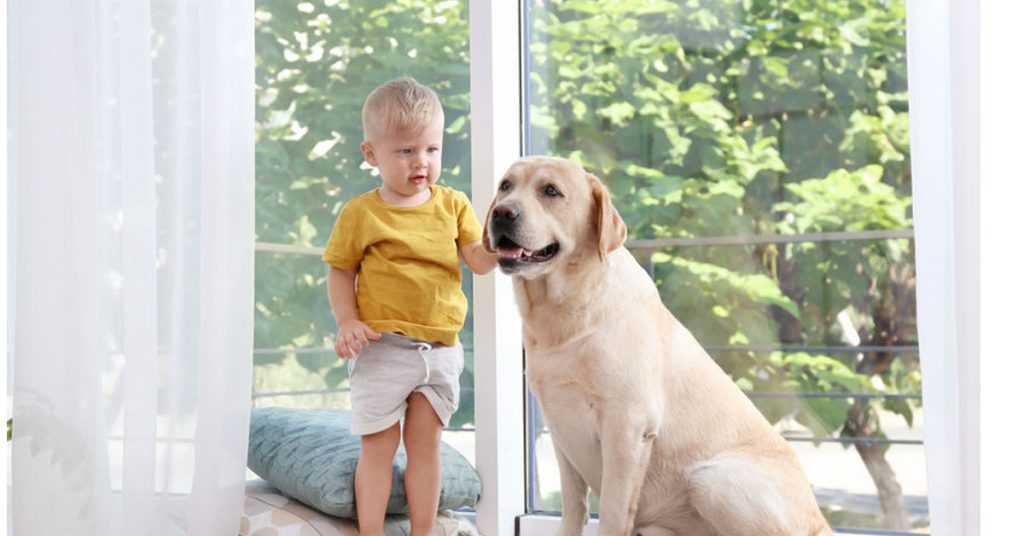 No one wants to think about the potential dangers of dogs. This is because many people own a dog or call themselves dog lovers. But the reality is dogs can be a public health risk when left unsupervised or when owners make poor decisions. Or when they interact too closely with children. Now, during the summer months, is the time to consider your family's safety.
Children face the greatest risk of injury and suffer more than 50 percent of all dog bites, according to the Children's Hospital of Pittsburgh.
Dog bites and attacks caused severe injuries and deaths across the United States and here in Massachusetts last year. In May 2019, a 14-year-old boy was killed in a dog bite attack in Dighton. He was found laying dead at a property where he was caring for dogs without supervision. There were 4 dogs in the area where his body was found and 7 other dogs on the property, according to a NBC Boston report. The dogs were reportedly not licensed in Dighton.
The boy's grandmother had dropped him off on the large property to tend to the dogs, as she had for several months, while the dogs' owner was away in Boston, according to the Sun Chronicle newspaper. The grandmother waited in the car and grew concerned when the boy did not return. A neighbor found the boy dead and police were called. The Bristol County District Attorney's office investigated but declined to criminally charge the dogs' owner.
Then, the state of Michigan lost two young children within a few months. In August 2019, three pit bulls savagely attacked a 9-year-old girl in Detroit as she rode her bike in an alley near her home, according to a local news report. The girl died from multiple injuries, despite a neighbor's attempt to help, by shooting and killing one of the dogs. The owner of the dogs was arrested, ultimately charged with second-degree murder.
Prosecutors alleged the owner knew the dogs "were dangerous, loose and unsecured" in the backyard of his home, according to the news coverage. He allegedly went to a nearby store and the dogs broke free from the yard while he was away. The initial investigation found the fencing around the home was damaged and the garage door had also been left open.
In October, another child was attacked just a few miles away in Hazel Park, Michigan. This time, the 4-year-old boy was killed by a pit bull right in his own home. His family had been pet sitting for a friend.
"A kind gesture to help a friend in a time of need, for a dog that was said to have never shown aggressive behaviors has turned into a horrifying loss for our family," the family said in a statement.
The attack only ended when police shot the dog with a taser gun and it fled. The boy was later pronounced dead at a local hospital. The boy's mother had fought to save her son, stabbing the dog with a knife. She was later transported to a local hospital with non-life threatening injuries.
A Dog Owner's Legal Responsibilities in Massachusetts
To dog owners, we urge you to tend to your responsibilities. Follow your community's local leash laws and registration requirements.
Restrain and supervise your dog at all times. In Massachusetts, the owner or keeper of a dog can be held financially responsible when their animal attacks someone. Under Massachusetts law, the injured person may seek compensation through your Massachusetts homeowner's insurance policy. There is strict liability when a dog causes injuries, scarring or wrongful death. One does not have to prove the dog had a history of being dangerous or vicious.
Adults have a responsibility not to trespass or torment a dog at the time of the attack. But dog owners can be held liable when young children step onto their property without invitation, then are attacked. This is a very important point for dog owners to understand.
Homeowners can prevent these injuries by inspecting their home and property. Consider the age of your neighbors' children. In most cases, the best investment you can make is strong fencing which keeps your dog contained and stops children before they grow interested in watching your dog.
---
To parents and neighbors, never underestimate the risk of dogs. Dog bites and attacks are more common than most people realize, even when you and your children know the dog. In fact, 77 percent of dog bites cause injury to their owners and children, a relative or family friends, according to the Children's Hospital of Pittsburgh.
Dogs may be well behaved. Owners can feed and exercise them regularly. Yet they can still be unpredictable or become stressed and attack without warning. They are not a reliable combination with young children, no matter how dog-friendly their owner says they are.
We encourage you to exercise caution around dogs. If you are a parent, keep your children away from dogs. You have the choice when you visit friends or family members who own dogs. These are social visits and letting your child approach a dog while you talk is dangerous, even if they are with another person or older child. You want to introduce your child to dogs when they are older, taking time to consult your children's pediatrician and school. You want to be right there with your child, not watching them from across a yard.
Watch Your Neighborhood
The risk for dog bites typically rises in the summer, with the warm weather and the start of school vacation. This year, Covid-19 has changed everything in Massachusetts. Your neighbors may be spending even more time at home. You may see their dogs out more, sometimes without supervision. You may also see some new dogs.
Call your local animal control officer if you are concerned about an unsupervised dog. Your neighbors have a responsibility to follow leash laws and these are in place to prevent injuries. Another reason is some of these dogs may also be abandoned, neglected or starved. They need special attention before they contract and spread rabies, or attack.
Facts About Dog Bite Injuries
From 2005 to 2018, 471 Americans were killed by dog bites, according to DogBite.org, a victim's group.
Pit bulls caused more than 65 percent of fatal dog bites and attacks, according to the group.
Children age 5 to 9 are the most frequent victims of dog bites and attacks, according to a WBUR article.
Dogs are most likely to bite children in the face, neck and head, the Children's Hospital of Pittsburg reports.
Seeking Medical Treatment After Dog Bites and Attacks
Most dog bites and attacks are serious. Call 911 and wait for emergency medical services. Even if you or your child have only suffered a minor wound, we encourage you to still call your pediatrician or doctor. Ask to be treated right away. This is critical because not all dogs are vaccinated.
Free Legal Consultation – Boston Dog Bite Lawyers
Breakstone, White & Gluck has more than 100 years combined experience representing victims of dog bites and attacks in Boston and across Massachusetts. If you or your child has been injured, you may have the right to pursue financial compensation for your recovery. You may be entitled to seek damages for medical expenses, pain and suffering and other financial losses. This compensation can also pay for counseling for emotional distress.
Learn your legal rights. Contact our Massachusetts dog bite attorneys for a free legal consultation at 800-379-1244 or 617-723-7676.