Posts Tagged 'magnet injuries'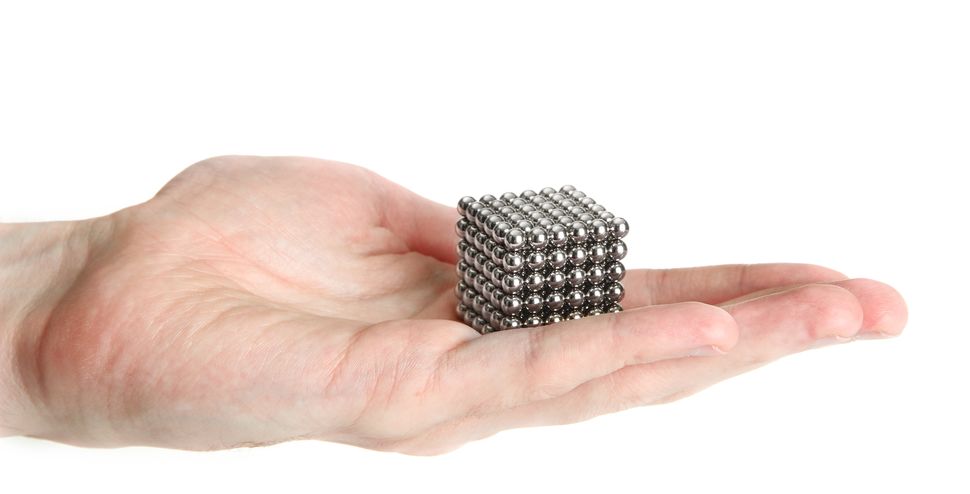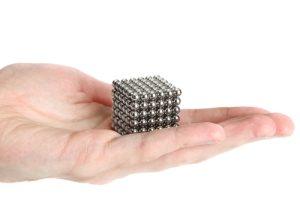 There is a disturbing new report out about children ingesting rare-earth magnet sets at an accelerated rate since 2016, when the industry overturned a federal sales ban in court. The magnet industry now markets these powerful cluster sets to adults, but children continue to swallow them. Parents can take precautions by double checking holiday gifts and discarding any of these products.
The Consumer Product Safety Commission (CPSC) issued a rule banning the small rare-earth magnet sets in 2014 after hundreds of children reportedly ingested the magnets. The rare-earth magnets were (and still are) about 10 times as strong as other magnets. The CPSC's ban required magnetic parts to have a lower force of attraction of 50 kG² mm² or less.
According to The Washington Post, child ingestions had dropped after the ban was implemented. Injuries dramatically rose between 2017 and 2019, with an estimated 1,580 ingestions this year.
Magnet makers are now working to establish a voluntary safety standard to avoid future attempts at regulation. With the committee votes due in January, The Washington Post reports safety warnings may be added, but actual product changes are unlikely.
The Washington Post reported on many aspects of the process, including:
Voting members. The ASTM International organization oversees the process for creating voluntary safety standards for consumer products. The committee set to vote includes safety advocates and magnet industry officials or those with ties to the industry. CPSC staff is involved, but do not lead the process.
One potential issue is the number of voting members has shifted recently from 36 to 33, according to The Washington Post. The magnet industry can only represent 49 percent of the vote according to ASTM guidelines, but the industry and members with ties to the industry accounted for 55 percent of the vote when the story was published. The newspaper also reported some of the voting members were incorrectly categorized.
No agreement on magnet size. Some of the committee members want to make the magnets too large to swallow and/or decrease the strength to reduce the risk a child's risk of organ damage. These committee members asked about increasing the magnet size to 1.25 inches in diameter.  This would fall more into line with the federal "small parts" law which requires toys to carry a choking hazard warning if any parts fit through a cylinder with this diameter. The bottom of the testing cylinder is slanted, opening 1 to 2.25 inches. The choking hazard warning must also state, "Not for children under 3 yrs."
Industry officials oppose, saying the proposal would make the tiny magnets six times as large and also increase the magnet force.
The ballot calls for adding new safety warnings on packaging and a change so consumers can visually check that all the advertised magnets are inside the box. There are no other changes.
While a voluntary safety standard should improve safety, a CPSC commissioner told The Washington Post the process can actually cost lives. Rare-earth magnets are just one story when change isn't about protecting children, but protecting an industry. As a consumer, take time to really read just what the safety warnings and labels say.
The CPSC offers an online database for product recalls and updates. You may find advisories associated with certain types of products before a formal recall occurs. Other organizations – such as Consumer Reports, the American Academy of Pediatrics and Safe Kids – also publish valuable information and insights. Subscribe to newsletters and learn as much as you can about shopping for children's products and toys.
Breakstone, White & Gluck shares product recalls on our blog and Facebook page. Read more about rare-earth magnets and magnet gifts for children in our recent blog, "Keep Magnet Toys Off Your Holiday Shopping List."
About Breakstone, White & Gluck – Boston Product Liability Lawyers
With more than 100 years combined experience, Breakstone, White & Gluck has expertise in handling all types of product liability claims, including those involving defective consumer products, dangerous toys, unsafe vehicles and hazardous medical devices. Our Boston product liability lawyers represent clients who have been injured by negligence throughout Massachusetts, from Boston to Plymouth to Cape Cod, Worcester, Western Massachusetts and the North Shore.
For a free legal consultation with one of our attorneys, call us today at 800-379-1244 or 617-723-7676. You can also use our contact form.