Posts Tagged '"Cantaloupe recall"'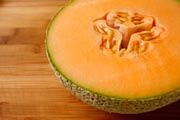 Recent food recalls involving cantaloupe, ground beef and ground turkey have put a renewed emphasis on food safety.
The cantaloupe recall ranks as the worst in a decade, causing 13 deaths and sickening more than 70 people. In 1998, Listeria contamination in hot dogs and deli meats killed 21 people, according to the Centers for Disease Control and Prevention.
On September 14, Jensen Farms of Holly, Colorado voluntarily recalled their shipments of Rocky Ford whole cantaloupe because of the potential for Listeria monocytogenes contamination. The food recall impacted shipments to 17 states, including in Colorado, Texas, Pennsylvania, New York and New Jersey. Massachusetts did not receive shipments of the contaminated cantaloupe.
The cantaloupe recall has subsequently been expanded, with Carol's Cuts LLC, a Kansas food processor, recalling 594 pounds of fresh-cut cantaloupe. Eight wrongful deaths and 55 cases of foodborne illness have been linked to the contaminated cantaloupe. Listeria can cause serious and sometimes fatal food poisoning. Complications range from nausea and high fever among the general public to miscarriage and stillbirths for pregnant women.
In other recall notices, on September 28 Tyson Fresh Meats of Kansas recalled 131 pounds of ground beef products that may be contaminated with E. coli, a bacterium that can cause a wide range of symptoms, including dehydration, kidney failure and death. The contaminated ground beef products were shipped to 14 states.
The recall was issued after an Ohio man became ill from food poisoning and authorities tested leftover ground beef collected from his home. The beef was contaminated with the virulent strain of E. coli known as O157:H7.
On September 11, Cargill Meat Solutions Corporation of Springdale, Arkansas recalled 185,000 pounds of ground turkey products for Salmonella contamination on September 11. No injuries have been reported in that food recall.
It is important to carefully inspect your food during preparation. The U.S. Department of Agriculture's Food Safety and Inspection Service offers tips for safe food handling and inspection in its guide called, Check Your Steps: Food Safe Families.
Read More