Swimming Pool Accidents Can Be Avoided By Owners' Safety Steps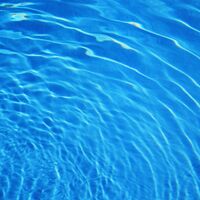 With the warm weather and pool season upon us, we wanted to take a moment to discuss important pool safety precautions to prevent injuries and drowning.
A swimming pool holds many risks for injuries, from defective equipment to unsecured locks. The biggest hazard, of course, is drowning. Drowning is the leading cause of death for young children ages 1 to 4 in the U.S. and the fifth leading cause of unintentional injury death for people of all ages. In children under 15, non-fatal drowning is more common than drowning. Non-fatal drowning happens when the brain loses oxygen due to submersion. This can cause brain damage and long-term disabilities.
In many cases, drowning and other pool-side injuries can be prevented if everyone using your pool is closely monitored at all times and your equipment complies with safety guidelines. The Boston personal injury lawyers at Breakstone, White & Gluck share these tips for pool owners:
Fencing. Residential pools must be secured by a fence at least four-feet tall. More than half of all swimming pool drownings among young children could be prevented by four-sided fencing that separates the pool from the house and yard. The fence should have self-closing and self-latching gates that open outward.
If your house serves as a fourth side of a fence around a pool, install door alarms and always use them.
Pool Alarms. Install pool and gate alarms to alert you when children go near your pool.
Drain Entrapments. Keep children away from drains, pipes and other openings to avoid entrapments. Purchase drain covers that comply with the Virginia Graeme Baker Pool & Spa Safety Act. The federal law covers pools which are open to the public, apartment complexes and hotels, but you can purchase these covers for your residential pool. Ask your local pool supplier or visit PoolSafely.gov.
Diving Boards. Never install a diving board for an above-ground pool. If you install one on your in-ground pool, make sure the water is at least 10 to 12 feet deep. Diving is a leading cause of neck and spinal cord injuries. Check with your insurance agent or insurance broker to see if any special precautions are required under your homeowners insurance policy.
Pool Inspection. Call your pool dealer or local board of health and ask for the name of a pool safety inspector.
Telephone. Always keep a telephone outside near the pool in case of emergency.
Glass. Never allow glass in or near the pool. Broken glass is dangerous in the area around the pool, but even more dangerous in the pool itself where it can be completely invisible. We know from the cases that we have handled that broken glass in a pool can lead to serious personal injuries.
Watch Children Swim. Always make sure someone is watching children swim. Assign at least one adult to the task of watching the children.

The Boston personal injury lawyers at Breakstone, White & Gluck are experienced in handling cases involving premises liability and swimming pool injuries. If you or a loved one has been injured, it is important to learn your rights. For a free legal consultation, contact us today at 800-379-1244 or 617-723-7676 or use our contact form.