New Safety Standard Approved for Baby Cradles and Bassinets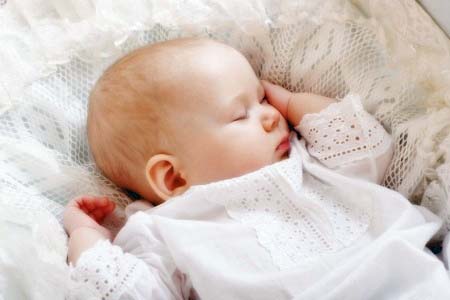 Bassinets and cradles will soon have to meet a federal standard for safety.
On Sept. 30, the Consumer Product Safety Commission (CPSC) announced it has approved a new mandatory standard in a 4-1 vote. Bassinets and cradles have long had no mandate, despite hundreds of reports of personal injuries and deaths over the years. Meanwhile, full-sized cribs and other baby furniture have faced regulation.
From November 2007 through March 2013, the CPSC reported 132 deaths involving bassinets and cradles. The agency received a total of 426 incident reports.
Bassinets and cradles are intended for infants up to 4 or 5 months old, but some organizations, such as Consumer Reports, have recommended parents move directly to cribs because of safety concerns and their short life.
Children have been injured when bassinets and cradles collapse in the middle or tip over. Infants can also suffocate by rolling into pillows, blankets or a mattress in the cradle of the bassinet. One danger has been swinging or hammock-style cradles which are suspended from a frame. In 2009, Amby Baby USA recalled 24,000 Amby Baby Motion Beds after two infants died in them.
For years, manufacturers have been encouraged to meet the voluntary standards set by the ASTM International (formerly known as the American Society for Testing and Materials). These will be incorporated into the CPSC's new standard, but the CPSC has recommended five modifications. They include changing the pass/fail standard for mattress flatness, creating an exemption to the mattress flatness requirement for bassinets that are less than 15 inches across and making the dummy used to test stability smaller.
Read more about the new safety regulations for bassinets and cradles.
Buying a Safe Bassinet or Cradle
If you are a parent buying a new bassinet or cradle, our Boston product liability lawyers share these tips:
New standard is not effective yet. The final rule will be published in the Federal Register, then take effect six months later. But manufacturers have an additional 12 months after that before they must comply.
Do not use past 5 months old. Follow the manufacturer's guidelines on the appropriate weight and size of babies. The CPSC advises use stop at 5 months of age or when babies can push up on their hands and knees.
Can it stop swinging? Make sure swinging cradles can made still once a baby is asleep.
Make sure it is stable. Check screws and bolts periodically to see if they are fastened. If the product's legs fold for storage, make sure they have solid locks so your child will not fall.
No pillows. Do not use pillows. Make sure the mattress and padding fit snugly. Avoid purchasing a baby product with long strings, bows or other accessories which a baby can grab onto.

About Breakstone, White & Gluck
The Boston product liability lawyers at Breakstone, White & Gluck have over 100 years combined experience handling injury cases in Massachusetts. We have obtained awards for clients injured by defective products, toys and medical devices. If you have been injured, learn your rights. For a free legal consultation, contact us today at 800-379-1244 or 617-723-7676 or use our contact form.