Massachusetts Bar Association to Honor Attorney David W. White with President's Award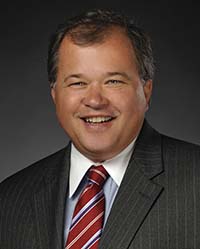 The Massachusetts Bar Association (MBA) has announced it will honor Attorney David W. White with the MBA President's Award at its May 4th Annual Dinner. The President's Award is bestowed upon those individuals who have made a significant contribution to the work of the MBA, to the preservation of MBA values, to the success of MBA initiatives and to the promotion of the MBA's leadership role within the legal community of Massachusetts.
Attorney White is a past president of the MBA from 2007-2008. While serving as MBA president from 2007-08, White formed the Drug Policy Task Force, which made numerous recommendations for criminal sentencing reform and drug treatment in Massachusetts. He also led the Lawyers' Eco-Challenge, encouraging law firms to fight global warming by changing their office energy use and recycling practices. He has been involved in several MBA section councils, educational programs and annual conferences.
Attorney White was also recognized for his community service beyond the MBA. Since serving as MBA president, he has been active in building Breakstone, White & Gluck's Project KidSafe campaign, which donates bicycle helmets to children to prevent head injuries. Founded in 2013, the safety campaign has now distributed more than 15,000 bicycle helmets in Massachusetts.
Read the full announcement with comments from MBA President Jeffrey N. Catalano on the MBA website: http://tinyurl.com/lkttt2d.