Buying Your Child a New Bike, Scooter or Snowboard This Holiday? Don't Forget the Safety Helmet
It is a lot of fun to select a new bicycle or scooter for a child during the holiday season. But when you buy, remember to pick up a new helmet, too. This is a critical tool in protecting against head injuries and under Massachusetts law, children 16 and younger are required to wear helmets on bicycles, scooters, skateboards and inline skates.
Massachusetts Bicycle Helmet Law: Children 16 and younger are required to wear bicycle helmets when they ride bikes in Massachusetts, under M.G.L. c. 85, § 11B.
Massachusetts Scooter Helmet Law. M.G.L. c. 85, § 11B1/2 states children 16 and younger must also wear safety helmets on scooters, skateboards and inline skates, as well as other manually-propelled wheeled vehicles.
---
Helmet Buying Tips: Spotlight on Bike Helmets
Buy a bicycle helmet which meets the safety standards set by the U.S. Consumer Product Safety Commission (16 C.F.R. part 1203). This standard is specifically designed to protect a child's head with shock-absorbent material in bicycle accidents or falls. It requires chin traps be strong enough to keep the helmet in position on the head. 
Buy a helmet separately from your bike. You may find it helpful to buy a helmet separately. To get started, measure around your child's head with a cloth tape measure. Measure just above your child's eyebrows. Start looking now online or visit your local bicycle shop.
Stick to traditional bike helmets. The CPSC discourages parents from buying helmets with decorative and costume pieces, such as horns or parts which protrude from the helmet. These will interfere with the helmet's ability to protect a child's head should they ever hit the ground.
How long has your child been wearing that helmet? If your child has been wearing a helmet for three years, this is a good time to buy a new one. But depending on your child's growth and wear and tear, you may want to replace it sooner. Carefully inspect the helmet on the inside and outside.
Buy an adjustable helmet. Because children grow fast, we suggest an adjustable helmet which can be tightened or loosened in the back.
---
Helmets Designed for Other Activities
Safety helmets are designed for certain purposes. Each sport and activity involves a different impact.
But bicycle helmets can often be used for recreational in-line skating, roller skating or manual kick scooters, according to the Consumer Product Safety Commission's (CPSC) helmet guidelines. Check these guidelines whenever you buy a helmet.
Talk to your child's sports coach about helmet guidelines for football, hockey, lacrosse and baseball. 
Get your helmets ready for the winter. Helmets are recommended for skiing, snowmobiling, snowboarding and snow tubing. Many skiers say helmets interfere with their peripheral vision and response time. If this is your thought, consider reading this New York Times blog on just how much protection they can provide.
Before we close, another point is there are times when children should definitely NOT WEAR HELMETS, including at the playground or when playing at home. Helmets and straps can get caught and strangle a child on staircases and step ladders. 
CPSC Guide – "What Helmet for Which Activity"
Helmets are essential to protecting your child. Here is the CPSC's Guide, "Which Helmet for Which Activity." This guide provides you with recommended safety standard guidelines for different activities, so it's definitely worth bookmarking. Another helpful site is the CSPC recalls website, which you can search for product recalls before you make a purchase.
About Breakstone, White & Gluck
Boston Personal Injury Lawyers – Toy Safety Lawyers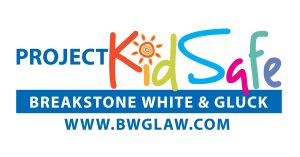 At Breakstone, White & Gluck, our lawyers are consistently recognized for their awards for clients in personal injury, medical malpractice and product liability cases. Through our Project KidSafe campaign, we work to promote bicycle safety and the well-being of children in Massachusetts. To date, we have donated over 25,000 bicycle helmets to children across the state.
If you are shopping for a child, we invite you to read more of our holiday toy safety series.