Dietary Supplements Are Not a Cure for Concussions, FDA Says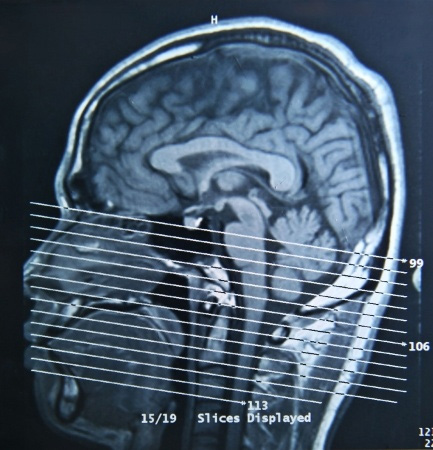 The Food and Drug Administration (FDA) is warning parents and others concerned about sports concussions that certain dietary supplement makers are making false claims.
The FDA issued a Dec. 31 warning, advising consumers to avoid dietary supplements claiming to prevent or treat concussions and other traumatic brain injuries (TBI). The common claim is the dietary supplements promote faster healing times after a head injury. But the FDA said there is no scientific evidence to support this claim and it has the potential to cause serious injury. Athletes who return to play too soon because they believe they are cured risk long term health consequences. Repeated injuries which do not fully heal can cause brain swelling, permanent brain damage and long-term disability. They can also be fatal.
Over the past several years, many states have passed legislation to protect student athletes and professional sports leagues have made changes to protect players. In August, the National Football League (NFL) reached a $765 million settlement with 4,500 former players who suffered long-term injuries from concussions. Some of the money will help fund new research into chronic traumatic encephalopathy (CTE). This condition, which causes mental impairment, aggression and dementia, is linked to repeated hits to the head. But it can currently only be diagnosed after death.
In its recent update, the FDA also broadly warned consumers about all products labeled as dietary supplements which are marketed to cure, mitigate, treat or prevent disease. Dietary supplements are regulated differently than other food products and drugs.
There are over 85,000 supplements available today, but they require no approval before going to market. Under the Dietary Supplement Health and Educational Act, the manufacturer is responsible for ensuring a product is safe before going to market and the FDA can take action against any unsafe product after it starts being sold.
Dietary Supplement Companies
In this case, the FDA acted on a tip from the U.S. Department of Defense and conducted market surveillance. It found two companies making improper claims: PruTect Rx of Highlands Ranch, Colorado and Trinity Sports Group Inc. of Plano, Texas. It issued warning letters in September 2012 and both companies changed their websites and labeling.
But in December 2013, the FDA had to warn a third company, Star Scientific, Inc. for marketing a product called Anatabloc with claims to treat TBIs.
Consumer Warning
The FDA said consumers may come across these dietary supplements on the Internet, social media sites such as Facebook and Twitter and retail outlets. They often promise to heal TBIs with ingredients such as turmeric, an Indian spice, and high levels of omega-3 fatty acids derived from fish oil.
Related:
Can a Dietary Supplement Treat a Concussion? No., FDA Update.
Dietary Supplements, FDA.

About Breakstone, White & Gluck
The Boston injury lawyers at Breakstone, White & Gluck have over 100 years combined experience representing injured clients in Massachusetts. We have successfully resolved claims involving concussions, head injury and traumatic brain injury for our clients. If you or a loved one has been injured, it is important to learn your rights. For a free legal consultation, contact us at 800-379-1244 or 617-723-7676 or use our contact form.