Car Accidents in Massachusetts Would Be Reduced Under Cell Phone Ban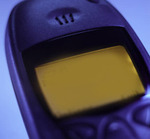 A ban on using hand-held cell phones behind the wheel was approved by the Massachusetts Legislature's Joint Transportation Committee this week.
On Thursday, the committee voted 8-0 to move forward the bill which advocates say will reduce car accidents, driving injuries and motor vehicle deaths. Some lawmakers did not vote on the ban, which was also discussed in 2010. That year, a new law took effect to reduce motor vehicle accidents by banning drivers under 18 from using cell phones to talk or text. All other drivers were banned from texting while driving.
Under the proposed cell phone ban, drivers would still be allowed to use hands-free cell phones with Bluetooth and other devices. Many safety advocates say hands-free cell phones are safer and this type of ban will help police better enforce the law. Right now, police say it is difficult to differentiate between drivers dialing a phone number and sending a text message.
As a result, police only wrote 1,100 tickets for texting while driving in the law's first year, according to the Department of Transportation. This averages one for every 200 speeding tickets issued among Massachusetts' 4.7 million drivers in the same period.
The hand-held cell phone ban will now be sent to the Massachusetts House of Representatives and Senate. The Ways and Means Committee may also consider the financial aspects of it.
If approved, Massachusetts will become the 10th state to ban any type of cell phone use while driving.
The national debate over cell phone use and car accidents has been growing stronger.
In December, the National Transportation Safety Board (NTSB) called for a nationwide ban on driver use of portable electronic devices (PEDs) while operating a motor vehicle. U.S. Secretary of Transportation Ray LaHood said he opposed including hands-free cell phones.
Click here to read more about the proposed hand-held cell phone ban in The Boston Globe.

The Boston car accident lawyers at Breakstone, White & Gluck have over 80 years combined experience handling car accident claims in Massachusetts. We have experience handling car accidents throughout Greater Boston, from Boston and Cambridge to Framingham and Waltham to Franklin and Attleboro. If you have been injured in an auto accident, contact us today for a free legal consultation. We can be reached at 800-379-1244 or 617-723-7676 or use our contact form.