Posts Tagged 'Massachusetts lawyers'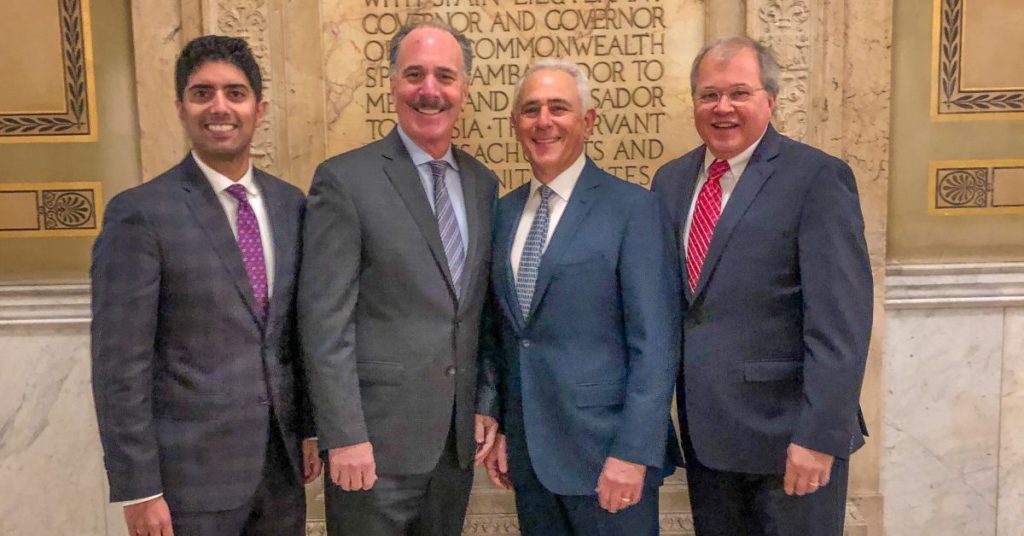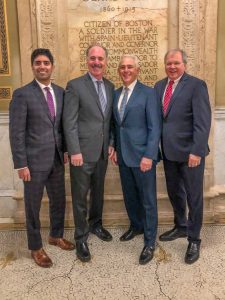 Our attorneys participated in the Equal Justice Coalition's Walk to the Hill this morning at the Massachusetts State House. Marc L. Breakstone, David W. White, Ronald E. Gluck and Reza Breakstone joined hundreds of other attorneys in urging state lawmakers to raise state funding for civil legal aid.
Last week, Gov. Charlie Baker released his FY2021 budget and proposed a level budget of $24 million for civil legal aid. The Equal Justice Coalition, the Massachusetts Legal Assistance Corporation and supporters are seeking a $5 million increase and that's why our attorneys participated today. Civil legal aid provides legal assistance to low-income Massachusetts residents who need help with housing, employment, medical care, immigration matters and domestic abuse. It is the last resort for many families, children and the elderly. Advocates say it's life-changing for people, creating stability and opportunity to stay in their homes and keep working.
The Equal Justice Coalition says civil legal aid organizations are being forced to turn away many Massachusetts residents in need due to funding.
"Investing in civil legal aid is just and makes good economic sense," the coalition says.
Read more about the Equal Justice Coalition's work.