Good News for Massachusetts Consumers: SJC Affirms Damages Remedies in Insurance Bad Faith Case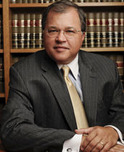 Last week the Massachusetts Supreme Judicial Court issued an important and strongly pro-consumer decision in the case of Rhodes v. AIG Domestic Claims, Inc., 461 Mass. 486 (2012). The decision erased uncertainties created by an Appeals Court decision in the same case (78 Mass. App. Ct. 518 (2010). The decision sends the message that insurance companies will have to pay when they do not treat consumers fairly.  Attorney David W. White has written an in-depth summary, which you can read by on our website.
In this case, the plaintiff's car was hit from behind by an 18-wheel truck. The impact fractured her spinal cord and left her paraplegic. She also suffered broken ribs. She brought claims, along with her husband and her children.
The claims management company was AIG Domestic Claims, Inc. (AIGDC). The company delayed making a settlement offer, then finally made a very low one. Another offer came during trial, this one only slightly better.
The plaintiff rejected all offers and secured an $11.3 million judgement at a trial in Superior Court in September 2004.
Defendant appealed, and AIGDC failed to pay the judgment until after a c. 93A letter was sent and suit was instituted in a second action for violations of c. 93A and c. 176D.
Plaintiff prevailed, but appealed when they were not awarded full damages based upon the judgment.
The Appeals Court affirmed in part, but did not find the proper measure of damages should be based upon the judgement. The SJC granted further appellate review.
The SJC reversed. Affirming its earlier decisions in Hopkins v. Liberty Mutual Ins. Co., 434 Mass. 556 (2001) and Bobick v. United States Fid. & Guar. Co., 349 Mass. 652 (2003), the court held that plaintiffs did not have to show how they would have answered a settlement offer, if it had come. Rather, the court stated, "[i]t has been and remains the rule that the plaintiffs need only prove that they suffered a loss, or an adverse consequence, due to the insurer's failure to make a timely, reasonable offer; the plaintiffs need not speculate about what they would have done with a hypothetical offer that the insurers might have, but in fact did not, make on a timely basis."
The court also affirmed the trial court's findings that the underlying insurer, Zurich, was not liable for violations of c. 93A.
The court held that the underlying judgment of $11.3 million should be the basis of the c. 93A judgment, and that it should be doubled.
Read more about this decision on our website.
About Attorney David W. White and Breakstone, White & Gluck
Breakstone, White & Gluck is a Boston personal injury firm which represents clients who have been injured in car accidents, truck accidents and other accidents. We have decades of experience handling c. 93A claims including insurance bad faith claims in Massachusetts. We look forward to the opportunity to assist referring counsel and clients with their 93A and c. 176D claims.
Attorney David W. White is a partner at the firm and is a past president of the Massachusetts Bar Association. He writes on cases involving c. 93A and c. 176D and is recognized on an expert in Massachusetts insurance laws. He frequently lectures on the insurance matters for Massachusetts Continuing Legal Education. Attorney White is a past president of the Massachusetts Bar Association.