Defective Refrigerator Recall Affects Massachusetts Consumers; Threat of Fire and Serious Injury or Death
On March 10, 2009, 1.6 million Maytag refrigerator units (also sold under other brand names) were voluntarily recalled due to several reported fire hazard incidents. Due to an electrical failure in the relay, the component that turns on the refrigerator's compressor, units can become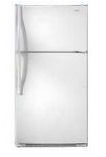 overheated and pose a serious fire and injury hazard.
Before initiating the recall, Maytag had reports of 41 related relay malfunctions. Sixteen of those reports included information about property damage, ranging from smoke to serious kitchen fires. Though there have been no reports of personal injury or wrongful death, the serious repercussions of this defect place many Massachusetts consumers in harm's way.
The refrigerators in this recall were sold between January 2001 and January 2004; some were sold in Massachusetts. A number of refrigerator brands are included in this recall: Maytag, Jenn-Air, Amana, Admiral, Magic Chef, Performa by Maytag, and Crosley.

Is Your Refrigerator Defective?
To see if your refrigerator is included in this recall, find the serial number on your unit. If it ends with any of the following letters, then you should contact Maytag directly for a free in-home repair. Call Maytag toll-free at (866) 533-9817 anytime, or visit the firm's website at www.repair.maytag.com.
Side-by-Side Refrigerators:
AA, AC, AE, AG, AJ, AL, AN, AP, AR,AT, AV, AX, CA, CC, CE, CG, CJ, CL,ZB, ZD, ZF, ZH, ZK, ZM, ZQ, ZS, ZU,ZW, ZY, ZZ (ARS, CS, JC, JS, MS, MZ, PS)
Top Freezer Refrigerators:
AA, AC, AE, AG, AJ, AL, AN, AP, AR,AT, AV, AX, ZK, ZM, ZQ, ZS, ZU, ZW,ZY, ZZ (AT, CT, MT, PT)
*Refrigerators with freezers on the bottom are not included in this recall.
What to do if you have been injured because of a defective Maytag refrigerator:
If you believe that you have been injured due to a defective refrigerator, you should seek immediate legal assistance. The Massachusetts lawyers at Breakstone, White & Gluck, P.C. specialize in personal injury and product liability cases. Contact us for a free initial consultation, toll-free, at 800-379-1244.