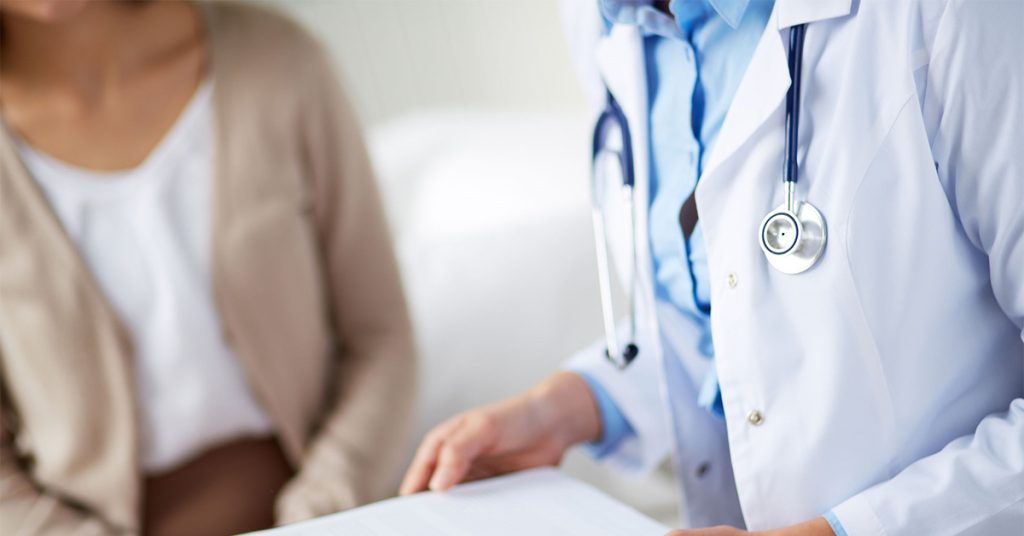 New research shows patients suffered nearly 62,000 medical errors during a single year in Massachusetts, resulting in more than $617 million in related insurance claims.
The Betsy Lehman Center for Patient Safety compiled its latest report after conducting two studies. The first analyzed health insurance claims data. The second study randomly chose 5,000 households in Massachusetts. Nearly 1,000 people responded they had suffered a medical error or someone in their household or a close family member had. The center heard from 253 people in a follow-up survey.
The Betsy Lehman Center was founded following the death of Betsy Lehman in 1994. Lehman, a Boston Globe health columnist, suffered a massive overdose of chemotherapy at the Dana-Farber Cancer Institute in December 1994.
Two months after her death, Dana Farber staff informed Lehman's family there had been a medication error. This was a rare step and the Boston Globe began investigating patient safety. Today, the Betsy Lehman Center operates as a non-regulatory state agency, reporting on medical errors and leading patient safety initiatives.
From the report:
Report "underestimates" medical errors. The Betsy Lehman Center said its reporting likely underestimates the number of medical errors in Massachusetts. This is because diagnostic and medication errors may not be reliably tracked by analyzing insurance claims.
Emotional toll. Patients and their families suffer for years after medical errors. Nearly 30 percent saw an impact on their physical health for at least one year or more, according to the report. One-third of the respondents were still anxious 3-6 years later. One in 5 were depressed and more than 25 percent were sad or angry.
Avoiding health care. One third of survey respondents said they "sometimes" or "always" avoid medical care in general. Two thirds continue to carry reduced levels of trust during medical care. More than half of the respondents still avoid individual doctors and health care systems, even though 3 to 6 years had passed since the incident.
Medical errors can happen anywhere. Massachusetts has highly rated hospitals, but similar rankings are not available for outpatient and long-term care. Many medical errors happen in outpatient settings. In fact, one in 20 patients suffers a medical error during outpatient care, according to research published by Quality & Safety in 2014.
Medical errors are most common in hospitals (41 percent) and doctor's offices or clinics (27 percent) and the emergency room (15 percent). Another 17 percent of mistakes happen in other healthcare settings, including pharmacies, dental offices and nursing homes.
Massachusetts "I'm sorry" law. Massachusetts passed the health payment reform act in 2012. The law provides physicians a "cooling off" time to disclose medical errors and apologize to patients and families. Physicians are required to inform patients when there is an "unanticipated outcome with significant medical complication resulting from the provider's mistake."
Yet the report shows many doctors are not apologizing. Just 19 percent of those surveyed said they received an apology from a doctor. Most of those – 82 percent – felt they received a sincere apology.
After mistakes, just 25 percent of patients and families were offered support services by medical providers. About 8 percent were offered psychological counseling. Another 13 percent were offered spiritual support from a religious advisor. Another 11 percent were asked if they needed assistance from a social worker.
Most providers are not offering additional financial assistance or compensation. Just 3 percent offered patients and families help paying out-of-pocket medical costs following a medical error. Two percent of patients and families received financial compensation for injuries caused by medical errors.
About Breakstone, White & Gluck
The Boston personal injury lawyers at Breakstone, White & Gluck specialize in medical malpractice. We have been consistently recognized for our results for clients in cases involving medical errors, surgical malpractice, failure to diagnose cancer, ambulance negligence and nursing home neglect.
If you or a family member has been injured, learn your legal rights. For a free legal consultation, contact Breakstone, White & Gluck at 800-379-1244 or 617-723-7676. You can also use our contact form.
Attorney General Maura Healey has announced seven Massachusetts nursing homes have agreed to pay settlements ranging from $30,000 to $200,000 to settle allegations of substandard care or regulatory violations. The AG's office investigated and found several cases of injury and deaths in the nursing homes. In addition to fines, the facilities had to agree to implement three-year compliance programs, which include monitoring, audits and training. As a result of these investigations, two nursing home professionals agreed not to do business in Massachusetts for the next seven years. They have closed one of their nursing homes and are in the process of selling the other.
The settlements highlight the fact that many elderly patients regularly face nursing home neglect, unsafe conditions and inexperienced staff in Massachusetts nursing homes.
Jewish Nursing Home of Longmeadow
This nursing home will pay $85,000 to resolve allegations that it knew and failed to update inadequate bed rails, resulting in one patient's death and serious injuries to a second patient. The nursing home had neglected to install new federally-compliant bed rails. As part of the settlement, Jewish Nursing Home of Longmeadow must participate in a three-year compliance program, during which it will focus on updating policies and procedures, conducting annual training programs and annual audits.
Woodbriar Health Center of Wilmington and Braemoor Health Center of Brockton
Synergy Health Centers agreed to pay between $100,000 and $200,000 to settle the AG's allegations that the staff caused delays in delivering medical care, contributing to the deaths of two patients. In addition, the AG's office reports that Woodbriar Health Center in Wilmington is being sold and Braemoor Health Center in Brockton has been closed.
Woodbriar Health Center is located in Wilmington in Middlesex County, near Burlington. There was a very serious incident there; a patient fell from a mechanical lift under a certified nursing aide's watch. The staff then failed to communicate the patient's X-ray results to her physician, delaying medical care. The state found the fall, communication failures and delay in care were "substantial contributing factors" in her death.
Braemoor Health Center, a Brockton nursing home south of Boston, was where the staff tried to resuscitate a patient who stopped responding during feeding. The staff failed to report the death to the Massachusetts Department of Public Health in a timely way.
Beaumont Rehabilitation and Skilled Nursing Center of Westborough
Owned by Salmon Health and Retirement, Beaumont was accused of failure to establish safeguards to protect nursing home patients from falls. As a result, one patient fell 20 times. The last time, Beaumont did not call a nurse practitioner to evaluate her injury. Another mistake was the patient was not given pain medication before she died. The nursing home will now pay $37,500 to resolve the allegations and implement a three-year compliance program. 
The Rehabilitation and Nursing Center at Everett
The nursing home was treating a patient with a history of escaping. The patient was on a "secure unit" but still managed to escape through several unlocked doors. Further, the home neglected to maintain the patient's medical record for two months before the escape. The nursing home must now begin a compliance program, which will in part focus on staff retraining.
Wakefield Center
Owned by Genesis Health Care, the Wakefield Center will pay $30,000 and implement a compliance program to resolve allegations that a nurse's inadequate training contributed to a patient's death. The AG alleged the nurse did not accurately transcribe the patient's medication order, which resulted in a blood clot and ultimately, the patient's death. 
Free Legal Consultation – Boston Nursing Home Neglect Lawyers
Since 1992, Breakstone, White & Gluck of Boston has represented patients injured by the negligence and wrongdoing of nursing homes and medical professionals. Families place their trust in nursing homes and nursing homes have a duty to follow the patient's medical care plan, properly administer medications and follow state and federal safety regulations. Injuries can happen when nursing homes neglect patients, under staff or hire inexperienced professionals. 
If you or a loved one have been injured by nursing home negligence, learn your legal rights. For a free legal consultation, contact Breakstone, White & Gluck at 800-379-1244 or 617-723-7676 or use our contact form.