Attorney Reza Breakstone: As Long as Humans are Part of the Equation, Tort Law Will Apply to Self-Driving Car Claims
We are reprinting a Letter to the Editor which ran in today's Massachusetts Lawyers Weekly. The letter was written by Attorney Reza Breakstone of Breakstone, White & Gluck in Boston and J. Paul Hoybjerg of Sacramento, California.
---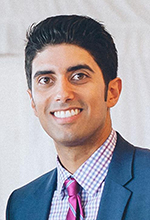 To the editor:
The Oct. 3 page 1 story "PI bar eyes 'driverless' technology carefully" raises important questions regarding the future of auto injury claims and the potential impact on tort lawyers.
One of the central questions is: Should all auto injury claims involving a self-driving car be treated as product liability claims? Our contention is no; tort law will be perfectly suited to address claims involving self-driving cars.
Although self-driving cars seem like an imminent reality, they are, in fact, still many years away from hitting the roads en masse. The technology will be phased in like other automatic features on cars. Responsibility for control of vehicles will diminish gradually.
Even after cars become more autonomous, humans will remain involved in many aspects of the operation of the vehicles. For example, there will be times when a person must take over the car or bring it to a stop. One must also keep the car in good condition, not permit operation in adverse weather conditions, and maintain the vehicle according to manufacturer recommendations (i.e., it may be negligent to make after-market changes such as lowering a vehicle or installing a new exhaust or programming chip to increase the speed).
Although product liability claims may be appropriate in certain instances, we are confident that the common law of negligence claims will evolve with the technology. A wholesale transformation of the practice is unnecessary. It is wise to look to trends to predict disruptions in the practice. But the self-driving car need not be that disruptive.
As long as humans are involved in the operation, maintenance, modification or repair of autonomous vehicles, tort jurisprudence will apply.
Reza Breakstone
Boston
J. Paul Hoybjerg
Sacramento, California
Read the Letter to the Editor here or it is available on Massachusetts Lawyers Weekly with subscription access.
About Breakstone, White & Gluck
The Boston personal injury attorneys at Breakstone, White & Gluck have over 100 years combined experience handling motor vehicle accident cases. If you have been injured, it is important to learn your rights. For a free legal consultation, contact us at 800-379-1244 or 617-723-7676 or use our contact form.