Posts Tagged '"medical pricing transparecy law"'
Important Questions After New York Man Was Forced to Pay $117,000 for Last-Minute Surgeon He Never Met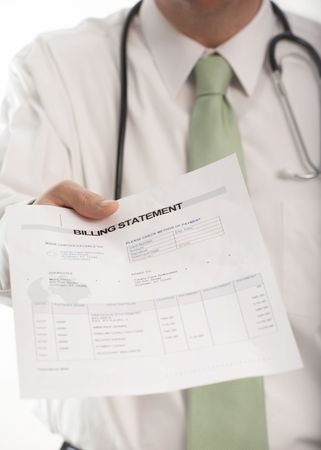 It is hard enough to be in pain and need surgery. But it gets much worse if you are unfairly billed huge sums from doctors you never met and never knew would be "helping."
The New York Times recently shared the story of a New York City man who received an unexpected $117,000 bill after a neck surgery. The story did not have a fair ending; the man had to pay the bill, though the reimbursement came from his health insurance company.
Peter Drier had done careful research on the costs before his surgery at a Manhattan hospital and thought he knew what to expect. But the bank technology manager was blindsided when he received a $117,000 bill for an assistant surgeon he had never met or knew was involved in his care. Before surgery, Drier's primary surgeon, Dr. Nathaniel L. Tindel, had agreed to accept a negotiated fee determined by his insurance company, about $6,200. Drier had to pay $3,000 toward this as part of his health insurance deductible. But Drier was never informed about the assistant surgeon, Dr. Harrison T. Mu, who was outside of his insurance company's network of covered providers, until after he was home and received the bill.
The primary surgeon's office said he did not share in the billing and the assistant surgeon never responded to The New York Times. Drier questioned the charge, and at the same time argued with his insurance company to make the payment. They resisted the "out of network" charge, but eventually paid it, even though by now the patient was protesting the entire unfairness of the situation.
"I thought I understood the risks," Mr. Drier told The New York Times. "But this was just so wrong — I had no choice and no negotiating power."
The New York Times recently reported on the growing practice of consumers being charged for out of network doctors in many instances, even hospital emergency rooms, and later receiving unexpected bills. This is significant because an out of network physician can charge 20 to 40 times as much as an in network doctor and costs are not covered by health insurance. For example, an out of network doctor charges an average of $115,625 for a spinal fusion in the U.S., while an in network physician charges an average of $5,983, according to figures cited by the newspaper.
How Massachusetts Consumers Can Protect Themselves From Unexpected Charges
New York will implement a new law next March, which in part will require more advance disclosure of medical costs and seek to protect patients from unforeseen out of network fees. Hospitals and insurers will be directed to mediate and negotiate cases from there.
Massachusetts is also making changes. In 2012, the state passed a health care cost containment law, which called for patients to have access to medical costs before a procedure or care is delivered.
As of October 2013, health insurers have been required to provide information on cost estimates for office visits to physicians and specific tests and procedures. For the first year, insurers had two working days to provide the information. Starting October 1, 2014, they will be required to provide the information instantaneously. Consumers are expected to be able to search pricing online themselves.
As of January 1, 2014, hospitals and physicians also have to provide cost estimates.
What to request:
Under the law, your doctor or health care provider must disclose the "allowed amount" or charge of admission, procedure or service, including the amount of any "facility fees." The allowed amount is the contractually agreed amount paid by a carrier to your health care insurer. The most important thing is to make sure you understand what your insurance company must pay and what you must pay for a deductible. If that is not written down for you clearly, ask questions – and keep asking questions until you have something in writing you understand.
They should provide you with CPT codes, or the billing codes.
As for out of network costs, the law also compels providers who participate in networks to provide sufficient information about the proposed procedure or service to allow a patient to use the network's toll-free number and website to disclose the costs.
The key is that patients must request this information. Start by making sure you understand exactly what your medical treatment will include. Doctors may order panels of test for which expenses add up quickly; you may wish to control the extent of treatment being offered depending on its cost.
We suggest you take time over the next few months and become comfortable with the system before you have a medical crisis. Start by contacting your health insurer and asking for an estimate for your next medical appointment. Contact your physician's office or hospital as well and compare the findings. Also, ask your health insurer what pricing information is available online too but do not rely on it until you learn about the system.
Be a wise consumer! Do not step into a doctor's office until you have reached agreement on the price, what your health insurer will pay, and how much you will pay for your deductible.
Related:
After Surgery, Surprise $117,000 Medical Bill from Doctor He Didn't Know, The New York Times.
Medical Price Transparency Law Rolls Out: Physicians Must Help Patients Estimate Costs, Massachusetts Medical Society Blog
Massachusetts Office of Consumer Affairs and Business Regulation Infographic
Many unaware of new rules on health care costs, The Boston Globe.
Breakstone, White & Gluck consumer safety articles
Read More