Breakstone, White & Gluck Partners with SHIFT Community Bicycle Collective to Protect Kids on Bikes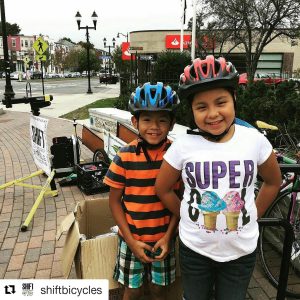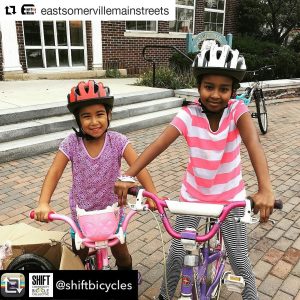 We welcomed a new community partner to our Project KidSafe campaign this year. SHIFT Community Bicycle Collective is well known in Somerville for its streetside bike education and repair workshops. The organization is a resource for the city's cyclists, including the youngest riders.
Breakstone, White & Gluck made a donation of bicycle helmets to SHIFT and the organization gave them away a few at a time over the year, as volunteers came across children who needed one. Here are some photos of children who received helmets at Family Bike Day on Sept. 16, outside the Somerville Public Library East Branch. Looks like we have a few more cyclists out there ready to ride safely! That's the goal, so we are happy to see it. Our thanks to SHIFT for doing such a good job this year.
Over 2,000 Bicycle Helmets for Kids in Somerville – So Far!
Breakstone, White & Gluck has over 100 years combined experience representing those who have been injured by negligence in Massachusetts. We are committed to bicycle safety in Massachusetts and have supported numerous bicycle clubs for more than 20 years. We also promote cycling safety through our Project KidSafe campaign. Since 2013, we have donated over 15,000 helmets to children and partnered with over 40 organizations, bicycle clubs and police departments.
We are committed to bicycle safety in Somerville and have donated more than 2,000 helmets here over the past five years.  Each year, we donate bicycle helmets to 5th graders in Somerville Public Schools who complete the CYCLE Kids curriculum. We also partner with the Kiwanis Club of Somerville, donating helmets for kids at the annual Bike Safety Day, as well as Groundwork Somerville and SHIFT Bicycle Collective. It's been a lot of fun and we are already looking forward to 2018.