"Worst Toys List" Warns of "Toy Weapons," Choking Hazards and Hazards of Buying Toys Online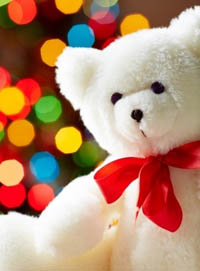 The World Against Toys Causing Harm, Inc. has released its 41st annual "10 Worst Toys" list. This year, the Boston-based non-profit nominated toys which posed a choking hazard, had improper labeling and several "toy weapons," including toy guns, sling shots and boomerangs.
The report said, "These toys, that resemble real weaponry, have no place in the hands of children. Evidence of the potential for tragedy is the recent death of a thirteen-year-old boy in Santa Rose, CA, who was fatally shot by a police officer who mistook his toy gun for a real weapon."
In one case, the World Against Toys Causing Harm (or W.A.T.C.H.) caught a vendor selling slingslots on Amazon.com. Massachusetts law prohibits sale of slingshots and New Jersey, Rhode Island and Washington have similar laws.
W.A.T.C.H. urged consumers to be vigilant even if they are purchasing toys from a well-known brand name. It stated there have been 29 toy recalls in the past 12 months, which included over one million units of unsafe and defective toys in the United States and Canada. Of these, 20 recalls were initiated for toys which posed choking and ingestion risks.
This year's list includes:
1) Army Force Automatic Rifle
Hazard: Realistic toy weaponry and inconsistent age recommendations on labeling and Amazon.com.
2) Big Rock & Roll Ball Pit
Hazard: Potential for impact injuries because children as young as 3-years-old are encouraged to climb inside a rolling, inflatable ball. W.A.T.C.H. also criticizes the package, which shows children playing with no parental supervision.
3) Max Steel Interactive Steel with Turbo Sword
Hazard: Potential for impact and facial injuries.
4) Disney Princess Backpack Fishing Kit
Hazard: Potential for chemical ingestion injuries. The cardboard insert warns the play item may contain lead which may be harmful if eaten or chewed.
5) Black Widow Folding Slingshot
Hazard: Potential for serious bodily injuries. Illegal to sell in Massachusetts and three other states. On Amazon.com, the product carried a "for 6 months and up" age recommendation.
6) Little Drummer
Hazard: Potential for ingestion and choking hazards. The drum is sold for babies as young as 12-months-old and the drumstick could block a child's airway.
7) Boomerang "Throw & Catch"
Hazard: Boomerangs should not be sold to children of any age. Online toy recommendations and those on the package were also inconsistent. Online, the boomerang was recommended for children 16 months and up versus on the package, which stated it was not for children under 3 years.
8) Disney Baby Snow White
Hazard: Potential for choking hazards. The toy is marketed for children 2 years old and up, but has small detachable pieces, such as hair accessories.
9) Nerf N-Strike Jolt Blaster
Hazard: This toy is marketed for children age 8 and older. It has a dart which can be shot and potentially cause eye injuries. On the Hasbro website, the product description reads "Hide it in your pocket to maneuver in close to your enemy, then pull down the cocking handle to ready your shot. Pull the trigger and reload fast to win the day!"
10) The Spooner-Freestyle
Hazard: Potential for head and other impact injuries. This toy resembles a skateboard without wheels and is marketed for children age 3 and older. It does not mention use of safety gear and none is worn by children on the packaging.
Related:
10 Worst Toys of 2013, W.A.T.C.H.
Trouble in Toyland, U.S. PIRG.

About Breakstone, White & Gluck
The Boston product liability attorneys at Breakstone, White & Gluck have over 100 years combined experience representing clients injured by defective products. If you have been injured, contact us today at 800-379-1244 or 617-723-7676 or use our contact form. Initial consultation is free.