Posts Tagged '"wooden chests"'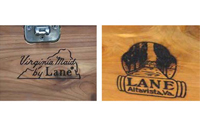 We share some of the February product recalls and notices issued by the Consumer Product Safety Commission (CPSC). Each year, thousands of unsafe products are recalled by the CPSC and other government agencies. The CPSC is now focused on the dangers of wooden chests, issuing a renewed call for the cedar chests which recently trapped two young children in Franklin and warning about other chests which have unsafe latches. Since 1996, the agency is aware of 34 reports of deaths involving wooden storage and toy chests.
Protect your family and home by taking a quick glimpse at this month's list:
Renewed Search for Cedar Chests. On Feb. 27, the CPSC and Lane Home Furniture issued a call for the public to make a renewed search for the company's cedar chests. On Jan. 12, a young brother and sister from Franklin suffocated to death in one of the chests while playing hide-and-seek. The CPSC investigation determined that the 75-year-old Lane cedar chest closed and automatically latched shut, locking the children inside.
The chest should not have been in use with the defective locks. In 1996, the Lane Company recalled 12 million similar chests which were made between 1912 and 1987. By 1996, six children had suffocated inside the cedar chests. By 2000, a seventh child had suffocated and two others had nearly died. The company has offered new hardware so the chests will no longer automatically latch shut, but reports estimate there are still 6 million chests which need the repair.
Consumers may have one of these chests in their homes even if they do not realize it. Some may have been purchased at second-hand stores or passed down through families. In the Franklin case, the CPSC said the chest was purchased at a local resale store about 13 years ago. Consumers can look for these names inside the cedar chests: "Lane" and "Virginia Maid."
If you have a chest, you should immediately remove the latch and contact Lane for the replacement hardware. Read the recall notice.
Infantino Recalls Teething Toys Due to Choking Hazard; Sold Exclusively at Target
Infantino has recalled about 191,000 teething toys sold at Target. The toy was the "Go Gaga Squeeze & Teethe Coco the Monkey." The company received seven reports of infants choking or gagging on the monkey's tail. No injuries have been reported. The toys were sold at Target stores nationwide and online from December 2012 through January 2014 for $13. Consumers should take these toys away from young children and contact Infantino for a free replacement.
BebeLove Recalls Baby Walkers Due to Fall and Entrapment Hazards
BebeLove Baby Walkers were recalled for not meeting federal safety standards. BebeLove USA recalled about 3,600 models sold on Amazon.com, Overstock.com and small retailers in California, Arizona and Utah from November 2011 through July 2013.
Consumers can are advised to stop using the product and contact BebeLove for a free repair kit.
No injuries have been reported, but the CPSC reports that style number 358 can fit through a standard doorway and is not designed to stop at the edge of a step as required by the federal safety standards. In addition, style number 368 has leg openings which allow a child to slip down to the point their head can become entrapped at the neck. The CPSC said children using these walkers can be seriously injured or killed.
Rowe Fine Furniture
Rowe Fine Furniture recalled about 220 Ottomans due to a risk of suffocation. No injuries were reported, but the company learned a child became trapped in an Ottoman after a sibling closed the lid on the storage compartment. Consumers can contact Rowe for a free replacement lid and a warning label.