Posts Tagged 'winter pedestrian accidents'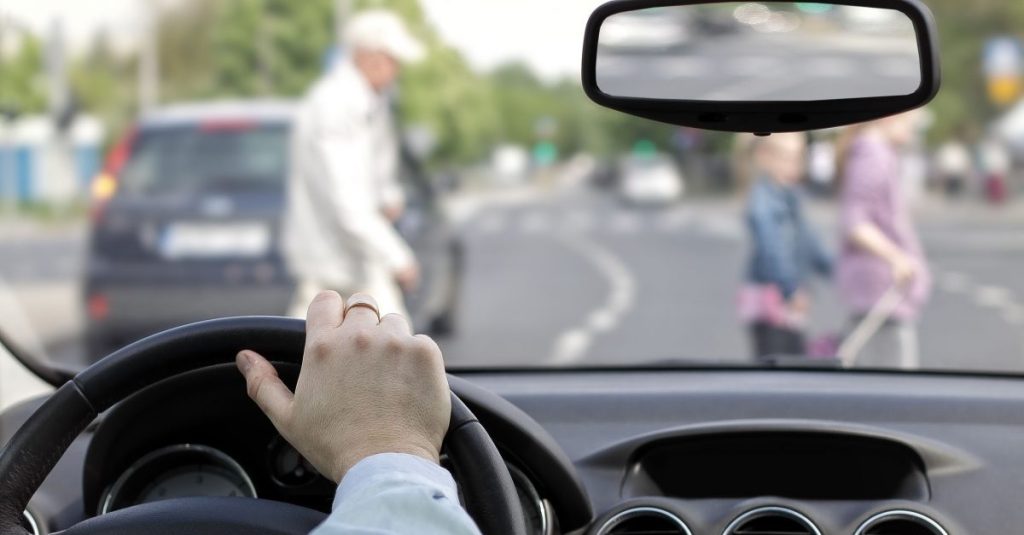 When the snow falls, Massachusetts becomes more treacherous for everyone who walks. Older pedestrians are particularly vulnerable.
Massachusetts now has more than one million residents who are 65 or older – or roughly 15 percent of our population, according to a recent report, "Risk Factors for Older Pedestrian Injuries and Fatalities in MA." The report was prepared for the Massachusetts Department of Transportation (MassDOT) in August 2019.
As Massachusetts residents live longer, many are more likely to be out walking for health or transportation. The state report identifies common risks to older pedestrians:
---
Winter Months. Researchers studied 4,472 pedestrian crashes across Massachusetts between 2006 and 2015, reporting crashes involving older pedestrians peak at 5 p.m. and during the month of December. November and January are also high risk months for older pedestrians, as they navigate darker conditions. When snow and ice is not cleared, sidewalks, parking lots and driveways can also contribute to unsafe conditions, as do drivers who fail to look for pedestrians and stop at crosswalks.
Causes of Older Pedestrian Crashes. Drivers who caused older pedestrian crashes were often inattentive, failed to yield the right of way or had trouble with visibility.
Where Older Pedestrians Were Hit. Older pedestrians were often hit at crosswalks at intersections, where they should have safety protections.
Where Older Pedestrians Crashes Occur. Researchers found Cambridge, Fall River, Lynn and New Bedford among the the top communities for highest number of older pedestrian crashes and the highest per capita.
Changing Face of Pedestrian Accidents. Crash rates involving "younger old" pedestrians – those between age 55 and 74 – increased. Crash rates among older pedestrians (75 and older) remained consistent.
Community Health. Communities with higher rates of disability reported greater rates of older pedestrian crashes. These included the urban neighborhoods of Boston, Lawrence and Chelsea.
Community Amenities. Communities with a high number of cultural amenities within walking distance – such as libraries and fitness centers – had higher crash rates among older pedestrians.
Not Just Older Pedestrians in Massachusetts. This state report comes as pedestrian fatalities rise across the country. Last March, the Governors Highway Safety Association announced a 35 percent increase in pedestrian deaths from 10 years ago (Streets Blog). This was the highest number of pedestrian fatalities since 1990.
Nationally, research shows 48 percent of pedestrian fatalities involved victims 50 and older, according to the Massachusetts study. Meanwhile, Massachusetts reports half of all pedestrian fatalities involve a pedestrian 55 and older.
---
Report Recommendations
The state report recommends work to protect older pedestrians be tied in with the Governor's Council to Address Aging in Massachusetts, which was established in 2017. Among other advisories, the state report also sought infrastructure improvements in certain communities and creation of a winter public awareness campaign aimed at protecting older pedestrians.
---
Our Safety Tips for Pedestrians During Winter

Wear Neon. Pedestrians can make themselves more visible to traffic by wearing neon colors and neon reflective tape. Consider buying neon jackets, vests, hats and gloves to stand out.

Our Safety Tips for Drivers During Winter

Stop at Crosswalks. Make eye contact with pedestrians at crosswalks. Stop as they cross.

Other Drivers. Stop if you are approaching a driver who has stopped for a pedestrian at a crosswalk. Allow the pedestrian to completely cross the street.

Avoid Night Driving At Times. If you are overtired or are having trouble seeing at night, don't drive. Make an appointment to have a doctor check your vision. Wear your eyeglasses as prescribed when you drive.

Limit Alcohol Consumption. Never drive while intoxicated. Use the designated driver system.
Free Legal Consultation – Boston Personal Injury Lawyers
With over 100 years combined experience, Breakstone, White & Gluck has been consistently recognized for our results in personal injury cases in Massachusetts, including by Top 100 New England Super Lawyers and U.S. News Best Law Firms. If you or a loved one has been injured by someone's negligence, it is in your best interests to consult an experienced personal injury lawyer. For a free legal consultation, contact our attorneys at 800-379-1244 or 617-723-7676 or use our contact form.