Posts Tagged 'Uber and Lyft safety concerns in Boston'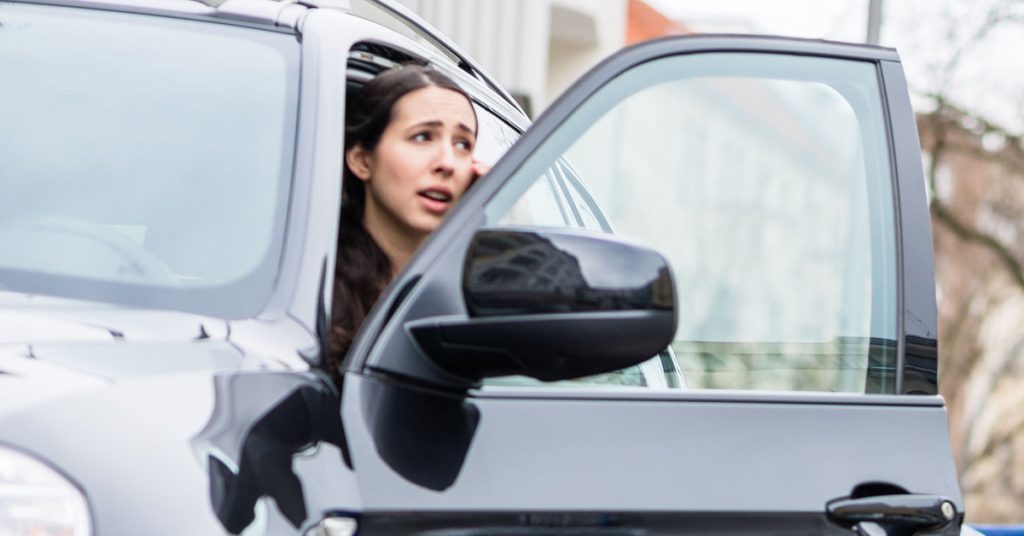 In 2016, Cambridge resident Michael Charney began to push the Dutch Reach method for safely exiting vehicles in Massachusetts. His advocacy has greatly raised awareness about the technique, which encourages drivers and passengers to take a few simple steps and look for cyclists before opening their car doors (you can watch a quick video demonstration on his website). The goal is to prevent dooring injuries to cyclists. Now, he and other cyclists in the Boston area are celebrating another push forward: the rideshare company Lyft has added a notification to its app, alerting passengers stepping out of vehicles to look for cyclists.
"I'm delighted to see that Lyft has embraced the Dutch Reach, and the term Dutch Reach," Charney told The Boston Globe.
Lyft has added the new feature in response to feedback from transportation advocates all over the country. In Massachusetts, a coalition of Boston-area cycling groups and committees teamed up in February and sent letters to both Uber and Lyft, reminding them that drivers have a responsibility not to obstruct bike lanes under Massachusetts law (M.G.L c. 89 § 4D). More than a dozen groups signed on, including the Somerville Bicycle Committee, MassBike, Boston Cyclists Union, Arlington Bicycle Advisory Commission, Medford Bicycle Advisory Commission and Bikes Not Bombs.
The coalition had called for the rideshare companies to take six steps:
Create the new app feature, which pushes warnings to passengers as they step out.
Educate drivers on their responsibility not to block bike lanes.
Adopt procedures to ensure drivers obey bike lane laws and create serious consequences for violations, including loss of rideshare privileges.
Share data regarding bike lane violations by rideshare drivers with the state and local communities.
Add a user feedback section related to bicycle safety.
Work with cities and towns to promote use of Loading Zones and Passenger Drop-Off Zones.
Boston and other major cities have already started creating specialized zones where rideshare passengers can safely board and exit. In March, the City of Boston announced a pilot program creating a dedicated rideshare activity zone in Fenway. Between 5 p.m. and 8 a.m., four spaces along Boylston Street, two north of Kimarnock Street and two south. During other hours, the spaces revert to metered parking. While part of the goal is preventing rideshare accidents, part of the goal is streamlining traffic flow to make things more predictable for rideshare drivers and residents.
While Lyft has added the new push notification to prevent bike dooring, both major rideshare companies have heard concerns about bicycle accidents and dooring injuries. Both companies also offer different perspectives than in the past. Both companies purchased bikeshare operating businesses to compliment their rideshare services in 2018. Uber acquired Jump and Lyft bought Motivate, becoming the largest bikeshare operator in the U.S. – and Boston. As part of the transaction, Lyft essentially became the new operator of BlueBikes, the regional bikeshare serving Boston, Somerville, Cambridge and Brookline. BlueBikes is still owned by the municipalities.
In 2018, Blue Cross Blue Shield took over as title sponsor. New Balance had been the original founding sponsor of the bike share in 2011, when it launched as Hubway (Some background: this isn't the first time ownership of the regional bikeshare operating company has changed. Back in 2011, the original operator of Hubway was Alta Bicycles, which was then bought by Motivate, which operated the regional bike share from 2015 to last year).
Uber has not announced plans to join the bikeshare business in Massachusetts, but both companies – who went public earlier this year – have expressed interest in offering scooter rentals. Several companies have expressed interest in scooters, including Lime, the major operator of dockless bikes in the Boston area.  Many companies are waiting for Massachusetts lawmakers to approve legislation clarifying their rights to rent out scooters here.
Local communities regulate bikeshares. But rideshare safety regulations come from the state. Massachusetts Gov. Charlie Baker signed the state's first bill regulating rideshare vehicles into law in 2016. This bill required rideshare drivers to purchase minimum levels of auto insurance and required background checks for the first.
Industry regulations were a start. Now attention must be paid to safety and what's happening on the street. We have heard from the cyclists. Other initial research has already shown that ridesharing is associated with a 2-3 percent increase in fatal traffic accidents in U.S. cities (Source: Sept. 2018 paper presented at the Stigler Center for the Study of Economy and the State at the University of Chicago Booth School of Business).
Breakstone, White & Gluck – Boston Personal Injury Lawyers
Breakstone, White & Gluck is based in Government Center in Boston. Our personal injury lawyers specialize in representing those injured in car accidents, bicycle accidents and pedestrian accidents, including those involving rideshare vehicles. For a free legal consultation, contact our attorneys and learn your rights at 800-379-1244 or 617-723-7676. You can also send us a message use our contact form.