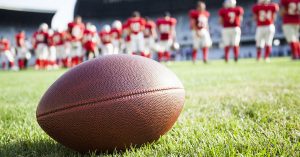 Professional football players face a high risk for concussions, far greater than most of us. But Rob Gronkowski's concussion a few weeks ago was a reminder that concussions can happen when we least expect them, even in the middle of a big game. And when they do, the game must stop.
Much has changed over the past decade, as hundreds of former NFL players have sued over head injuries. Every state now has a concussion protocol for student athletes. In Massachusetts, students, coaches and parents are now trained to recognize concussion symptoms and how to respond. But others should also be aware of the risks. Beyond the playing field, concussions can happen in car accidents, construction accidents, falls and other situations.
Concussions are a mild Traumatic Brain Injury (TBI) which are often caused by an impact to the head. Concussions can be hard to recognize at first, with some initial symptoms mirroring the flu.