Posts Tagged 'Thanksgiving'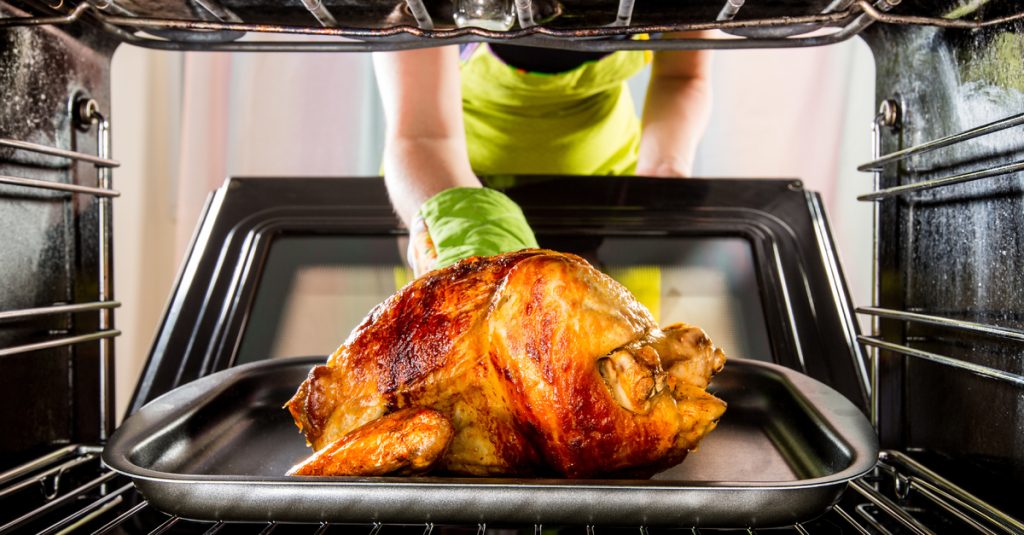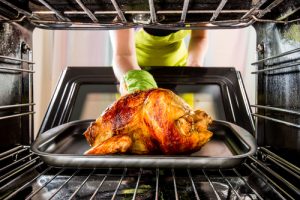 Before you start cooking the biggest meal of the year, check the latest food recalls and come up with a plan for safe food preparation. With good planning, you can minimize the risk of food poisoning at your Thanksgiving table.
Food Recalls: Romaine Lettuce
The Food and Drug Administration (FDA) and Centers for Disease Control and Prevention (CDC) are warning consumers to stay away from romaine lettuce contaminated by E. coli. This isn't the first warning. This follows several romaine lettuce recalls in recent years – including last Thanksgiving (Source: Washington Post).
The current recall is for lettuce contaminated by an E.coli outbreak in Salinas, California. The CDC reports 40 people in 16 states have become ill due to the contamination. The CDC is urging consumers to throw all lettuce with labels which say it originated in Salinas. If you can't find the growing area, consumers are advised not to eat the lettuce.
From Boston and across Massachusetts, many restaurants have posted advisories that they are not serving romaine lettuce.
Food Recalls: Raw Pork
Federal officials received an anonymous tip that Morris Meat Packaging of Illinois was producing food without federal safety inspection and on Saturdays, outside inspection hours. As a result, the company recalled 515,000 pounds of raw, intact pork products on Nov. 21, 2019. The United States Department of Agriculture's Food Safety and Inspection Service is calling on consumers to look for EST. 18267 inside the USDA mark of inspection.
Food Recalls: Cheese Nips
Careful before you pick up that Cheese Nip. The parent company of Cheese Nips has issued a voluntary recall because yellow plastic pieces were found on manufacturing equipment. The source was a food scraper and the crackers were recalled to protect consumers from potential food poisoning. Consumers should look for – and not consume – 11-ounce Cheese Nips boxes with a best by date in May 2020. No injuries have been reported in connection to this recall.
Tips to Prevent Food Poisoning in Your Kitchen
Take care to use safe food handling practices when preparing your Thanksgiving meal.
Thaw your turkey in a container in the refrigerator; or in a sealed plastic bag in a sink of cold water (change water every 30 minutes) or in the microwave. Look up and follow instructions from the microwave manufacturer.
Clean, separate, cook and chill. Follow the four steps of food safety to prevent raw turkey from making contact with harmful bacteria. When you wash your hands, remember that germs that cause food poisoning can spread easily in your kitchen. Wash your hands for 20 seconds with soap and water before, during and after preparing and before eating.
Cook stuffing separately from the turkey, thoroughly to 165°F. Only then can the stuffing be cooked inside a turkey. This is a critical and fundamental step because bacteria can form and food poisoning can happen when stuffing is not completely cooked.
Give yourself adequate time to cook the turkey so your guests can safely consume it. The amount of time you need will depend on the weight and size of your turkey. The goal is to reach a safe internal temperature of 165°F. Check by inserting a food thermometer in multiple parts of the turkey, including in the center of the stuffing and the thickest parts of the breast, thigh and wing joint.
(Source: Food Safety Tips for Your Holiday Turkey)
After your Thanksgiving meal, remember to refrigerate leftovers soon (within 2 hours at the most is the CDC recommendation) to prevent food poisoning.
About Breakstone, White & Gluck – Boston Personal Injury Lawyers
Our Boston personal injury lawyers have over 100 years combined experience representing those who have been injured to the negligence and wrongdoing of someone else. If you have been injured, contact our attorneys for a free legal consultation: 800-379-1244 or 617-723-7676 or use our contact form.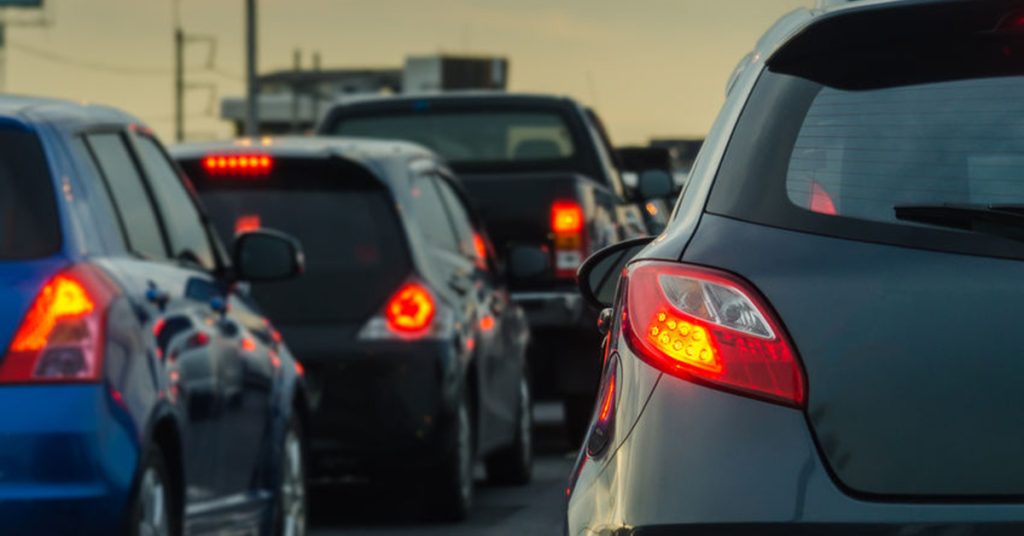 We all want to know the secret to beating the Thanksgiving week traffic out of Boston. To help, we have put together a few travel tips. Please travel safely, be patient and enjoy this special time of year with your family and friends.
Traffic Apps and Resources. Here are a few websites for travelers: Boston.com/Traffic or Mass511.com. Traffic apps: Google Maps, Waze, AAA or GoTime.
Boston's Worst Traffic Bottlenecks. AAA is reporting on the Boston region's 10 top traffic bottlenecks for the Thanksgiving holiday weekend. They include several locations along Interstate 93, Interstate 95 and the MassPike (Interstate 90).  Read the full list now before you drive. Try to avoid them if you can.
Check Your Car. Whether you drive your own car or rent a vehicle, spend a few minutes in the driver's seat before you leave. Make sure you know how to use key features such as the blinkers, headlights and the heating system. Many new vehicles now have complex infotainment systems. Decide now what features you need to use for this trip – and which are distractions.
Essentials. Make sure your motor vehicle registration is in your glove compartment and that you have your health insurance card (or cards if you are a parent traveling with children).
Choose the Best Travel Times. AAA predicts a 3 percent increase in holiday travel this year, so we know to expect more traffic. Tuesday night and Wednesday afternoon will be the most challenging time, according to Waze. Another busy travel time is Thanksgiving Day between 11 a.m. and 1 p.m.
Plan to Stop. Take a break to fend off fatigue and let kids burn off energy. Stop once every two hours.
Gas Up and Emergency Kit. Always start your trip with a full tank of gas. Then, make sure you have a strong emergency kit, with jumper cables, a quart of motor oil, coolant, a first aid kit and a toolkit. Find your auto club membership, a safety vest, a flashlight with extra batteries and a roadside flare. Finally, pack warm clothes, blankets and your cell phone charger.
Commit to Use Your Cell Phone Safely. Our best tip for you is to turn your phone off. If you are traveling with someone, ask them to hold your cell phone and receive occasional phone calls or traffic alerts for you.
When traffic is heavy, a driver can cause a multi-car pile-up with a single glance at a cell phone – and that's on any given day. The traffic is much worse during the Thanksgiving Week. That is why texting while driving is banned in Massachusetts and 46 other states, and why many are pushing to see Massachusetts ban all cell phone use by drivers.
No Drinking and Driving Accidents. Drunk driving accidents increase during the holiday season, starting with Thanksgiving week. Always, always travel with a designated driver who agrees not to drink. Or do not consume alcohol. No one ever regrets making this decision the next morning.