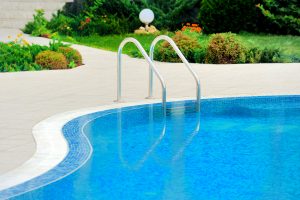 Your swimming pool is your backyard oasis, a fun and refreshing place to beat the heat. To keep children and others safe this summer, we urge Massachusetts property owners to secure and properly maintain pools at all times. Take these steps now to help prevent injuries and drownings:
Secure your pool. In Massachusetts, pool owners are required to have fencing which stands at least 48 inches tall. Openings in the fence must be less than 4 inches in diameter. All doors to pool areas must have self-latching and self-closing devices. Homes with doors which open into the pool area must use pool alarms.
Walk around your pool fence now to look for areas which have been damaged. Make repairs right away.