Posts Tagged 'swimming pool drownings'
We wish our friends, families and colleagues a wonderful Fourth of July holiday week. Whether you enjoy the fireworks in Boston or travel to Cape Cod, we hope you enjoy a more leisurely pace, some good BBQ and a little time in the water. But before you swim, we urge you to remember the rules of water safety at all times.
Ten people die in unintentional drownings each day in the U.S., according to the Centers for Disease Control and Prevention (CDC). While young children suffer a high number of drowning deaths, swimmers of all ages are at risk during the holiday week and summer months, when we spend more time near the water. This is partly because of our water skills – many of us can't swim or we overestimate our abilities. According to the American Red Cross, 80 percent of Americans claim they can swim, but just 56 percent can actually perform the five basic water competency skills.
Alcohol consumption also tends to rise during celebrations and gatherings. Alcohol consumption can interfere with one's ability to interpret their surroundings and respond in any setting, but especially in extreme heat. Near the water, alcohol is particularly potent, factoring into up to 70 percent of deaths associated with water recreation, according to the CDC.
Swimming Pool Safety
Pools should be protected by four-sided fencing which stands at least four feet tall. Doors should be self-closing and self-latching. If you are a parent, avoid visiting homes with inadequate fencing because this is the first and most important line of defense in protecting your child against drowning.
Pools should also have anti-entrapment drain covers and safety release systems to protect children from drain entrapment. Ask pool owners where the drains are before you swim.
Watch children closely. Commit to avoiding distractions such as cell phones, conversation or grilling.
In general, beware of any activity which encourages you to move your gaze up, down or away from the pool. If a child is struggling in the water, they need an immediate response and they cannot call out to you if they are starting to drown.
Never consume alcohol at the pool.
Swim with young children and keep them within arm's reach.
When using an unfamiliar pool, take a test swim on your own without your child.
Walk into a pool using steps or a ladder, rather than diving.
When you are done swimming, if you have young children, leave the pool area and make sure it's properly secured.
Water Safety in Lakes and Ponds
If you are swimming, look for a public or private beach staffed by lifeguards.
Adults and children should wear life jackets when in lakes and ponds, on a boat or a dock.
Do not consume alcohol at the lake or pond.
Always swim with a friend or family member.
Closely supervise young children to prevent drownings. At lakes and ponds, there are more elements to consider, including shifting sand and dark water.
Enter the water feet first from a beach or other areas marked as safe entrances.
Only dive in areas which are clearly marked as safe for diving. Jumping in feet first is safer.
Never dive from bridges or boats.
Be responsive to water and weather conditions. Leave the water immediately when there is thunder and lightning.
Pay attention to boats, personal watercraft and other swimmers on the pond which could interfere with your ability to swim safely.
Water Safety at the Ocean
Do not expect your family to be ready for the beach just because they have experience in a swimming pool or even a lake or pond. The ocean is much more challenging and unpredictable.
Choose beaches staffed by lifeguards. In addition to responding to emergencies, lifeguards can share information about water conditions, such as the tide schedule, vegetation, marine animals and fish.
Just like every lake and pond, remember every beach has different conditions.
Swim with young children.
Never swim alone; swim with a buddy.
Learn how to identify a rip tide and how to respond. According to the American Red Cross, swimmers are advised to swim parallel to the shore line until they are free from the rip tide. When swimmers can't do this, they can attempt to  just float and tread water until they have moved out of the rip tide.
Leave the water immediately if you hear thunder or see lighting. You should also head back to shore if you are traveling in a boat. If you can't return to shore, lie in the bottom of the boat or shelter in the cabin if you can.
About Breakstone, White & Gluck
The Boston personal injury lawyers at Breakstone, White & Gluck are committed to providing clients with aggressive and thorough representation. We represent clients in all types of personal injury cases, including car accidents, bicycle accidents, pedestrian accidents, dog bites, swimming pool injuries and premises liability cases. For a free legal consultation, contact us today at 800-379-1244 or 617-723-7676 or use our contact form.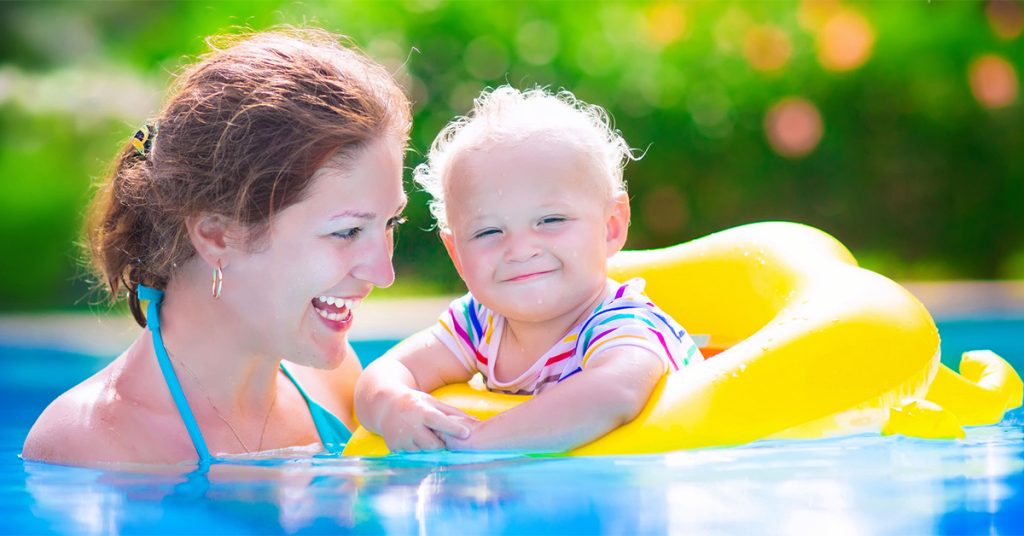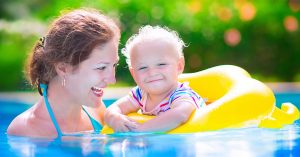 Each year, families head into summer, hoping for fun in Massachusetts. No one expects tragedy in the backyard swimming pool. But each year, children suffer drownings and near drownings. Drowning is a leading cause of death among young children in Massachusetts and across the U.S. Young children ages 1 to 4 face the highest risk, followed by older children and teens between the ages 10 and 19, according to the American Academy of Pediatrics (AAP).
Breakstone, White & Gluck, a Boston personal injury law firm, encourages parents and property owners to prepare for the swim season. By acting now, before the temperature rises, property owners and parents can minimize the risk of drowning and injury this summer.
For Pool Owners
Secure Pool Fencing
Pool owners have a responsibility to secure their pools with a strong durable fence. This is your legal responsibility and one of the most important steps you can take to prevent a child from a swimming pool drowning. The Consumer Product Safety Commission recommends pool owners install a four-sided fence with a self-closing latch around all pools and spas. The fence must be at least 4 feet tall in Massachusetts and must meet certain requirements for vertical clearance and width for fence openings. Read our past blog on pool fencing  or check out this guide on a local community's website.
If you own a pool, consider adding some additional fencing, shrubs or a planter – or several blocking access to your pool door and fence. This is called a "layers of protection" strategy and the goal is to slow children down so an adult can intervene.
Inspect Your Pool Regularly
Make it a habit to walk outside and inspect your pool daily during the summer months.
Pool Alarms
Consider purchasing a pool alarm to monitor your pool area. There are different types of alarms so do your research and select the best for your needs. But remember, a pool alarm is a supplement to your strong fencing and regularly inspecting your pool. 
Drains
Pool owners should regularly maintain drain systems and ensure they work properly. Spas should be covered and locked when out of use. Children should never wear loose accessories into the pool.
For Parents
Swimming Lessons
Parents who sign children up for swim lessons give them an advantage. Formal swimming lessons reduce the likelihood of childhood drowning by 88 percent, according to the USA Swimming Foundation. The American Academy of Pediatrics advises that swim lessons are beneficial for children around age 1 and older.
Supervision: Always Watch and Avoid Distractions
Parents should swim with younger children, practicing "touch supervision." Keep them within your reach at all times on the shallow end. Even if you are not in the pool with them, still closely watch other children and teens carefully at all times.
Keep conversation with other adults at a minimum when watching children swim. Also set aside all distractions, such as cell phones. It takes much longer than you may realize to "quickly" check your cell phone, e-mail or social media accounts. In that time, a child could drown right in front of you, quickly and silently struggling.
If you are a pool owner and have guests over, be just as vigilant in watching children swim. Try inviting over small groups – just a child or two – to enjoy your pool to keep the visit manageable.
Supervision: The Danger of "Non-Swim Time"
Learn more about the dangers of "non-swim time." Bode Miller and his wife Morgan have recently discussed this and it's an important term for both parents and pool owners.
The Millers tragically lost their 19-month-old daughter last year when she drowned in a neighbor's backyard swimming pool. The child had been in the house with her mother, siblings and other adults.
"Without it being an actual swim time, my awareness and my intensity around protecting her from water was let down," Morgan Miller said in an interview posted on the American Academy of Pediatrics (AAP) YouTube channel. 
The Millers also recorded this public service announcement for the AAP.
About Breakstone, White & Gluck
Breakstone, White & Gluck is a Boston personal injury law firm. We are committed to promoting safety for children and families through our Project KidSafe campaign. We encourage parents and caretakers to supervise children by the pool and near pools this summer. We also remind property owners that they have a legal responsibility to keep a safe pool area so no one is injured. Learn more about Breakstone, White & Gluck on our website.