Posts Tagged '"surgical mesh"'
Johnson & Johnson, one of the largest manufacturers of surgical mesh, has announced plans to stop selling the medical implants, as it faces hundreds of lawsuits from injured women and increasing oversight from the Food and Drug Administration (FDA).
Surgical mesh is used to strengthen the pelvic wall in cases of pelvic organ prolapse (POP) and stress urinary incontinence (SUI). Last year, approximately 75,000 women had a transvaginal procedure using surgical mesh.
Johnson & Johnson disclosed it will phase out surgical mesh in a recent letter sent to New Jersey and West Virginia judges overseeing patient lawsuits against them. The company said it plans to discontinue four mesh products over the next three to nine months.
On July 13, 2011, the FDA issued a public safety advisory stating traditional POP repair with mesh has no advantage over traditional non-mesh repair. Between 2005 and 2010, more than 3,800 women had reported complications and injuries following transvaginal mesh surgery, according to the FDA.
Many more women have stepped forward since the FDA advisory, many of whom have suffered painful, long-term injuries. Some injuries cannot be corrected through surgery. Hundreds of women have filed lawsuits against the manufacturers, which include Johnson & Johnson and Boston Scientific.
In September 2011, an FDA panel heard arguments from advocacy groups, surgeons and consumer organizations. Many wanted to see a surgical mesh recall, others wanted the FDA to implement more oversight. Some sought a reclassification while others said the surgical mesh problem made another case for overhauling the 510(k) system, which allows manufacturers to sell new products without a new review so long as they are "substantially equivalent" to an already legally marketed device.
The FDA did not require a surgical mesh recall. But in January 2012, it ordered Johnson & Johnson and the other companies to conduct studies to track surgical mesh complication rates over time. Johnson & Johnson has been collecting data to comply, but said it expects the FDA will waive the requirement.
Complaints from transvaginal surgical included mesh erosion with in the body, bleeding, pain during sexual intercourse, organ perforation, vaginal scarring, muscular and emotional problems. While corrective surgery is an option, it is not always successful.
Some surgeons are now recommending women consider whether they really need POP surgery and if they do, request a procedure without mesh, according to a Consumer Reports article. Click here for a recent article.
Related:
FDA Safety Communication: UPDATE on Serious Complications Associated with Transvaginal Placement of Surgical Mesh for Pelvic Organ Prolapse, July 13, 2011.
What to Know If You Have Been Injured By Surgical Mesh or Transvaginal Mesh.
Urogynecologic Surgical Mesh Implants, Food and Drug Administration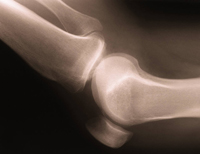 Consumer Reports is stepping into the debate about the medical device approval process, recommending that the Food and Drug Administration require more rigorous testing to prevent defective medical devices from going to market.
The magazine and its advocacy arm Consumers Union wants the FDA to require implants and other medical devices undergo testing to prove they are safe and effective. The FDA began classifying medical devices into three categories in 1976 and stated manufacturers would be required to show clinical data before approval of Class III products, the most at-risk category.
But the FDA routinely clears new medical devices under a process known as 510, in which manufacturers are required to bypass clinical testing if they can show a device is "substantially equivalent" to another device already on the market.
Consumers Reports is calling on Congress to require testing as part of the FDA's approval process for medical devices. Next, it wants the practice of "grandfathering" high-risk implants stopped. Finally, the organizations seek an improvement to the system for notifying patients of medical device failures.
Currently, the system largely relies on physicians who are supposed to notify patients, but this is a problem when doctors stop practicing.
Without changes to the system, Consumer Reports said patients cannot properly protect themselves.
The magazine highlighted three types of defective medical devices which have caused injuries in recent years:
Surgical Mesh: This device was approved several years ago based on its relationship to a product used in the 1950s, even though the two products were inserted differently and treated different areas of the body. The FDA refused calls to recall surgical mesh, but in January ordered 33 companies to conduct the first-ever post-market safety studies of the product. The FDA is also considering reclassifying surgical mesh into a Class III category.
The Consumer Reports article shares the story of a 54-year-old woman who has undergone eight surgeries to correct her transvaginal mesh complications.
Artificial All-Metal Hips: DePuy Orthopedics recalled its ASR XL all-metal hip implant in 2010 after the FDA received about 400 complaints in two years from patients. The two metal parts were rubbing against each other, breaking and spreading metal particles into the blood stream. Injury reports about all-metal hip implants grew after that, with the FDA receiving more than 5,000 reports about hip implants in the first six months of 2011, according to a New York Times article. DePuy hip implants was estimated to account for 75 percent of those injury reports.
Related:
Consumer Reports Investigates: Dangerous Medical Devices
Protect Yourself Against Medical Device Injuries