We joined hundreds of lawyers at the Massachusetts State House Thursday to lobby for increased funding for civil legal aid. We gathered as part of the 17th Annual Walk to the Hill for Civil Legal Aid. Funding is in crisis in Massachusetts, with nearly two-thirds of eligible low-income residents who seek help being turned away.
With an increase, more people will be able to stay in their homes, find shelter and avoid hardship. Please keep reading this blog on the $27 million budget appropriation sought and visit this page to contact your legislator.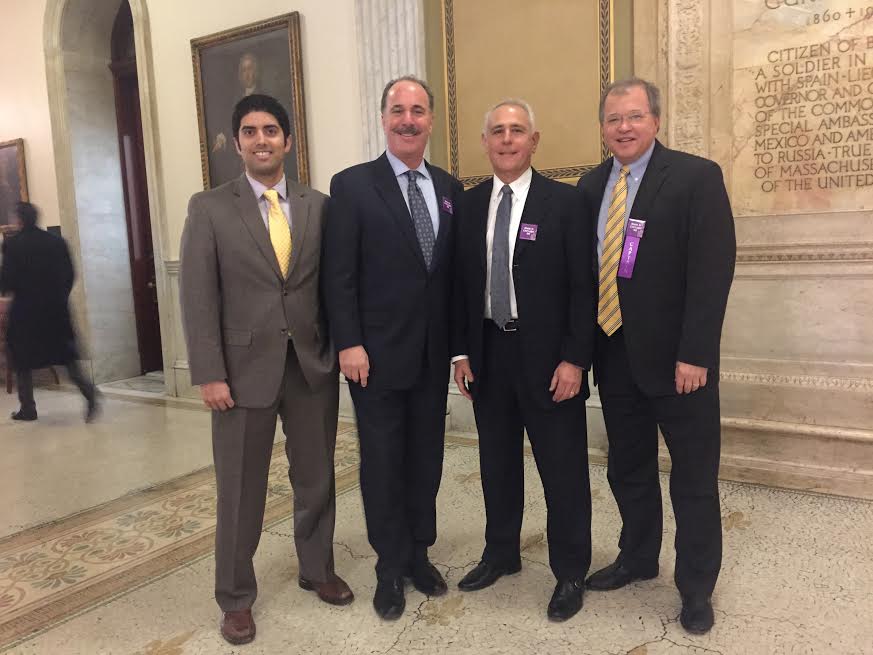 Right to Left: Attorney David W. White, Massachusetts Bar Association President (2007-2008), Attorney Ronald E. Gluck, Attorney Marc L. Breakstone and Attorney Reza Breakstone at the Annual Walk for Civil Legal Aid on January 28, 2016.